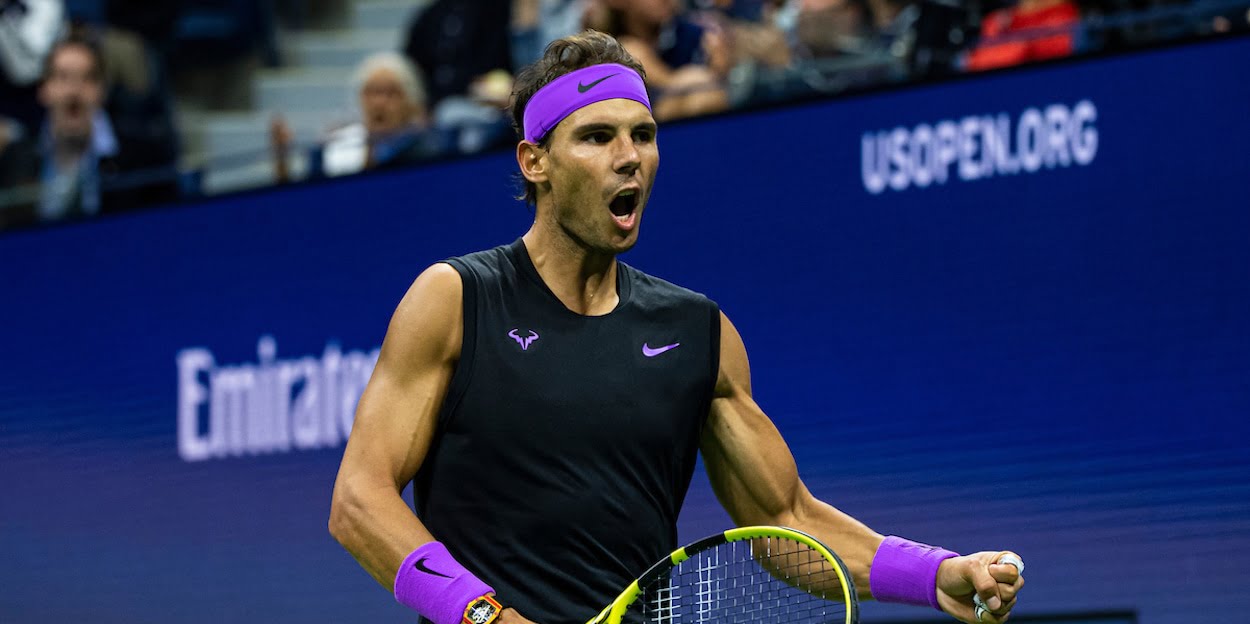 Rafa Nadal most memorable matches chosen by Toni Nadal & Carlos Moya: 2019 US Open final
Former and current coaches to Rafa Nadal, Toni Nadal and Carlos Moya, have revealed the matches they will always remember as his most epic performances.
Rafa Nadal vs Daniil Medvedev, 2019 US Open final
How do you feel going from player to coach, especially in a match like the one against Daniil Medvedev?
Carlos Moya: "Well, you're really nervous, because it's not up to you this time. You're used to be a player, to have everything under control and then you win or lose but it's up to you. Here it's not up to you at all. I mean, you have to do your best to get things prepared and all the information ready for the player, but once the match starts you have nothing to do. Just support and try to find a way to help your player to win, but very nervous yeah. The match was really thrilling. There were so many ups and downs. I have experienced being in a final as a coach, it's great. Having the possibility to win is obviously the best thing I can have right now."
**Sorry to interrupt but did you know you can order a FREE COPY of tennishead magazine (worth $15) to be sent direct to your home? Hurry up and click here to order the world's best tennis magazine for free as stocks will run out soon!**
How did you approach someone like Medvedev?
"Well, it was a little bit of everything, of course tactically. They played each other a few weeks before in the final in Canada, when Rafa won pretty easily. The beginning was tough, but then he played really well, and he won easily. Then Medvedev won in Cincinnati, so it was not a surprise to face him in the final of the US Open.
"Honestly, we thought that the longer the match was, the better for Rafa. Because if you remember, he struggled a little bit during the tournament. He played many matches that summer. And we thought that the longer it was the better for Rafa. And after he won the first 2 sets, I thought: I think this is close to be over. I don't think he's going to be able to come back.
"But it was amazing what happened after that. Rafa was 2 sets and a break up in the 3rd set but he could not convert. And then he had break points to go and serve for the match and then things got really, really bad for Rafa. But yeah, it was about convincing him that it is not easy to play a first Grand Slam final against a player that has played so many finals like Rafa. So, experience for me was very important.
"But also, Rafa has the game to adapt and to change things and try things to hurt Daniil's game. But honestly, I think Medvedev changed his tactics completely when he was down and that took us a little bit by surprise."
How difficult is it for someone like Rafa to play Medvedev?
"He is like a wall. You're not used to play guys like him that stay away from the baseline and a tall guy running. I mean, he's such a good athlete and it's very difficult to outpower him.
"I think you have to change the pace, alternate a bit, play low balls, high balls. Make him move forward a little bit, slice. Try to mix it up very well, because if you just play hard and try to make winners, he's very tough player to beat. So, what I mean when I said that he changed his game in my opinion, is that he came to volley. After he was 2 sets down, he started to serve and volley, to go for his shots, try to shorten the points.
"I think that worked for him. In the 5th set he was 1/0 15-40, if I'm not wrong. So, I don't know what could have happened if Rafa could not hold his serve then. But yeah, he took us by surprise after those 2 sets to zero down. He changed his tactics and that shows how good he is."
Some great memories for you?
"Like I said, so many ups and downs. In the 5th set, he came back, Rafa was 5/2 up, serving for the match, he gets broken then at 5/3 on Daniil's serve he cannot confirm and then we're at 5/4. Daniil has a break point and second serve on Rafa's serve.
"There were so many ups and downs, I was seeing that Rafa was really nervous. We were very nervous as well. But then the moment I was most relieved was obviously when the match was over. It was the first Grand Slam that he wins with me in the box and during 5 sets.
"So yeah, I was very nervous and when he made the match point, served well and the return is out, all of a sudden there was so much joy in our box. Yeah, those are great memories."
Toni Nadal and Carlos Moya were speaking to Eurosport as part of its Players' Cut series which this week features Rafa Nadal. Players' Cut airs from 6pm each evening this week on Eurosport 1.