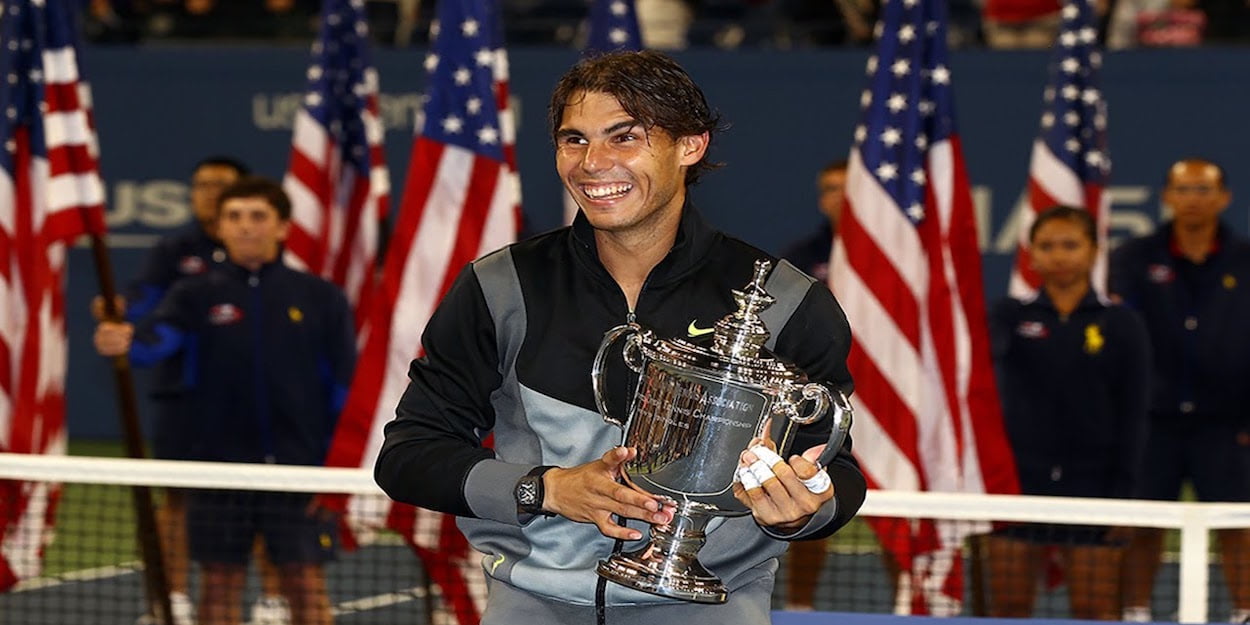 Rafa Nadal most memorable matches chosen by Toni Nadal & Carlos Moya: 2010 US Open final
Former and current coaches to Rafa Nadal, Toni Nadal and Carlos Moya, have revealed the matches they will always remember as his most epic performances.
Rafa Nadal vs Novak Djokovic, 2010 US Open final

How do you remember 2010?
Toni Nadal: "We finished 2009 with big problems. In 2009 Rafael was the best on the Tour. He won at the Australian Open. Then we arrive at Roland Garros and the problems are starting. Knee problems and some other things. At the end Rafael loses the number 1 rank. And when we start 2010, we to recover the number 1 spot. It was the only time that Rafael won 3 Grand Slams in one year. He played very well all the time. He won Roland Garros, he won in Wimbledon against Berdych and then we're at the US Open. For us this tournament was very important because we knew if Rafa wins the US Open, he would have won each of the 4 Grand Slams at least once, so that final was special. We were a little tense before the match.
**Sorry to interrupt but did you know you can order a FREE COPY of tennishead magazine (worth $15) to be sent direct to your home? Hurry up and click here to order the world's best tennis magazine for free as stocks will run out soon!**
"In this moment Rafael was a very good player. He was number 1. In my mind it was not a very important match. I know that it was good for us, that he can win the 4th Grand Slam. And I want to say: Rafael has won the 4th Grand Slam. But he's the only clay specialist player who has done that. It's true that for Rafael it was a little more difficult to win the 4.
"For us it was always more difficult to play against Djokovic. Because it's not about who of them is better. For us, when we play against Federer, we have a way to beat him. In my mind, before going on court, I know what we have to do. When we play against Djokovic, many times we didn't know exactly what we had to do. This is more difficult, for me. I prefer to play against Federer
What did you do to change Rafa's serve?
"I remember in the first practice days Rafael arrived to play really bad. He had many problems with the touch, with the balls. We practiced in Monaco and at the end we did some serves. And Rafael told me: I changed the grip and I try to play like in Wimbledon. You know, in Wimbledon Rafael changed the grip for the serve, because the balls are heavy there. So, he changed his grip a little. Okay, I said. Try it. He took confidence and he started to play very well, and he served well during the whole tournament. But the problem was after this tournament, his original serve came back."

Toni Nadal and Carlos Moya were speaking to Eurosport as part of its Players' Cut series which this week features Rafa Nadal. Players' Cut airs from 6pm each evening this week on Eurosport 1.