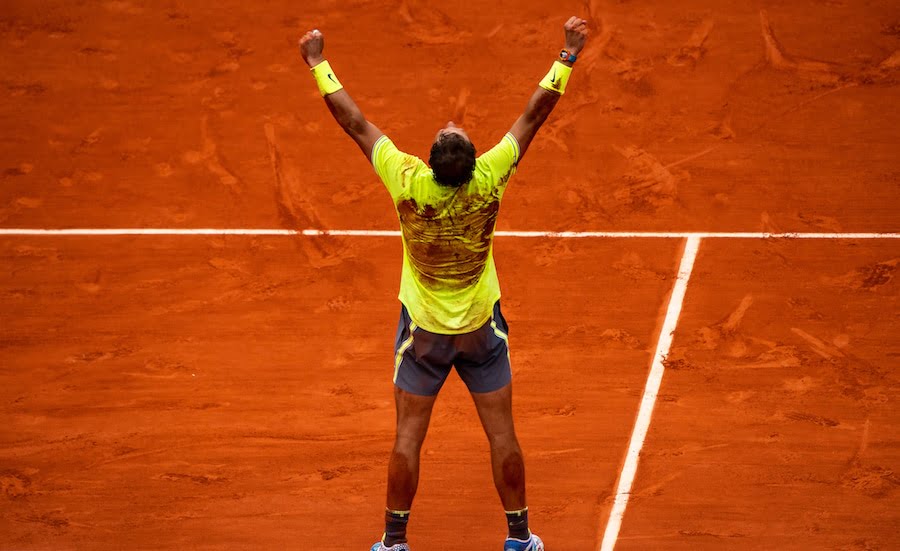 "Rafa Nadal is a king" says Djokovic's strategy analyst as he reveals how to deal with adversity
Craig O'Shannessy, strategy analyst for Novak Djokovic & Wimbledon, says that forcing the player on the other side of the net into mistakes is more important than trying to find your own 'A Game' in every match. The best way to win is to make your opponent miss but Rafa Nadal is exceptional at not getting down on himself.
You think it's all about you. It's not. Think back to the last 12 months of your competition. Think back to all the matches you have played and recall the very best ones. How many times have you walked off the court after playing a match and said to yourself: "I played awesome today. My serve felt great, my forehand was on, my backhand was solid, my mind was clear, and I didn't feel nervous or tight at all." How many times in the last 12 months have you been able to say that?
I deliver tennis strategy presentations all over the world each year and this is a common question I ask the audience. I literally ask thousands of people this exact question each year. The most common answer I get back is "twice." Sometimes it gets as high as five times, but zero is far more likely than five.
Here's the deal – you WANT to go on the court and play a great match. That's the goal every time. But the reality is vastly different, primarily because you have a player down the other end of the court trying to make you play badly.
A typical competitive tennis player may play 50 matches in a year. So if your "A Game" turns up only twice out of 50 matches, how in the world are you going to survive the other 48? The key here is expectations. The first thing to accept is that your "A Game" does not have to turn up 50 times in 50 matches in order for you to have a wildly successful win/loss column.
Which brings me to the bullseye of this discussion. Your ultimate goal is not to win matches with your "A Game". Your goal is to make your opponent play their "B Game" or "C Game", so that winning the match is not dependent on you playing great.
It's a completely different mind-set and one that helps take the pressure off yourself and deliver it to the person standing on the other side of the court. It's all about understanding the hidden dynamics of competition and how many points you really need to win matches.
When you look at a Grand Slam event, all the players that win their matches typically win 55 per cent of total points, leaving match losers with 45 per cent. Think about that for a minute. When two players walk on the court, they are both probably going to win around 45 per cent of all points – no matter how they play. The real battle is over the remaining 10 per cent. That's what you are fighting for! You only have to look to the best players in the world to understand just how small the margins are for victory.
2018 season: points won by the world's top 50 men
| | | | |
| --- | --- | --- | --- |
| RANKING | Points won | Points played | Win percentage |
| 1-10 | 54,424 | 103,105 | 52.79 per cent |
| 11-20 | 46,260 | 90,239 | 51.26 per cent |
| 21-30 | 42,648 | 83,797 | 50.89 per cent |
| 31-40 | 37,101 | 73,685 | 50.35 per cent |
| 41-50 | 36,832 | 74,261 | 49.60 per cent |
| TOTAL / AVERAGE | 217,265 | 425,087 | 51.11 per cent |
As you can see from the table here, the best in the world exist in an environment where very small margins make a massive difference. For example, the top 10 win on average just 52.79 per cent of all points they play in a season, while players ranked 41-50 actually lose more points than they win.
Eleven of the top 50 players lost more points than they won in the 2018 season. The aim of the top 50 is to take a 50-50 battle and adjust it to a 51-49 encounter in their favour. That's what separates winning and losing at the top level of our sport.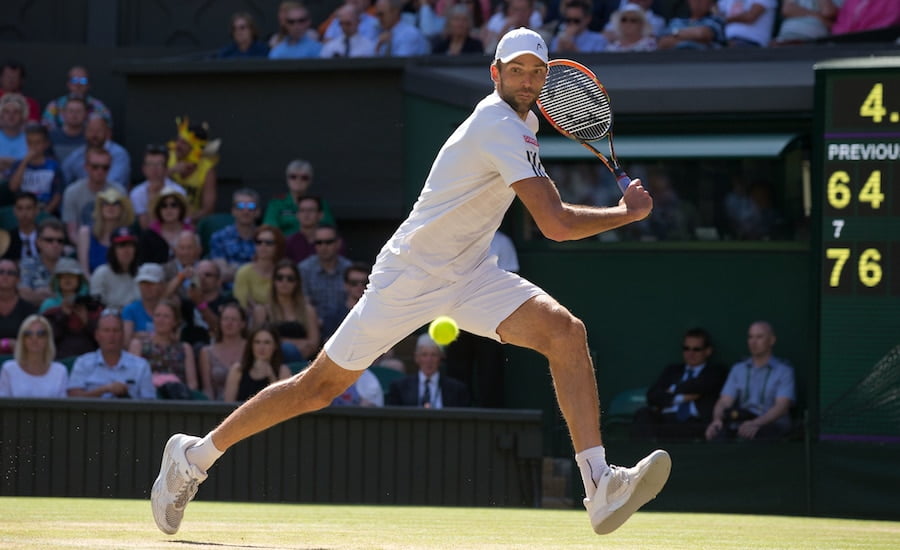 Next, contemplate what a magnificent achievement it is to be ranked as high as No 20 in the world. In 2016, it was Ivo Karlovic who finished No 20. He earned an impressive $1,267,348 and won 57 per cent of his matches (32 wins and 24 defeats). What percentage of points did Dr Ivo win in 2018? Just ONE solitary point more than he lost! He won 4,612 points during the year and lost 4,611. These are the metrics that define our sport. These are the percentages that will help deliver your wins.
The next thing to consider is that tennis is typically broken down into 70 per cent errors and 30 per cent winners. So out of the 10 points, the main goal is much more about forcing your opponent to miss rather than hitting a winner. There are eight ways to force an error in a tennis match. Here they are: 1 consistency; 2 direction; 3 depth; 4 height; 5 spin; 6 power; 7 court position; 8 time.
When the point begins with the serve and return, the three elements at the bottom of the list have the most importance. It's all about taking time away, pressuring your opponent with your court position and hitting the ball hard, particularly with the first serve and second serve return.
Lastly, it's time to focus on the best way to handle adversity in a match. It's either going to be with disappointment or determination. When adversity inevitably arrives in your match, you are going to react in one of two ways. When the walls come crumbling down around you, how you react in the tough situations will ultimately define if you are walking to the net with a smile on your face at the end of the match.
Let's take a look at one specific moment in time that is laced with adversity – losing your serve. Whether you like it or not, it's going to happen. How you react to it is the key. One of the best ever at handling adversity in a match is Rafa Nadal – and he is exceptional at not getting down on himself when broken. In fact, he is a king at breaking straight back.
At Roland Garros in 2019, Rafa Nadal faced a total of 28 break points during the tournament and was broken nine times. How did the Spaniard deal with the failure of not holding serve nine times? By immediately breaking back seven times in the ensuing service game. It's an incredibly impressive statistic that is overflowing with his determination and resolve.
The leading 10 players (including ties) at Roland Garros in 2019 who broke immediately back after being broken were:
1. Rafa Nadal, 77.8 per cent (7 times out of 9)
2. A Vatutin, 62.5pc (5/8)
3= G Dimitrov, 50pc (5/10)
3= M Cilic, 50pc (4/8)
5. Y Maden, 46.2pc (6/13)
6= D Schwartzman, 42.9pc (6/14)
6= A Muller, 42.9pc (3/7)
8= N Djokovic, 41.7pc (5/12)
8= R Caballes Baena, 41.7pc (5/12)
10= M. Fucsovics, 40pc (4/10)
10= K Nishikori, 40pc (10/25)
Another interesting breakdown of Nadal's 28 break points faced at Roland Garros this year was on which side of the court they occurred. Seventy-five per cent (21 out of 28) of his break points occurred in the Ad court, where he made 19 out of 21 first serves. Only seven break points occurred in the Deuce court, where he made six out of seven first serves. You want might to practise your serve a lot more in the Ad court!
The Rafa Nadal record in breaking immediately back on the clay in Paris this year was vastly superior compared to how he performed in the regular season. He broke back immediately seven times out of nine (78 per cent) at Roland Garros this summer. However, looking at the statistics for all his matches between 2015 and 2019, excluding the 2019 French Open, Rafa Nadal broke back immediately 154 times out of 464 (33 per cent).
So, to conclude: You are going to get broken in a match. There are going to be moments of adversity. You are going to have to try to win a lot of matches during the year without your "A Game" turning up. It's OK. That's normal. Embrace the tough times with the knowledge that tennis is a sport made up of very small margins played over very big distances.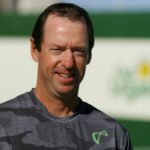 Craig is the strategy analyst for the ATP World Tour, Wimbledon, the Australian Open, The New York Times and Team Novak Djokovic. Craig runs a tennis strategy website at  www.braingametennis.com that teaches players at all levels of the game the fundamentals of game plans and tactics when serving, returning, rallying, approaching, and the mental game between the points
Look ahead to the rest of the tennis year with our guides to every tournament on the ATP Tour and WTA Tour. Can't visit the tournaments you love? Read our guide on how to watch all the ATP Tour matches on TV. For more news, explore Tennishead magazine here or subscribe to our free email newsletter here.