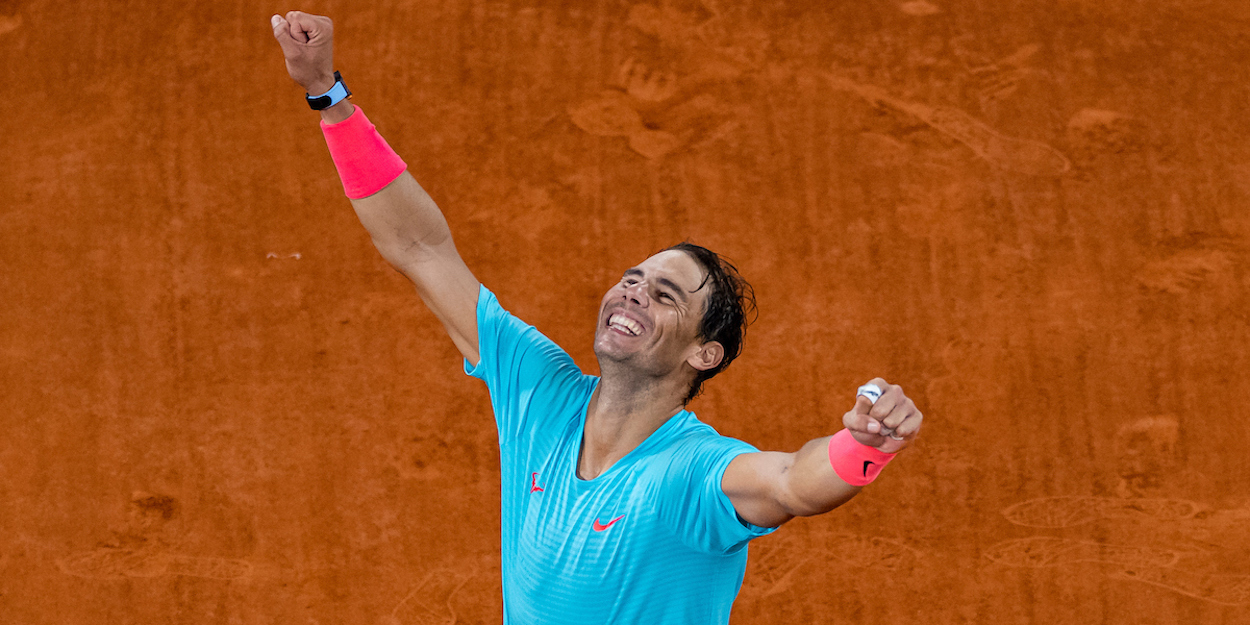 His finest hour
Rafael Nadal had won the French Open on 12 previous occasions, often defying the odds to do so, but Paul Newman says the Spaniard's victory at Roland Garros this year should go down as his greatest achievement
Every one of Nadal's 13 French Open triumphs has been a story of personal triumph in the face of adversity and major challenges. In 2005 the Spaniard won his first Roland Garros title on his first appearance at the tournament just two days after his 19th birthday. In 2006 he won after a four-month lay-off over the preceding winter following a foot operation which he had feared might end his career. He had to beat Novak Djokovic and Roger Federer to claim the title that year, as he did again in 2007 and 2008.
In 2010 Nadal picked himself up to win after the personal devastation he had felt after his parents' separation. In 2011 he had to beat Andy Murray and Federer in his last two matches and in the 2012 final he thwarted Djokovic's attempt to hold all four Grand Slam titles at the same time. In 2013 he won after returning from a seven-month break because of a knee problem.
Nadal had to beat Murray and Djokovic in back-to-back matches to win in 2014, while his 2017 triumph ended a three-year run without a Grand Slam title, during which time some wondered whether his days at the top might be over. In 2018 he won after recovering from a hip injury that had kept him off court for nearly three months at the start of the season and in 2019 he triumphed after more knee trouble followed by foot surgery at the end of the previous year.
If you wanted to pick out one of Nadal's Roland Garros triumphs to rank above all others you would have been spoiled for choice until now, but 2020 has surely changed all that. The 34-year-old Spaniard's extraordinary victory at this year's French Open deserves to go down as the greatest achievement yet in his remarkable career.
---
Nadal went to Paris having played just three competitive matches in the previous seven months
---
The reason for that judgement goes beyond the fact that Nadal won the title without dropping a set (a feat he also achieved in 2008, 2010 and 2017), or that he comprehensively outplayed Djokovic with his mesmerising 6-0 6-2 7-5 victory in the final, or even that at the age of 34 he became the second oldest men's singles champion at Roland Garros in the open era (Andres Gimeno was six months older when he won the title in 1972).
What raised this triumph above all others was the combination of factors that had weighed against Nadal as he attempted to become the first man in modern times to win Grand Slam singles titles over a span of more than 15 years.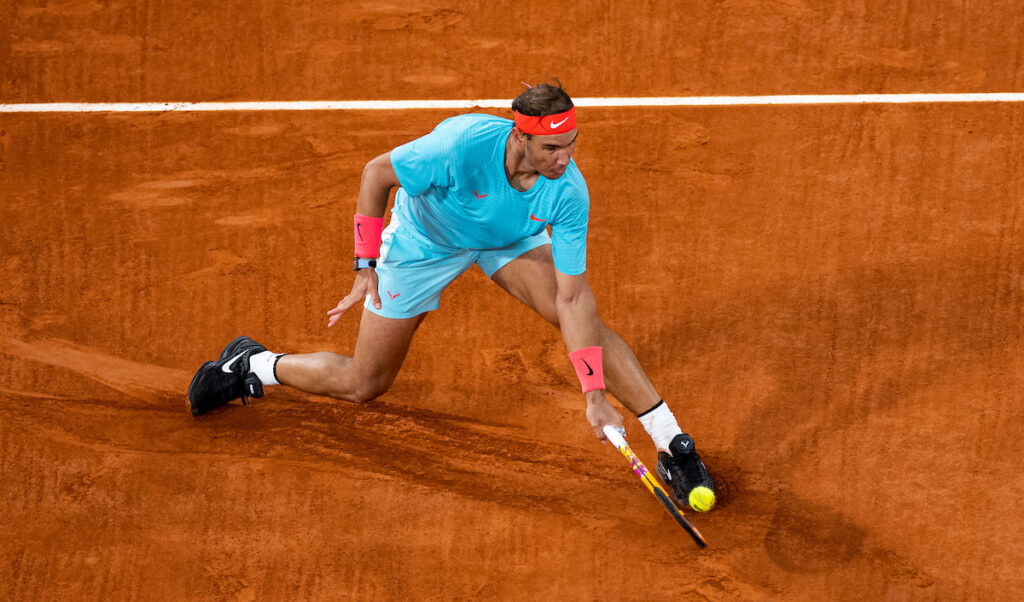 As a Mallorcan Nadal loves playing with the sun on his back, with heat radiating off the court and the balls flying, but this French Open was played in the chill of autumn, with rain frequently in the air. Combined with the effect of different balls (the tournament had switched from Babolat to Wilson), this made the conditions appreciably heavier, which is never to Nadal's liking. With the new roof over Court Philippe Chatrier often closed as a result, including during the final, consider this: Nadal has won 86 titles in his career but only two have been at indoor tournaments, the last of them more than seven years ago.
The disruption to the calendar caused by the coronavirus pandemic meant that every player went into Roland Garros without their usual preparation, but Nadal more than most had reason to fear that he might be under-cooked. Having chosen not to travel to the United States when the tour resumed in August, he travelled to Paris having played only three competitive matches in the previous seven months. His only tournament appearance in that time was in Rome in September, when he lost in the quarter-finals to Diego Schwartzman.
Although Nadal had been able to practise on clay longer than most other players following his decision to miss the US Open, his shortage of match play was a concern. Of the eight players who made the quarter-finals at Roland Garros this year, only Nadal had not played in the United States the previous month.
It all amounted to a huge challenge for the Spaniard, as he admitted at the end of the tournament. "The conditions were never what I would have chosen for an event like this, but I adapted well," he said. "I was able to be very positive in the circumstances that I was facing throughout the whole event, trying to accept all the challenges in terms of the ball not feeling great because of the cold and everything. I just tried to work every day with the right determination, looking for my goals. I think this is one of the Roland Garros tournaments that has a better personal value for me."
Nadal agreed that his preparations had been far from perfect and that he had even had doubts going into the final, but he added: "My level of confidence and tennis improved every single day during the whole tournament."
In the final in particular the quality of Nadal's play, against an opponent who had won five of the previous eight Grand Slam titles, was sensational. He made only 14 unforced errors in the match as Djokovic took just seven games, which was the fewest he has won in any completed match at a Grand Slam tournament since Lleyton Hewitt allowed him only six at the US Open in 2006. "I played at my highest level when I needed to, so that's something of which I am very proud," Nadal said.
---
Nadal and Federer have both won 20 Grand Slam titles, which is three more than Djokovic
---
Djokovic, who was gracious in defeat, said after the final that Nadal's play had been "phenomenal" and admitted: "I was outplayed. I was beaten by a guy who was just perfect, especially in the first two sets."
Always one to see everything in perspective, Nadal said at both the presentation ceremony and his post-match press conference that his joy was tempered by what he described as "a very sad situation worldwide". He added: "We are lucky enough to be able to practise, to play our sport, to have a tour. We can't thank enough the ATP, Roland Garros, the US Open and everybody who has made big efforts to organise events under these very difficult circumstances. I don't forget how tough the situation is in the world. I just really hope that the situation improves very soon."
With Nadal joining Federer at the top of the list of Grand Slam singles champions by winning his 20th title, there will inevitably be renewed speculation as to which of the Big Three will finish their career with the most. Indeed, which of the three will ultimately be acclaimed as the greatest player of all time? Djokovic, at 33, is the youngest of the three men but is now three titles behind his two great rivals. Federer, meanwhile, will be 40 next year.
Nadal, nevertheless, insists that chasing such records is not what motivates him. "I always say the same, that I would love to finish my career being the player with more Grand Slams," he says. "But on the other hand I have to do things my way. I have done that all my career. You can't always be unhappy because your neighbour has a bigger house than you or a bigger boat or a better phone. You have to live your personal life.
"I just try to follow my road and try my best every single day. In terms of these records, of course I care. I am a big fan of the history of sport in general. I respect that a lot. For me it means a lot to share this number with Roger, but let's see what's going on when we finish our careers."
---
"You can't always be unhappy because your neighbour has a bigger house than you, or a bigger boat or a better phone"
---
The rest of us, nevertheless, can only marvel at Nadal's astonishing achievements. Murray thinks the French Open will never see his like again. Nadal has played 102 matches at Roland Garros and lost only twice, to Robin Soderling when his knees were in a terrible state in 2009 and to Djokovic in 2015 when he was in the middle of the biggest slump of his career.
"I don't think what he's done at Roland Garros will ever be beaten," Murray said. "I don't see anyone beating that. Obviously he could win another one and make it 14 or 15 titles or whatever he finishes on, but he's one short of winning the same number of Grand Slams at one tournament as Pete Sampras did [in his whole career]. It's incredible. I think it's one of the best records in sport, maybe the best. I don't think it will ever be repeated – and I don't think anyone will even get close to it."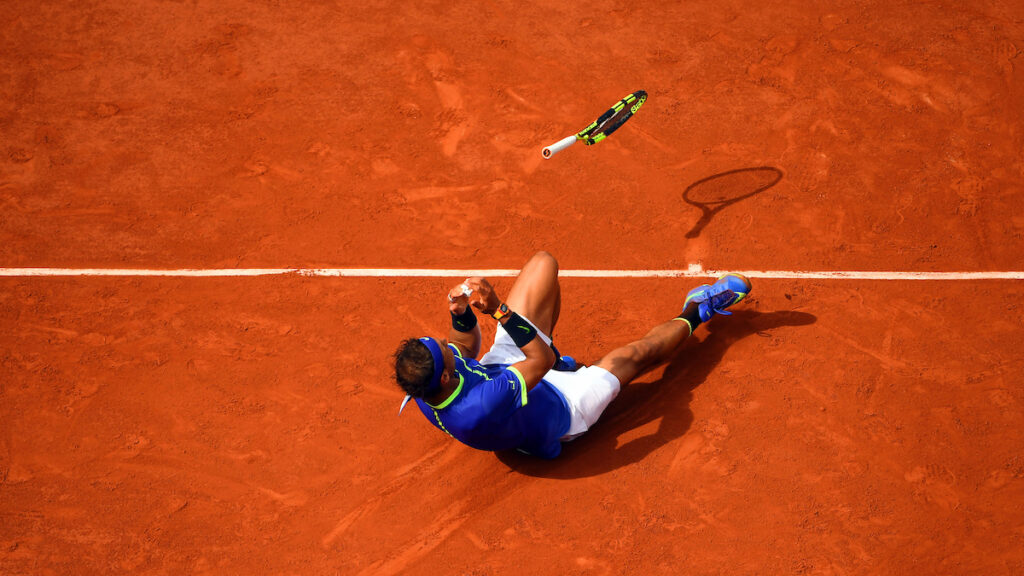 ---