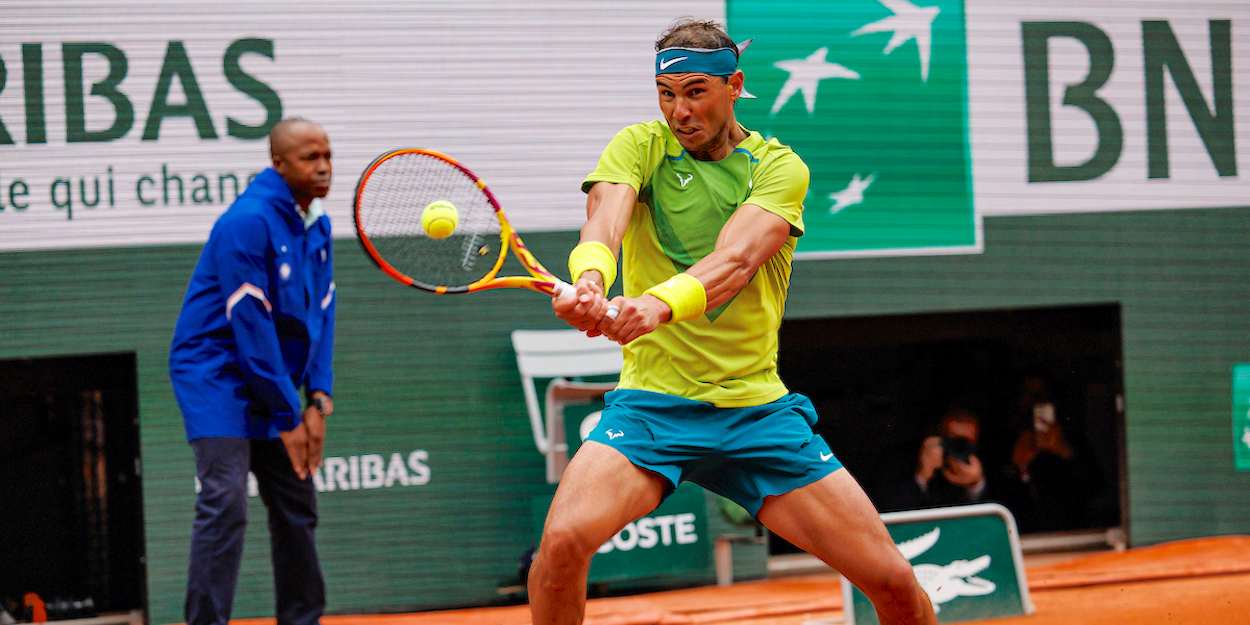 Rafa Nadal has 'room for improvement' after launching French Open title bid says World renowned strategist
Rafa Nadal said he's "always looking for better things" after his French Open first round victory over Jordan Thompson, and Tennishead's strategy expert agrees.
Tennishead's long time friend Craig O'Shannessy, founder of BrainGameTennis.com, watched the Nadal match and his exclusive analysis for Tennishead is fascinating.
Rafael Nadal's quest for an unprecedented 14th Roland Garros title has successfully kicked off with a 6-2, 6-2, 6-2 victory over Jordan Thompson on Monday.
Nadal has historically built a head of steam coming into Paris by accumulating clay court titles in Monte Carlo (11), Rome (10), Madrid (5) and Barcelona (12). This year he has no clay titles to his name in the run-up to Roland Garros, which is why we need to put his first round Roland Garros match under the microscope to help determine his level of play.
Here are five things that stood out from his straight-sets victory over Thompson.
1. Forehand & Backhand Performance
Nadal's forehand carried the workload from the back of the court, regularly dictating play against his lower-ranked Australian opponent.
Nadal Groundstrokes
• Forehands = 17 winners / 19 errors
• Backhands = 4 winners / 19 errors
Nadal's forehand has always been the "sword" that he attacks with from the baseline. This match was no difference with 17 winners. Nadal's backhand is the "shield", which did a serviceable job in this match of staying solid and setting up the forehand.
2. Average Rally Length
The average rally length for the match was 4.7 shots. That's fairly typical for a Nadal match. It's important to keep a finger on the pulse of Nadal's rally length this year to see if he is playing shorter than normal trying to finish points early, or longer than normal, which may indicate he is having trouble finishing points. As usual, Nadal played most of his points in the 0-4 rally length.

Nadal dominated at all three rally lengths, but had a whopping 24 point advantage (31-7) in the 5-8 shot rally length.
3. Rafael Nadal's Serve Speed
Nadal's fastest serve for the match was 121.2 mph (195 kmh). How does that stack up against the rest of the men's field? That is good for a tie for 44th best out of 56 players competing in the first two days.
What's fascinating is that Nadal's fastest speed was not as fast Jule Niemeier from Germany, who hit a 121.8 mph (196 km/h) serve in her first round loss to Sloane Stephens in the women's draw. Niemeier was also faster than other notable male players such as Cameron Norrie (121.2mph), Sebastian Korda (118.1mph) and Diego Schwartzman (115.6mph)
4. Nadal Dominated Returning
There are four ways a point starts in tennis. In this match, it was either Nadal starting with a first or second serve, or a first or second serve return. Impressively, Nadal had a winning record in all four areas.
Nadal Points Won
1. 2nd Serve Points Won = 77% (17/22)
2. 1st Serve Points Won = 73% (30/41)
3. 2nd Serve Return Points Won = 58% (18/31)
4. 1st Serve Return Points Won = 51% (25/49)
5. Attacking The Net
The ferocity of Nadal's groundstrokes often yield short balls to attack. In this match, Nadal went to the net 16 times, winning 12 of them. It's an excellent strike-rate, highlighting his eagerness to end the point at the front of the court.
Summary
It was a solid hit-out for the Spaniard, but still left room for improvement. Here's what he had to say in his post-match press conference.
"Yeah, I mean, happy with the performance, by the way, no? Have been a positive start. Then of course I am kind of player that I always looking for something else, looking for better things. That's what I gonna try to find on my practice tomorrow and then in the next match."
Back to the practice court today. Back to wrecking havoc at Roland Garros again tomorrow.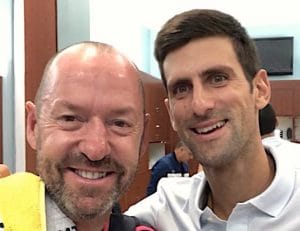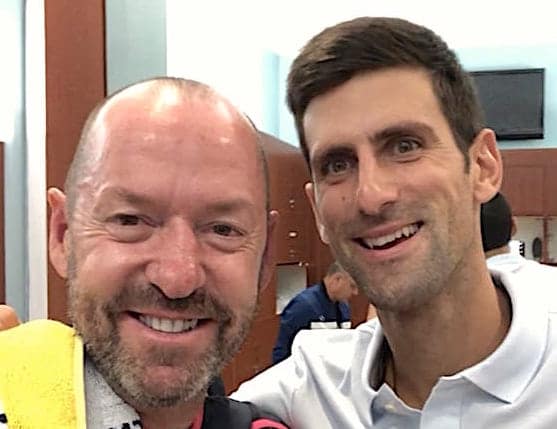 Craig O'Shannessy is the creator of Brain Game Tennis. For 20 years he's been involved in tennis as a coach to players like Kevin Anderson and also with Dustin Brown when he famously beat Rafa Nadal at Wimbledon. More recently Craig's been working as a match analyst at Wimbledon and for the ATP Tour. He has also used the unique insights from his match analysis software dartfish to guide players such as Novak Djokovic with analysis of opponents and performances.
Craig has been writing for Tennishead magazine for a number of years and is now working with us on this series of features aimed at using his statistical skills to help you improve your tennis game.
Visit BrainGameTennis.com to read the latest and best selling course called 'Getting tight' where Craig O'Shannessy and Jeff Greenwald combine their specific skill sets to help you with the universal problem all players struggle with in matches – Getting Tight.
🎾 Social >> Facebook, Twitter, Instagram & YouTube
🎾 Read >> World's best tennis magazine
🎾 Watch >> How to enjoy ATP/WTA/Slam tennis on TV
🎾 Shop >> Lowest price tennis gear from our trusted partner
🎾 Gambling >> Betway tennis odds