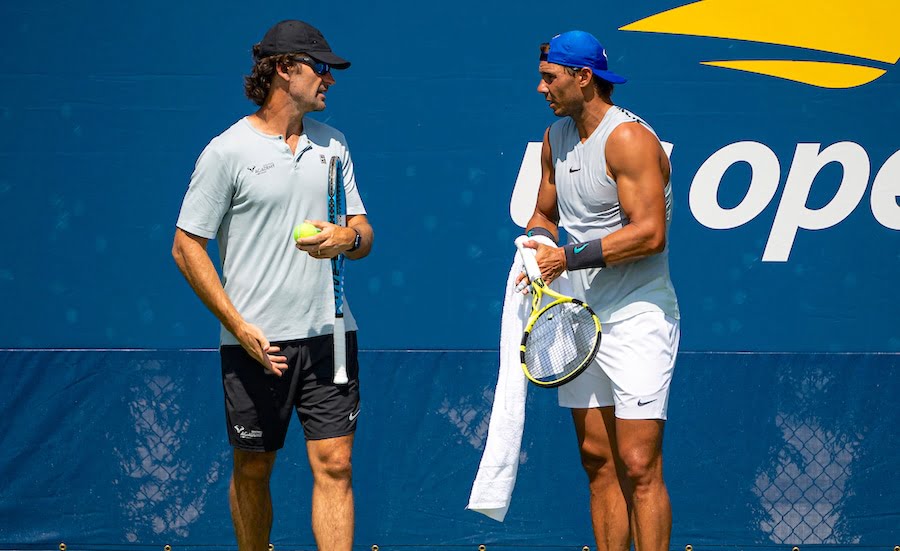 Rafa Nadal coach explains why US Open final was his biggest victory
Rafa Nadal has won 19 Grand Slam singles titles but his coach, Carlos Moya, explains why he believes this was his biggest victory since he's joined the Spaniard's team
Nadal's win at this years US Open final will go down as one of the great finals in men's tennis history but now his coach since 2016 has revealed why he believes it was the Spanish great's most important win since he's been part of the close knit team that guides Nadal on a daily basis.
Now enjoy tennishead, the World's best tennis magazine, in a new digital format. Download in seconds to read the latest 164 page issue
Moya was speaking in an interview with ATPTour.com when he confessed that this was the most exciting and emotional victory he's seen when sitting in Nadal's box as his coach, with the speed of the court having a big impact on his assessment.
Moya said, "In terms of excitement and emotion, it's Rafa's biggest victory since I joined his team. The last four Grand Slam finals that I've been a part of, some were difficult to endure and others, not as much so. But this is definitely the most significant, especially when you take into consideration factors like the speed of the surface."
Rafa Nadal has now won 19 men's singles Grand Slam titles and is only one win behind all time leader in the list Roger Federer. Nadal is also a few years younger than his great Swiss rival which has lead many commentators to the belief that Nadal could end his career with the most Grand Slam singles titles of all time.
Look ahead to the rest of 2019 with our guides to every tournament on the ATP Tour and the WTA Tour. If you can't visit the tournaments you love then do the next best thing and read our guide on how to watch all the ATP Tour matches on television in 2019. To read more amazing articles like this you can explore Tennishead digital magazine here or you can subscribe for free to our email newsletter here