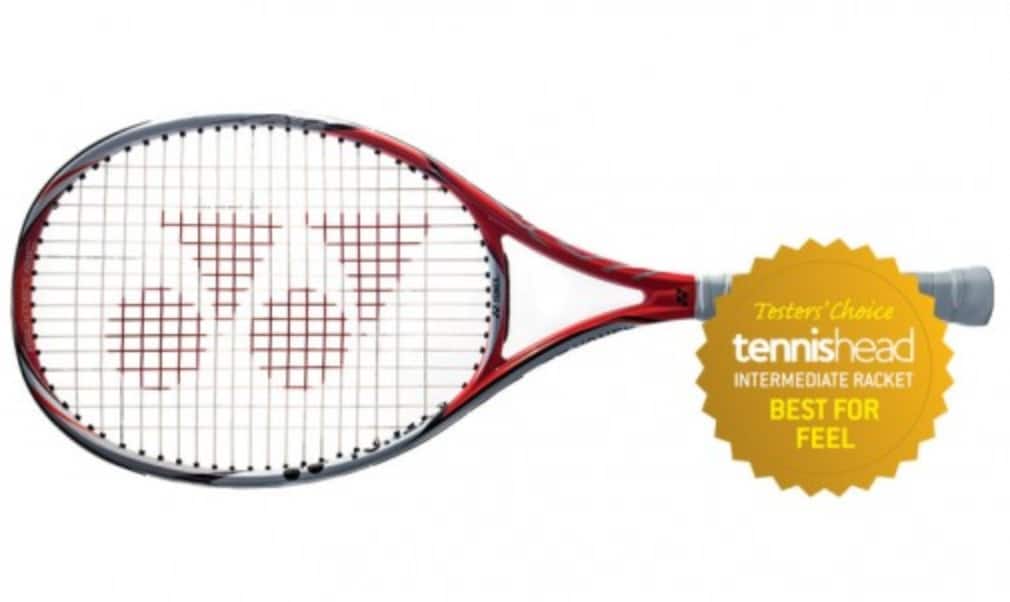 Racket review: Yonex VCORE Si 100 LG
Originally published on 21/06/15
On paper, the specifications put the VCORE firmly in our intermediate category – below 300g, wide beam, midplus head size, slight heady-heavy balance – but within those parameters Yonex have engineered a frame that would not look out of place in the advanced racket test.
Designed with spin in mind, the string pattern feels denser than the 16×19 configuration would suggest, making the sweet spot ver sweet, but shots caught away from the middle can be wayward.
If you are used to playing with a pro fram and are keen to drop the weight, take it for a test drive, but for those venturing into the intermediate category for the first time, approach with caution.
To read our 2015 intermediate racket reviews, get your hands on a copy of Volume 6 Issue 2. Subscribe to the magazine today or download the latest digital magazine, available on Apple and Android devices.