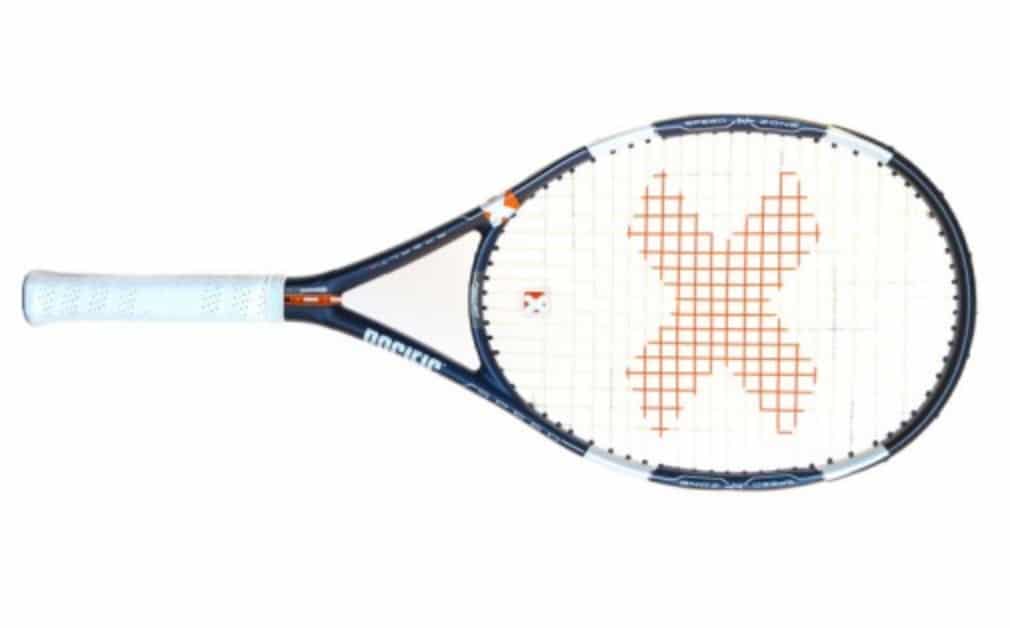 Racket review: Pacific BX2 Speed
Originally published on 12/07/14
Comfort and control: that's the Pacific promise, thanks to their tech-laden basalt-infused frames. Improver rackets with larger heads are generally lighter – yes, that seems to defy the laws of physics, but that's what the boffins in the lab are paid the big bucks for – but the Speed weighs in at a comparatively cruiserweight 275g unstrung.
Add to that a slightly head-heavy weight distribution and you're looking at a racket that plays well for those with a more compact swing from the back court that also helps you out at the net. It was also among the most stable rackets we tested, making it a tough frame to put down.
Voted best for comfort: If you can handle the extra few grammes – and most people can – there's plenty of added benefit to be garnered from the BX2 Speed. It's a racket that does feel like it's doing the work for you during the swing, with the ball firing off the stringbed with a satisfying thump more often than not. It won't fight back if your swing is a little wayward from time to time, absorbing off-centre hits with ease, and offers plenty of feel once you get a sense of touch around the court.
For tips on how to choose the right racket take a look at our buyer's guide
This review appeared in tennishead Volume 5 Issue 3. Subscribe to the magazine today or download tennishead on iTunes.