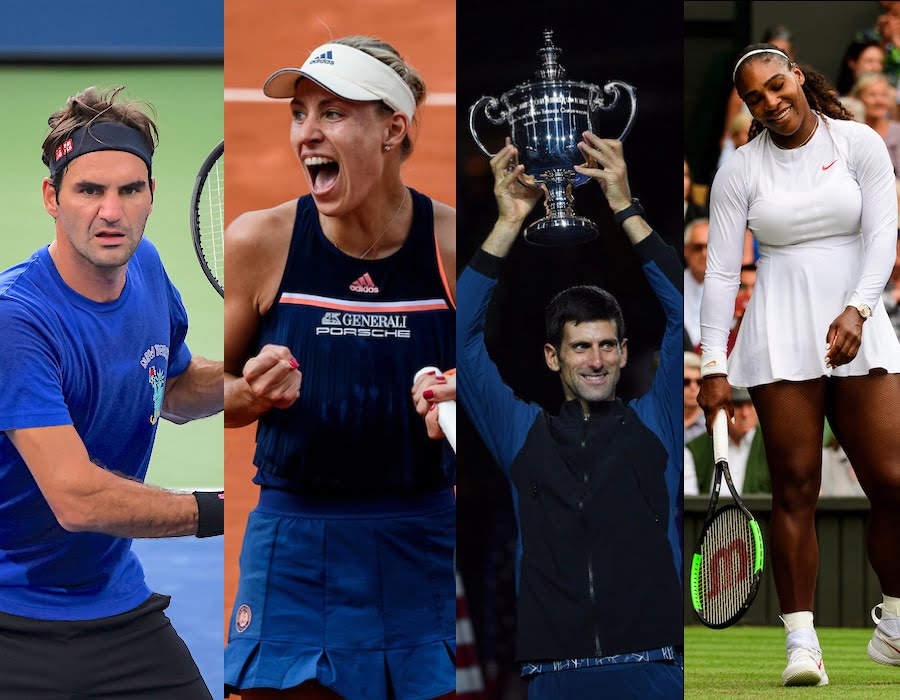 Professional tennis players: Older, fitter and better
Thirty-somethings have never had it so good. As Paul Newman reports, the old guard in the men's game are still holding off the younger generation, while many of the more senior women also continue to thrive
It was a moment that not only brought this summer's US Open crowd to their feet but also summed up the current balance of power in men's tennis. Nick Kyrgios, one of the most talented players of his generation, attempted to outfox Roger Federer, the ultimate leader of the old guard, with an exquisitely angled drop shot, only for the 37-year-old Swiss to chase the ball down and hit an extraordinary winner around the net post. As 23-year-old Kyrgios stood open-mouthed in amazement, Federer calmly walked away, just a hint of a smile breaking out across his face.
Federer's run in New York would ultimately end in an unlikely fourth-round defeat to John Millman, but, as usual, another of the thirty-something generation was on hand to pick up the baton. Novak Djokovic's third US Open triumph was the ninth successive Grand Slam tournament in which the men's singles title was won by a player over the age of 30 – a run unparalleled in 141 years of Grand Slam competition. With Marin Cilic celebrating his 30th birthday recently, there are now no active male players under the age of 30 who have won Grand Slam singles titles.
While the younger generation have had more success in the women's game – Naomi Osaka, the new US Open champion, and Jelena Ostapenko have both won Grand Slam titles as 20-year-olds in the last 18 months –plenty of thirty-something female players are still prospering. Serena and Venus Williams, aged 37 and 38 respectively, are the obvious examples, while Angelique Kerber, who beat Serena in the Wimbledon final, Mihaela Buzarnescu, Su-Wei Hsieh and Pauline Parmentier are among those women over the age of 30 who have won titles this year.
The top 100s in this season's year-ending world singles rankings are set to feature about 35 men and 20 women aged 30 or over, while the men's doubles list is currently headed by 40-year-old Mike Bryan, the oldest No 1 since the world rankings were launched. All four men's semi-finalists at Wimbledon this summer were thirty-somethings – for the first time at a Grand Slam tournament in the open era – while 28-year-old Kei Nishikori was the only US Open men's semi-finalist under the age of 30.
Look down the world ranking lists and you will come across numerous examples of thirty-somethings who have never played better. Kevin Anderson reached his first Grand Slam final at 31 in New York last year and another at Wimbledon this summer. John Isner, aged 33, won his first Masters Series title in April and played in his first Grand Slam semi-final at the All England Club three months later.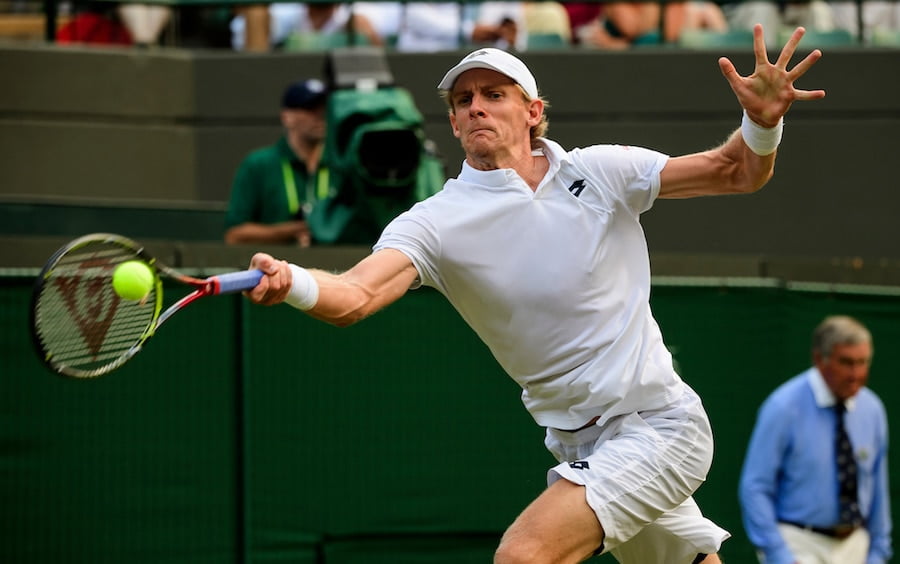 Mischa Zverev, Pablo Cuevas and Malek Jaziri have all reached their highest positions in the world rankings after passing the age of 30. In the women's game Barbora Strycova, Elena Vesnina, Tatjana Maria and Buzarnescu have all done the same. Venus Williams played in her first Grand Slam final for eight years at last year's Australian Open at the age of 36, which was her sister Serena's age when she reached the finals – as a mother – at Wimbledon and the US Open this summer.
Although there have been plenty of successful older players throughout tennis history – Arthur Gore won Wimbledon at 41 in 1909 one year after Charlotte Sterry became the All England Club's oldest women's singles champion at 37 – the trend in more modern times, particularly among the men, had been for players to peak in their early or mid-twenties. Bjorn Borg, John McEnroe and Mats Wilander, for example, won 29 Grand Slam titles between them in the 1970s and 1980s, but none after the age of 25.
Until recently there had also been some exceptionally young champions. Boris Becker won his first Wimbledon title at 17 in 1985, Pete Sampras had only just turned 19 when he won the US Open in 1990 and there was a teenaged French Open champion as recently as 2005, when Rafael Nadal won his first Roland Garros title at 19.
Part of the reason for the current domination of the thirty-somethings is clearly the brilliance of this particular generation of players. Since the 2005 Australian Open, 53 of the last 55 Grand Slam tournaments have been won by the "Big Five" of Federer, Nadal, Djokovic, Andy Murray and Stan Wawrinka. The only exceptions have been the US Opens won by Juan Martin del Potro in 2009 and by Cilic in 2014.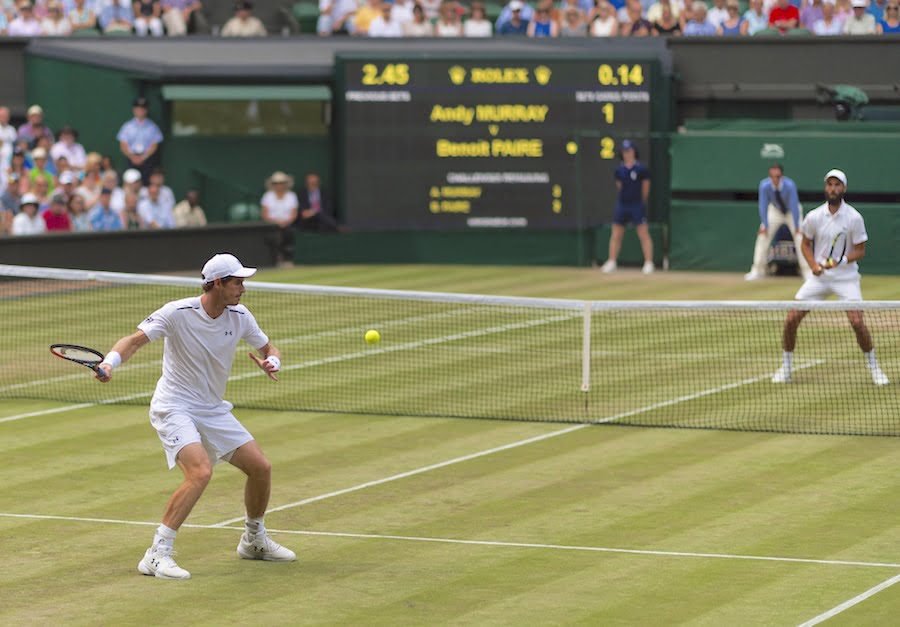 The increasingly physical nature of the modern game has given an advantage to older players, as strength, stamina and resilience tend to be attributes that are built up over a period of years. Scientific advances in injury prevention, physical preparation, nutrition and recovery have all helped players stay fitter for longer.
"It's a physically very challenging game," Murray said recently. "You need to do as much stuff away from the court and in the gym to get your body tough enough and robust enough to deal with the demands of the sport."
Wawrinka told tennishead: "We are taking better care of our bodies. We're working harder. It's not only in tennis. You see it in every sport – in NBA, in soccer, players have started to play longer. Also I think it's much easier for us to travel now, so mentally it's much more easy to stay in contact with your family, to enjoy life on the tour.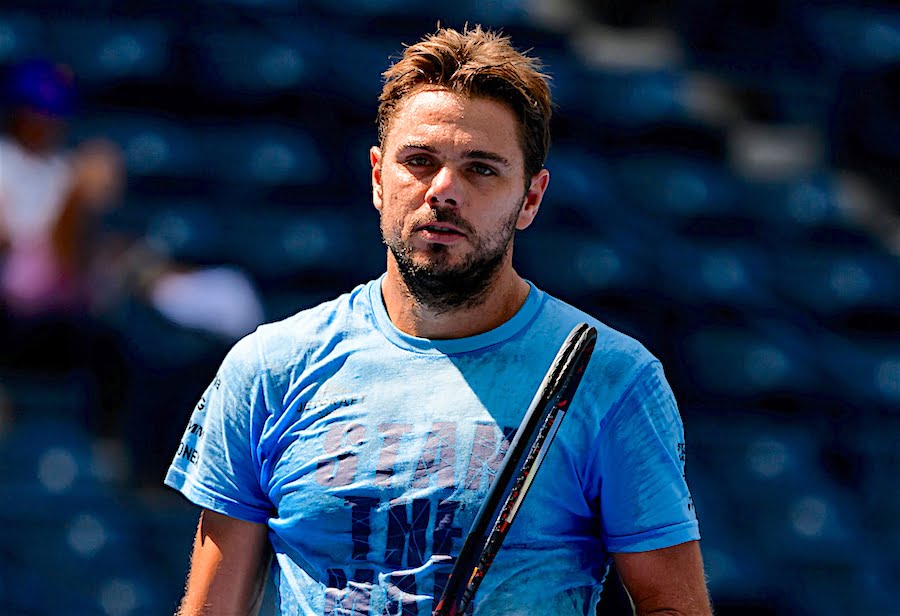 "I think it used to be tough. One former player told me he stopped playing at 30 not because he was tired physically but because he was tired mentally – always travelling, not seeing anybody. Now the life around the tour is a bit easier and I think that's also helped."
Wawrinka added: "I think we probably know ourselves better. We know better what's good, when it's good, when to do things – and all that, for sure, is because of experience. I also think that you don't actually have less pressure on yourself as you get older and win more titles. For me it's been the opposite: you put more pressure on yourself because you see the end. Sometimes it's good to put so much pressure on yourself because it makes you go for it."
Improved prize money, particularly for players lower down the pecking order, has given an incentive for many to stay in the game. A first-round loser at the four Grand Slam tournaments in 2008 would have won a total of about $62,400, or £47,900 at current exchange rates. A first-round loser at the same tournaments this year would have won about $194,500, or £149,100, an increase of more than 200 per cent.
For years, nevertheless, there has been talk of an impending takeover by the next generation in the men's game. However, it is just not happening, despite the fact that the "Big Five" have all spent long periods out recovering from surgery or long-term injuries.
Consider what happened at Flushing Meadows this summer to the younger men who had lined up at last November's Next Gen Finals, which brought together the world's best 21-and-under players. Six of the eight Next Gen finalists competed at the US Open and five of them lost to thirty-somethings: Andrey Rublev to Jeremy Chardy (first round), Hyeon Chung to Mikhail Kukushkin (second round), Denis Shapovalov to Anderson (third round), Karen Khachanov to Nadal (third round) and Borna Coric to Del Potro (fourth round). Daniil Medvedev, who lost to Coric in the third round, was the exception. Alexander Zverev, who qualified to play at the Next Gen Finals but did not take up his place, also lost in the third round in New York to another thirty-something, Philipp Kohlschreiber.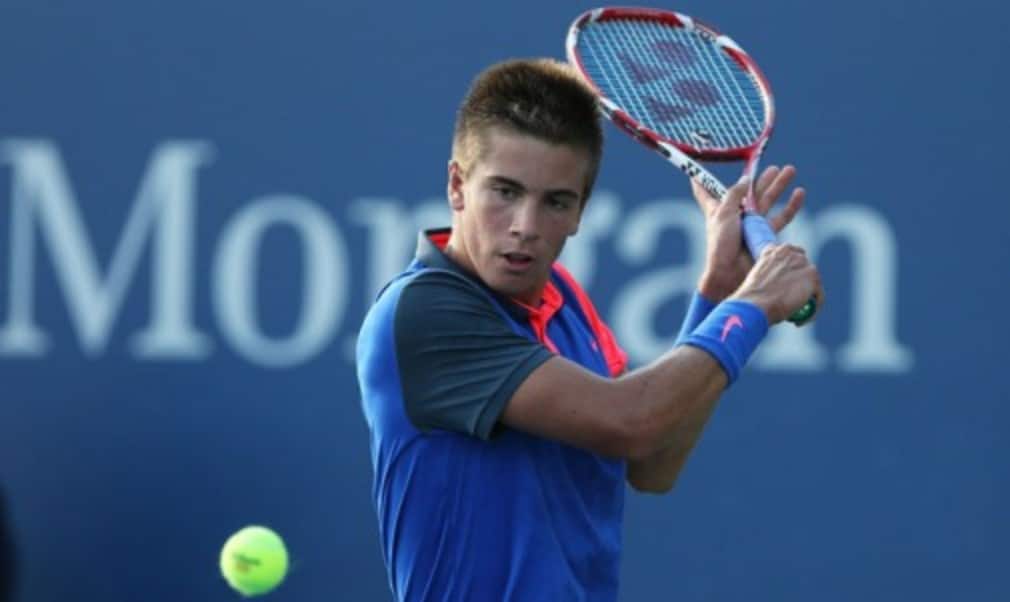 The likes of Zverev, Shapovalov and 20-year-old Stefanos Tsitsipas, who has been the most exciting player to emerge this year, will surely have their day in the end. But at this rate, might we have to wait until they are in their thirties before they reach the summit?
To read more amazing articles you can explore Tennishead magazine here or you can subscribe for free to our email newsletter here