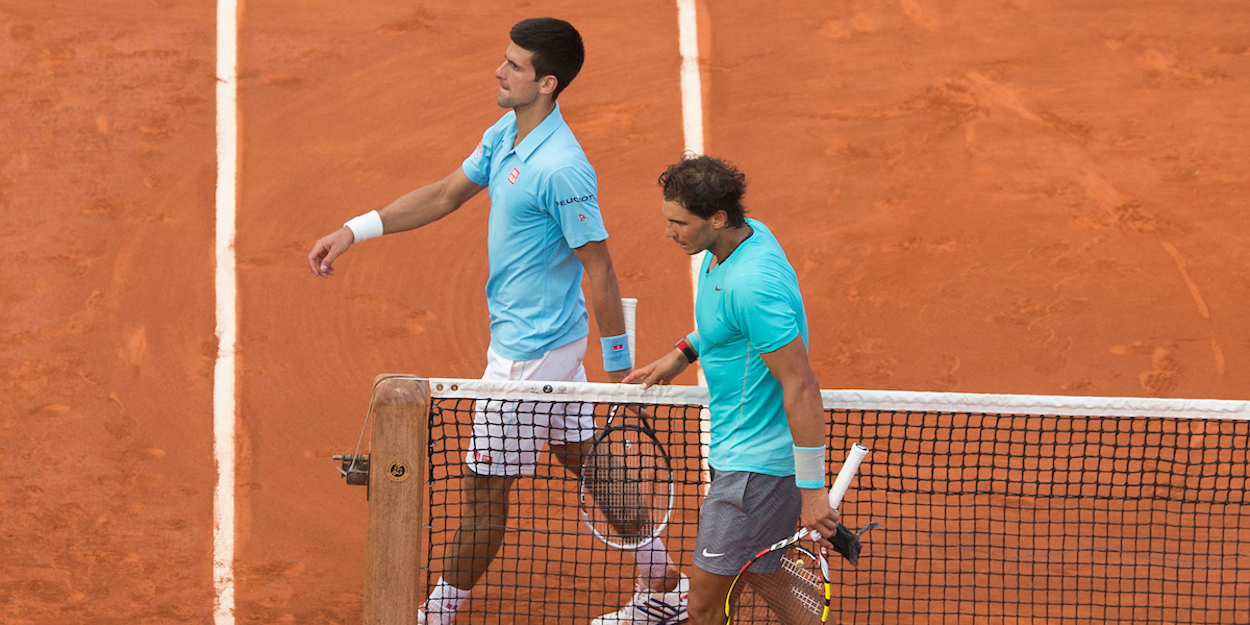 Previous Monte Carlo finals between Djokovic and Nadal
Following the Monte Carlo draw ceremony, a fourth championship match between Novak Djokovic and Rafael Nadal is certainly on the cards. 
Tennishead looks as the three previous finals between the pair ahead of the Monte Carlo Masters on Monday.
1) April 19th 2009: Rafael Nadal (1) def. Novak Djokovic (3) 6-3, 2-6, 6-1
Facing each other for a 16th time, Rafael Nadal took the head-to-head record to 11-5 with a three sets victory over the Serbian.
Despite losing the first set and receiving treatment early in the second, Djokovic stepped up the aggression on his return games, breaking Nadal in the first and fifth games to take the set 6-2. Remarkably, this marked the first set Nadal had dropped at the tournament since the 2006 final against Roger Federer.
At the start of the decider, Djokovic earned three break points against Nadal, but was unable to convert any. The two then exchanged breaks before Nadal took complete control to win 6-1 and capture his fifth Monte Carlo title in a row.
2) April 22nd 2012: Rafael Nadal (2) def. Novak Djokovic (1) 6-3, 6-1
Rafael Nadal thrashed Novak Djokovic in straight sets to win his eighth consecutive title in Monte Carlo, becoming the first player to win a tournament eight times in a row in the Open Era.
The Spaniard was hardly troubled by Djokovic throughout the contest and broke his serve five times.
"It's my favourite tournament in the world, you make me feel incredible feelings," said Nadal on centre court after Monaco's Prince Albert handed him the trophy.
Djokovic, who had been playing through grief since the death of his grandfather three days prior, struggled to find a rhythm, making 25 unforced errors to 11 winners.
3) April 21st 2013: Novak Djokovic (1) def. Rafael Nadal (3) 6-2, 7-6(1)
In the most recent championship match between the pair in Monte Carlo, Novak Djokovic ended Rafael Nadal's eight-year winning run, beating him in straight sets to halt his 47 match unbeaten streak at the event.
Djokovic secured the first set after storming into a 5-0 lead, with Nadal having no answer to the Serb. 
In a tightly contested second set, Nadal broke the Djokovic serve to move within a game of levelling, through the top seed broke straight back to force a tie break, which he took convincingly 7-1. 
Since then, one of the two players has featured in the last six finals, though 2021 could be the first final between the pair in eight years.