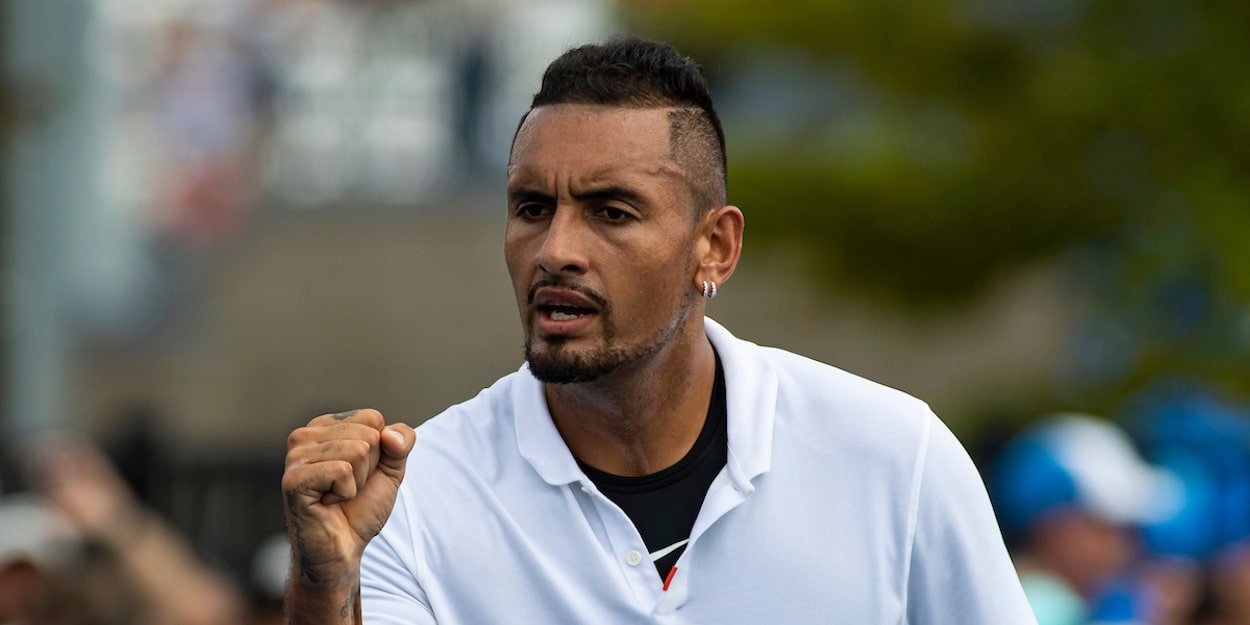 Preview of the Citi Open, Washington from August 13th to 21st, 2020
The Citi Open, Washington is an ATP 500 event that forms part of the US Open Series, a group of tournaments leading up to the US Open. This year the event will be the first ATP tournament to be played after the suspension of all professional tennis due to the Coronavirus pandemic
The Citi Open in Washington was first held in 1969 and played on clay courts until 1986 when it moved to the current hard courts.
The tournament has always featured some of the greatest names in men's tennis and the winners list includes such legends as Ivan Lendl, Andre Agassi, Michael Chang, Stefan Edberg and Andy Roddick and the reigning champion from 2019 is Nick Kyrgios.
In terms of specific plans for this year's tournament to combat the risks of the COVID-19 virus, the tournament organisers have said, "The tournament is working closely with local officials on the health and safety plan in order to secure all the necessary permits and approvals for the event. The current plan is for the Citi Open to host this year's tournament without fans in attendance, but officials remain optimistic that as the region continues its phased reopening, and conditions improve, they may be granted permission to allow limited fans onsite."
Where is the tournament held?
The Washington Citi Open is held every year at the Willian HG Fitzgerald Tennis Center which is part of Rock Creek Park
What dates does the tournament run?
Thursday 13th August until Friday 21st August 2020
What court surface is the tournament played on?
The surface is outdoor hard courts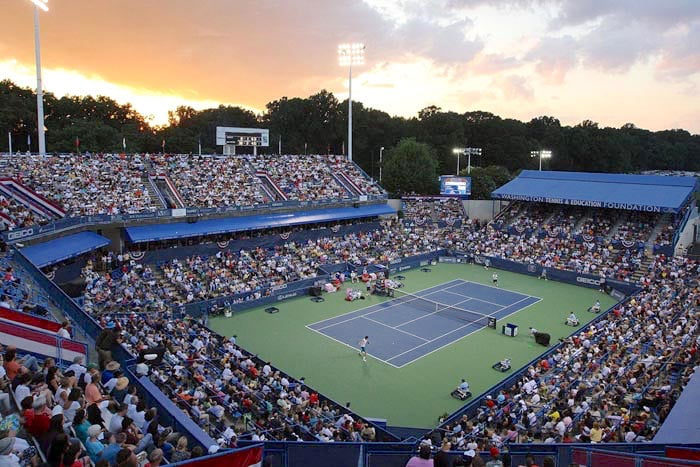 How many players and how many seeds are in the tournament?
In the men's ATP event there will be a total of 48 men and there will be 8 seeded players in the Men's singles draws. If the women's WTA event takes place there is expected to be 32 players.
What is the prize money and how many ranking points are available?
The mens tournament is an ATP 500 which means that the winner receives 500 ATP World Ranking points, with the complete breakdown of points awarded as follows. The total prize money pot is estimated at $1,953,285 but the breakdown of the distribution of this prize pot hasn't yet been confirmed: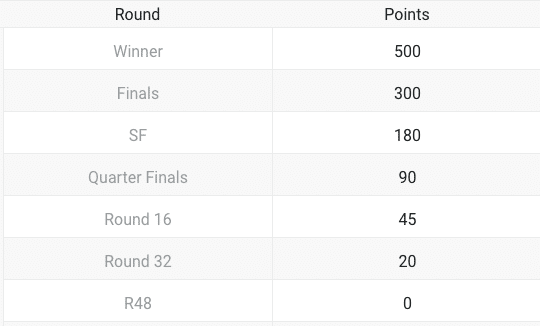 Who is the reigning Champion?
In the 2019 Men's Singles final, Nick Kyrgios (AUS) defeated Daniil Medvedev (RUS) 7-6 (6) 7-6 (4)
Where can I buy tickets for the tournament?
You can buy tickets online by clicking here
How can I follow the tournament without going there?
To watch the live scores of every match in this tournament as they happen you can use the Tennishead exclusive Live Scores service here.
You can also follow this tournament on their official Twitter here
Alternatively you can watch the tennis live on television and full details of how to do this can be found here
Men's singles results from 2019: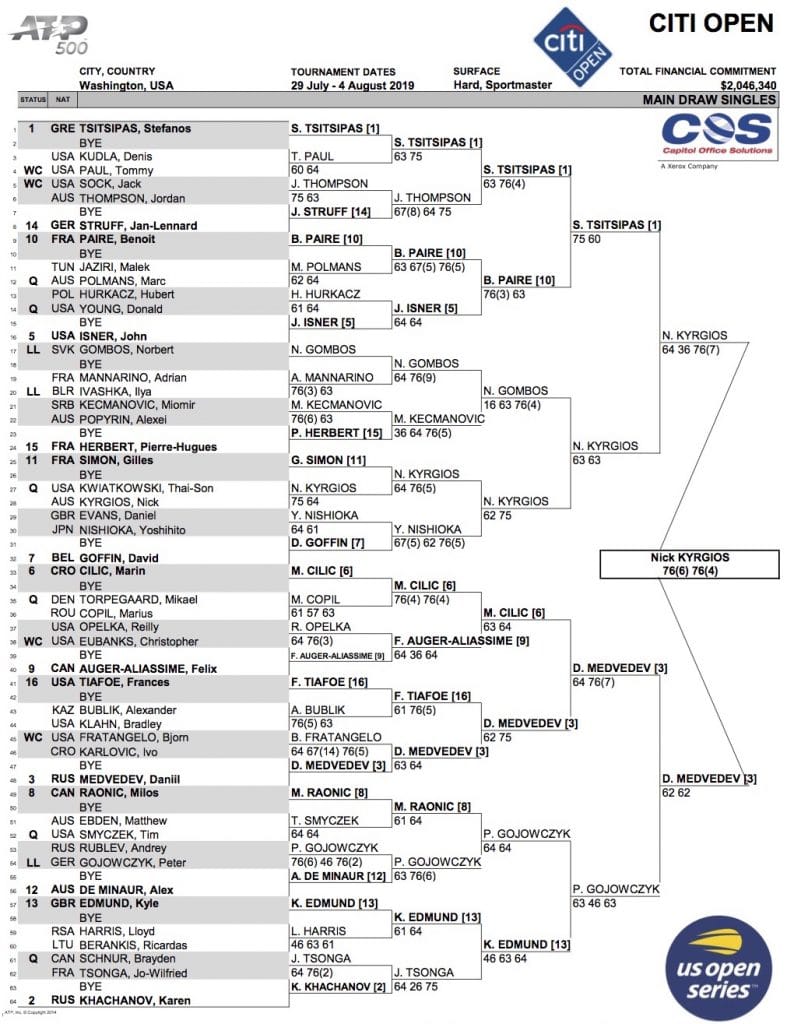 Past Champions – Men's Singles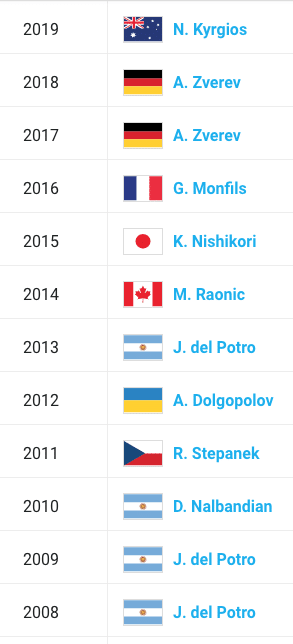 Preview and prediction for 2019
Once the players are confirmed a preview with predictions will be posted here