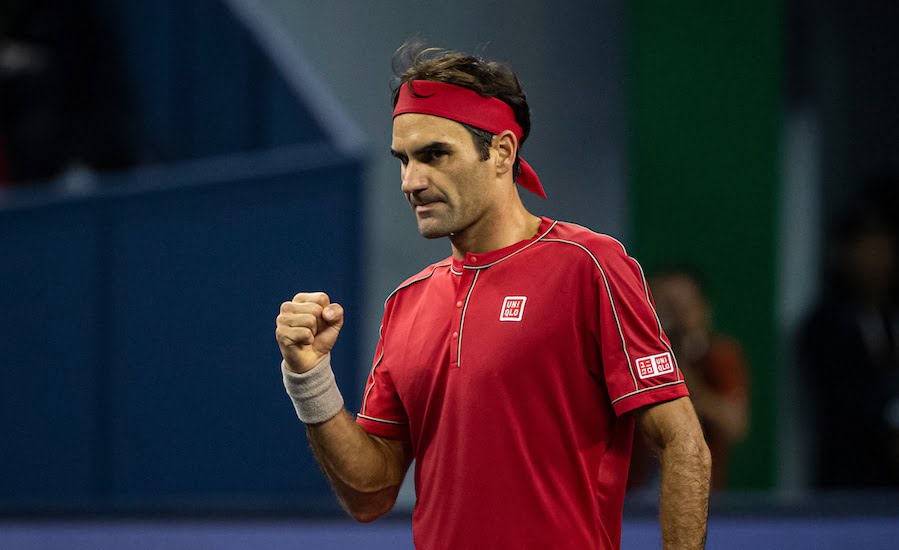 'Points are won and lost on his terms' – American explains what makes Roger Federer so formidable
Steve Johnson has offered some insight about just what makes Roger Federer such a touch opponent, especially when he gets his nose ahead.
Johnson lost in straight sets to Federer in the opening round of the Australian Open on Monday, and he never looked even remotely involved in a match from the moment the 38-year-old forged ahead.
And, according to Johnson, it was every bit as tough for him to reign Federer back in as it looked.
"He's earned the respect of almost all of his competitors knowing that when he gets a lead, he kind of brings the margins in just even a bit more and more and more and kind of suffocates the court," Johnson said of Federer.
"A lot of points are won and lost on his terms. When he's playing well, he's playing well.
"I think some of it is mentality and some of it is just being there.
"He's won a thousand matches, he's won more than that. But he's won a lot of matches and he knows what it takes."
Johnson admitted Federer was far from an ideal first-round draw for him, but he harboured hopes of maybe catching the Swiss star cold after he opted not to play any warm-up tournaments.
"I thought maybe I could come out and try to catch him when he hadn't played many matches, but [he] came out and he was clicking pretty well.
"I thought he played extremely well early in all three sets and any chance he gets to get ahead, it's going to be tough to play from behind."
Keep up to date with all the action at our tennis news section. Win amazing tennis prizes by entering our competitions. Learn more about your favourite players including Roger Federer, Rafa Nadal and Novak Djokovic. Check out the latest kit in our tennis gear reviews. Receive regular updates with our legendary newsletter or read in depth features with stunning photography in tennishead magazine. Can't visit the tournaments you love? Check out our guide on how to watch tennis on TV. Don't miss a thing with our Live Scores service. Follow tennishead on social media at Facebook, Twitter, Instagram & YouTube