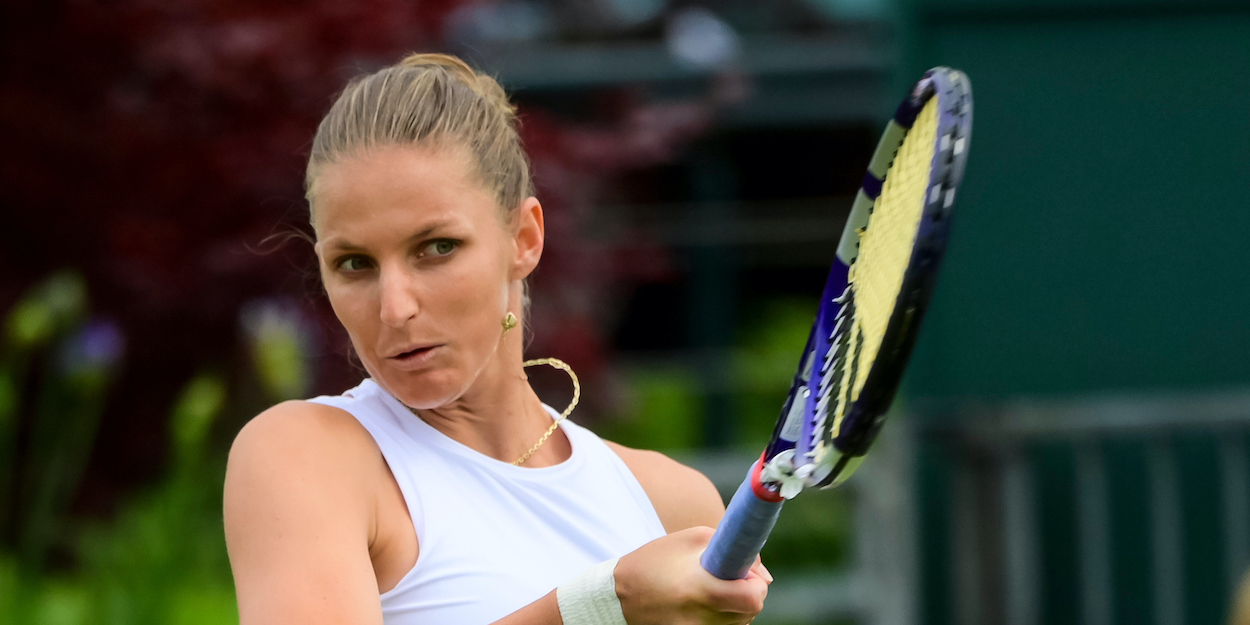 Pliskova proud of 'incredible achievement' in reaching Wimbledon final
Karolina Pliskova has impressed herself with her feat of making it to a first Wimbledon final, but she's not done yet.
The former world No. 1 and eighth seed ousted second seed Aryna Sabalenka, coming back from a set down to win 5-7, 6-4, 6-4.
"It sounds amazing of course," Pliskova said in her post-match interview of being in a Wimbledon final. "Until now I hadn't passed the fourth round (at Wimbledon).
"So I think it's an incredible achievement. It was an amazing match from both of us.
"I had so many chances the first set, got a bit frustrated then because I didn't make it but I think she was serving unbelievably today.
"You know, she was in the semi-final so she had to play some good tennis. So, a lot of credit to her. But, super happy how I managed to stay in there and find a way to win."
It was a first Wimbledon semi-final for both women, as Aryna Sabalenka broke her Slam duck of not reaching a quarter-final earlier in the week.
Pliskova had contested three previous Slam semi-finals, as well as reaching the US Open final in 2016, losing to Angelique Kerber there.
"It's tough to enjoy [the match] because she plays so fast,"Pliskova continued. "Sometimes you don't even have time to think about what you want to do.
"But. I think there were some good rallies in the end. Of course she's super powerful, also me, so it was a lot of winners, a lot of quick errors too.
"I think it was just super important to stay in the game, stay focused, that's what I did and it was close, but [I'm] super happy about the win."