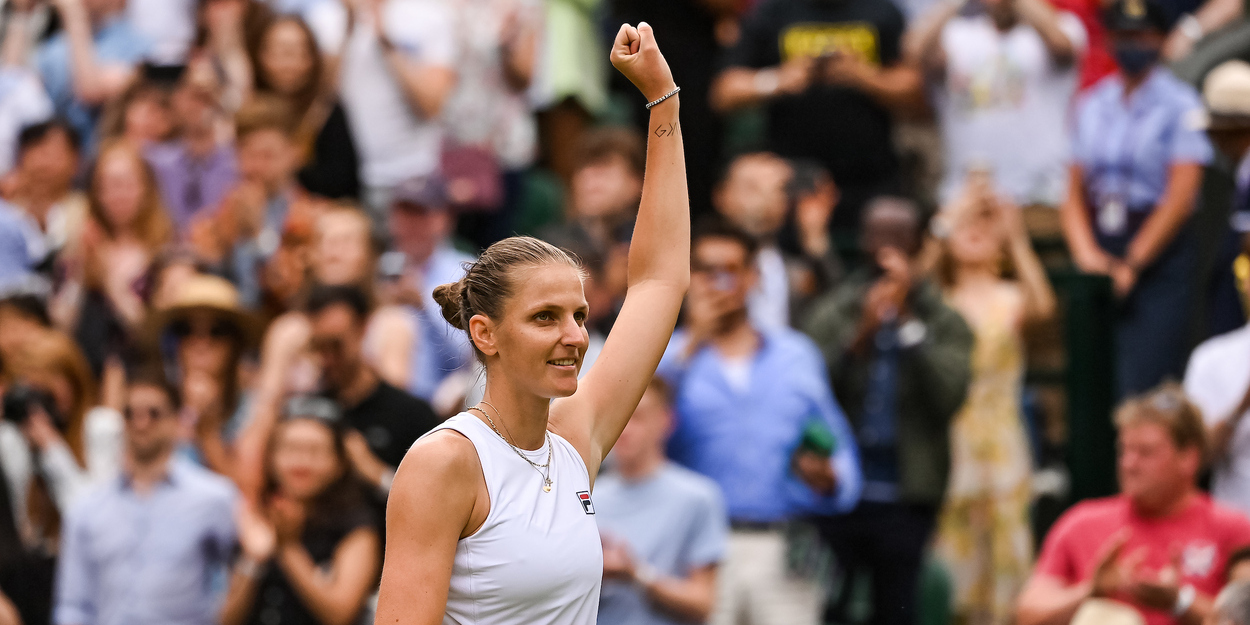 'My coach told me I'd reach Wimbledon final', reveals Karolina Pliskova
Karolina Pliskova admitted her dream was just to make the second week of Wimbledon ahead of her final clash with Ashleigh Barty.
The Czech revealed her coach Sascha Bajin – who she has worked with since the start of the year – told her she would reach the championship match.
The world No. 13 – a former world No. 1 – had not made it past the third round of a Grand Slam event since 2019.
Pliskova will face world No. 1 Ashleigh Barty in Saturday's final in a clash of two first time Wimbledon finalists.
"I think I'm still half like, I can't believe it because somehow coming into this tournament the dream was to make the second week, of course, because I was not in the second week for a while," she said in a press conference after beating Aryna Sabalenka.
"Never I thought about maybe going into the final. Sascha [Bajin] was super confident in me. He said, 'I told you you were going to make the final'
"I knew it was going to be like super close because we both serve big, so I knew there were going to be many small chances. Especially after losing the first set, I thought it was going to be super tough to win this match.
"Then to win two sets in a row with the way she was serving today, I think she was serving incredible, all my chances she just put amazing serves in."
Pliskova reached her only previous major final at the 2016 US Open – where she lost in three close sets to Angelique Kerber.
"So far my second final, second time I'm playing against a world number one. But, no, I think it can't be any better than that. You want to play the best player in the final," the 29-year-old added.
"Of course, I don't want anybody else but her (Barty) there. It's a final. Anything can happen. Also for her, I know she has a Grand Slam, but also for her it is the first Wimbledon final. I think we both have good chances."