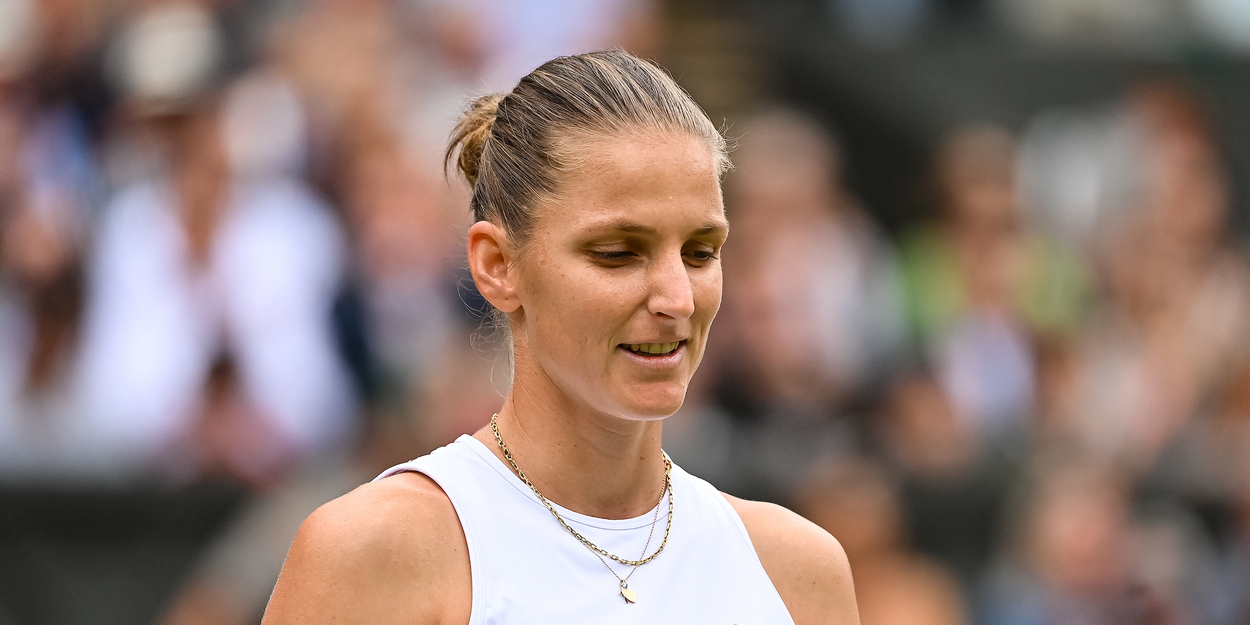 Pliskova into final after Serena upset
Pliskova put an end to Williams' bid to win a record 23rd Grand Slam and overtake Steffi Graf in the history books. In the first of the day's women's semi-finals, the Czech became only the fourth player to beat both Willliams sisters at a major tournament with a 6-2 7-6(5) victory on Arthur Ashe Stadium.
No.10 seed Pliskova, who had never previously been into the second week of a Grand Slam, continued the great form that she showed this week. Having saved a match point in her fourth round match against Venus Williams, on Thursday she showed great composure to win the second set tiebreak against the world No.1 to take the match after an hour and 25 minutes.
Williams said after the match that she was nursing an injury to her knee. The 34-year-old would not be drawn on the exact nature of the injury and she gave credit to her opponent. "I have been having some serious left knee problems," she said. "I think if she had played any less then maybe I would have had a chance," she said. "So I think I wasn't at 100%, but I also think she played well. She deserved to win today."
Pliskova, who is the first woman since Kim Clijsters in 2009 to beat both Venus and Serena Williams at Flushing Meadows, came into the match with a plan, having studied Williams' quarter-final victory over Simona Halep.
"When I was watching Serena last night against Simona they were playing really good tennis" she said. "I thought, this is going to be tough [whether] Simona or Serena is going to win. They were playing amazing tennis. I knew it was going to be tough. But I didn't want to get into the long rallies with her. That's what they were playing yesterday. I was just getting my chances and putting the pressure on her. I think it paid off."
The Czech No.1 said she was unaware of her opponent's injury, but says she now has the belief in her game that perhaps she lacked before, having only previously reached the third round at a Grand Slam on three previous occasions, frequently losing to lower-ranked players at the major tournaments despite lifting six WTA titles.
"I knew it's somewhere in me that I can really play good tennis on those bigger stages, so I believed, and it just happened," said Pliskova. "So I think I have a good chance on Saturday, to win, and just be ready and give my best."
In Saturday's final Pliskova will meet the new world No.1 Angelique Kerber, who defeated Caroline Wozniacki 6-4 6-3 in the second of the day's semi-finals.
Kerber will officially become world No.1 on Monday when the latest rankings are released, regardless of whether she wins a second Grand Slam title in New York. The Australian Open champion ends Williams' three-year reign at the top of the rankings. Williams' sixth spell at No.1 saw her equal Graf's record of 186 consecutive weeks at the top.
At 28, Kerber is the oldest player to make her debut at No.1, a record previously held by 25-year-old Jennifer Capriati in 2001.
"It was not so easy to go then on court, because I knew it actually before that if Serena lost, of course, that I will be the No. 1," Kerber admitted. "So it was not so easy mentally, but I was trying to not put too much pressure on myself."
If the No.2 seed was feeling the pressure, she showed no signs of it as she raced to a 4-0 lead and did not let Wozniacki back into the match. She made an equally fast start in the second set, and never looked in danger of defeat she sealed victory after an hour and 26 minutes to reach her third Grand Slam final of the year.