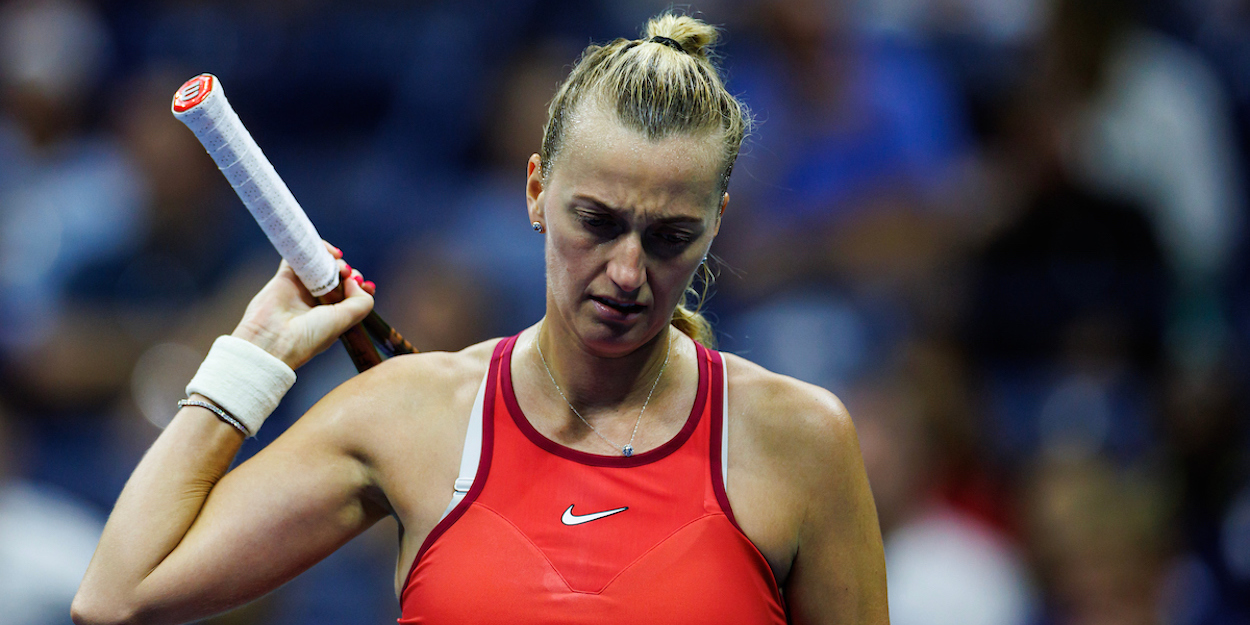 Petra Kvitova claims late finish was 'far from ideal' as China Open faces more backlash
Petra Kvitova has continued the backlash of the China Open, following Alexander Zverev's comments after his second round match finished at 2:41am on Sunday.
Kvitova made an uncharacteristic complaint on social media after she was beaten in her second round match by Liudmila Samsonova, 4-6 5-7.
The two-time Wimbledon champion's annoyance came after she was scheduled to play not before 5:30pm on Monday, despite having only finished her first round match against Wang Xiyu at 1am on the same day.
And after being defeated by Samsonova, Kvitova took to social media, "Far from ideal to finish my match at the @ChinaOpen at 1 a.m. and then be back on the schedule at NB [not before] 5:30 p.m. the next day when some first round matches had yet to be played.
"I have always played the sport with huge respect and rarely speak out, but this time I feel strongly enough to say that there *has* to have been a fairer option. Please do better for your players."
enough to say that there *has* to have been a fairer option. Please do better for your players @WTA

— Petra Kvitova (@Petra_Kvitova) October 2, 2023
Kvitova, who is an eight-time winner of the Karen Krantzcke Sportsmanship Award, received support from her compatriot and current Wimbledon champion Marketa Vondrousova, who reposted the former No.2's social media statement with an angry face and tagged the WTA.
This is not the first time that the China Open have been criticised for their scheduling over the past week, with Alexander Zverev making comments after his second round match against Alejandro Davidovich Fokina began after midnight.
The German said, "I'm happy with the win. Obviously, it's difficult to play 'til [until] 3am. I'm not sure it was the right call to keep us on this court.
"I think we should've changed courts. We should've gone on. There are so many great courts in the stadium. So many opportunities where we could've played. I'm not sure we should've waited 'til past midnight to start the match, to be honest."
Inside the baseline…
It is hard to disagree with Kvitova on this situation, especially considering that the first round had not been completed when she was expected to play her second round match. Considering that the two-time Wimbledon champion rarely makes complaints, her annoyance stands out more than most would.
---