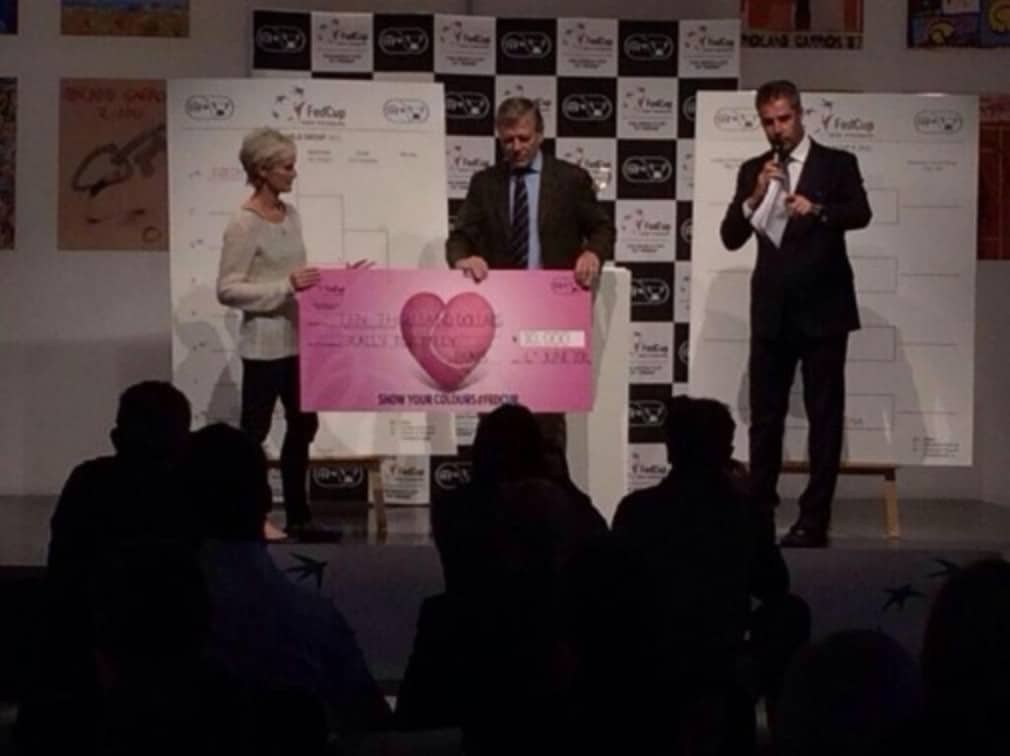 Petkovic and Halep power into first Slam semi-finals
Originally published on 04/06/14
It was only a year ago after losing in the second round of qualifying at the French Open that the German considered retiring from the sport. Her ranking had plummeted down to 177 in the world due to back, ankle and knee injuries and her love for tennis had also diminished. But the popular Petkovic has enjoyed a resurgence in Paris this year and put in her most impressive performance yet to power past No.10 seed Errani.
After rain delayed the start of play by three hours, Petkovic set to work dismantling the Italian's game, especially targeting her second serve with some punishing returns. The 2012 runner-up had no answer to Petkovic's wonderful hitting as the German won her first Slam quarter-final at the fourth attempt to set up a semi-final with Simona Halep.
"I had a very good game plan from my coach. It didn't work right at the beginning, so I was getting a little not panicked, but, you know, maybe a little worried," said Petkovic. "But I trust my coach a great deal, so I told myself 'stick with it for this set. If it doesn't work out, you can still change something. If it works out, then keep going.'
"Luckily, I started playing better and started winning. I was trying to be very aggressive on her serve and to get into the net and just make pressure visually on her. I was hoping that her serve might break down if I was being very, very aggressive, and I think it did. So that was one part of the game plan that worked out very well."
Halep, 22, continued her brilliant form in Paris with a 6-2 6-2 win against Svetlana Kuznetsova to also reach her first Slam semi-final. The Romanian, who is yet to drop a set in the tournament, took six of her eight break-point chances against the 2009 champion to book her place in the last four.
"It was a great match, a great atmosphere out there," said Halep. "It was my first time on Suzanne Lenglen and it was a perfect day – I cannot say anything more. Maybe it wasn't her best performance, but I'm really happy that I could play my game and to win against her, because she's a great player.
"Now I can look forward for the next round because it's my first semi-final at a Grand Slam and I have to be very focused, very calm, and to try to do everything on court to get the win."