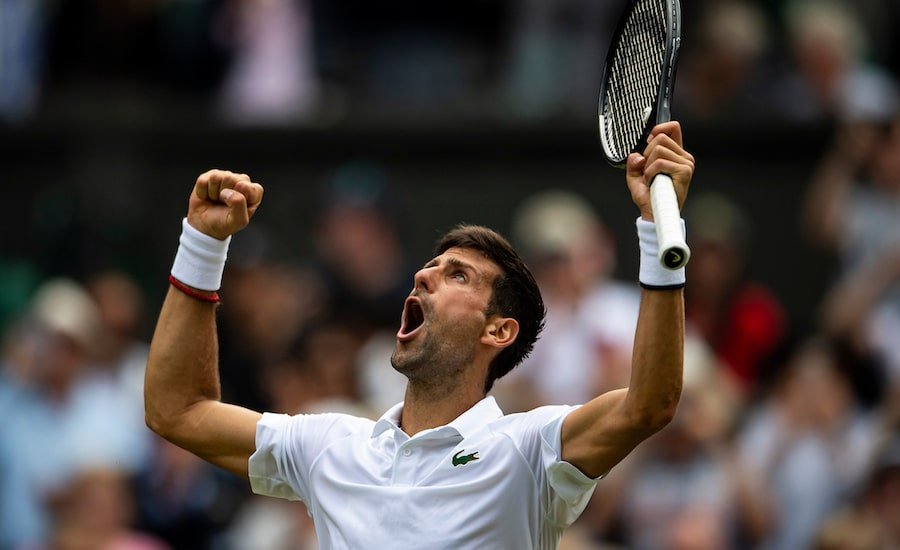 Perfection! Novak Djokovic triumph highlights utter dominance of Big 3
Novak Djokovic raised another trophy in Paris last week which he achieved without dropping a set in any of his matches
Novak Djokovic has extended the incredible record of the Big 3's ability to win tournaments without dropping a single set in any match.
The Big 3 of Roger Federer, Rafa Nadal and Novak Djokovic have now won an unbelievable 65 official ATP tournaments between them without losing a set in any match.
Currently, Nadal leads this list of perfection with 26 tournament wins without losing a set but Federer and Djokovic are close behind on 21 and 18 wins respectively. Their nearest challenger is Andy Murray on 7 tournament wins without dropping a set.
Active player tournament wins without losing a set
26 ?? Rafa Nadal
21 ?? Roger Federer
18 ?? Novak Djokovic
7 ?? Andy Murray
6 ?? Juan Martín del Potro
4 ?? Marin Cilic
4 ?? Milos Raonic
4 ?? Dominic Thiem
4 ?? Daniil Medvedev
The significance of winning a tournament without losing a set can't be underestimated as it highlights the gap in quality between the winner and the rest of the field. Nadal is traditionally dominant on clay, more so than any other player, which accounts for his 26 wins. The clay court surface is so different to all other courts played on in tennis that when someone like Nadal is so dominant which such a perfect game for that surface it enables him to win a lot of matches very easily.
Look ahead to the rest of the tennis year with our guides to every tournament on the ATP Tour and WTA Tour. Can't visit the tournaments you love? Read our guide on how to watch all the ATP Tour matches on TV. For more news, explore Tennishead magazine here or subscribe to our free email newsletter here.