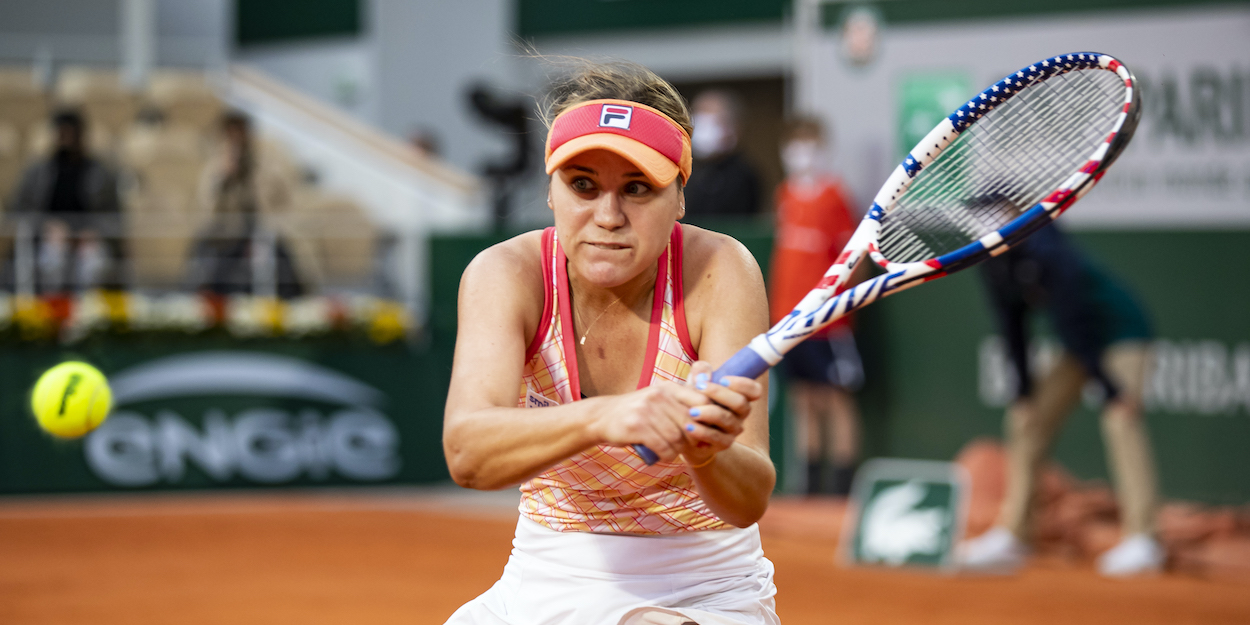 'People now respect me' says Sofia Kenin ahead of Roland Garros final against Iga Swiatek
Reigning Australian Open champion Sofia Kenin has said that she has earned respect following her first Grand Slam victory and admits she will use her experience of a Grand Slam final to her advantage at Roland Garros. 
Sofia Kenin will face off against first-time major finalist Iga Swiatek in Saturday's final, with the American looking to win her second Grand Slam of the year, whilst Swiatek bids to cap an inspired run, having overcome the fourth round barrier of a major for the first time.
Despite meeting for the first time on tour, the players did meet in the juniors on the clay surface in 2016, where Swiatek came out on top 6-4 7-5.
"Definitely I can say I was not as comfortable on clay as I am now, as I started to feel last year… Of course, we're both different players now", said the 21-year-old American.
"Like I said, she's [Swiatek] playing really well. She's had some great wins. I'm sure she has a lot of confidence and is super excited for the final. I'm hoping that with my experience from Melbourne, it will help me for Saturday's final."
Despite her straight-sets victory over No 1 seed Simona Halep in the fourth round and her perfect set record at Roland Garros this year, World No 54 Iga Swiatek has attempted to lift her label of tournament favourite ahead of Saturday's final.
"I'm going to be, like, an underdog, if you could say something about that, to the finalist [Kenin]. Yeah, it's going to be a tough match", said the 19-year-old Pole.
"It's going to be different in a final because I'm going to play much more experienced players. I will need to be on a different level, the higher level, even though I'm winning easily right now… Usually I'm that kind of player who is playing better under pressure. If I'm not going to choke up, I think everything will be fine."