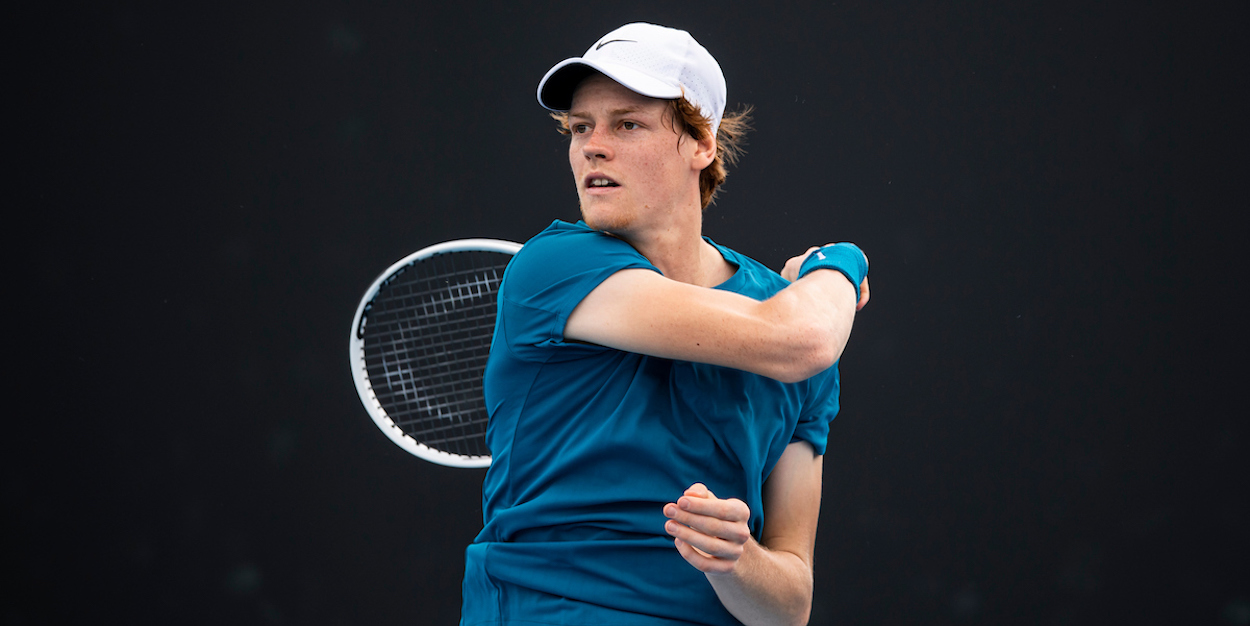 'People expect me to win Grand Slams, but it doesn't worry me,' says Jannik Sinner
Jannik Sinner says he is aware of the expectation that will follow his career but he is happy to accept it.
The 19-year-old is widely regarded as the best young player in the men's game, with him already breaking into the top 35 in the world.
Analysts and commentators seem to be lining up to tip Sinner to win multiple Grand Slams, with Toni Nadal among his many admirers.
However, he says he his happy to carry that weight of expectation on his shoulders.
"Everyone expects me to win a Grand Slam but it doesn't worry me," Sinner told Tennis Italiano.
"I'm still 19, the road is long and the biggest pressure I feel is what I put on myself. Before you can win big tournaments, you have to lose big games.
"It hurts you but it helps to grow. As against [Denis] Shapovalov at the Australian Open, I had a hard time accepting it but I talked to my team.
"Our job is to win, but when you are young, it is also important to lose. I need another two or three years to understand things better on and off the court.
"I want to stay relaxed because the goal is to play for another 20 years. I started at 18 and therefore I want to play up to 38."