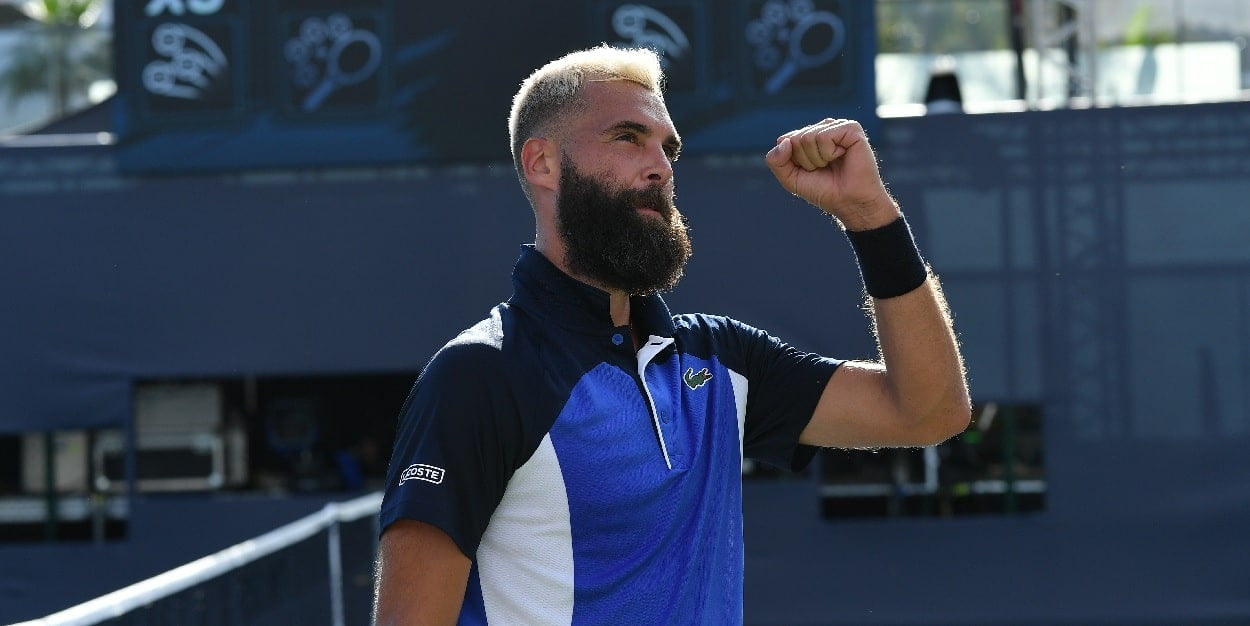 Paire edges past Brown in absorbing UTS day two clash
Day two of the Ultimate Tennis Showdown from the Mouratoglou Academy in the South of France saw Dustin "The Artist" Brown take on Benoit "The Rebel" Paire in a match between two volatile performers both seeking a first win after disappointing losses on day one. In a close fought encounter, the Frenchman prevailed, coming from behind to claim the victory by three quarters to one.
As has been a frequent occurrence so far, both men picked the 'Steal Serve' and 'x3 Winner' UTS Cards to play during the match. Paire made the first use of these, cashing in his 'x3 Winner' card at 3-3 in the opening quarter. As was the case on day one, he could not capitalise, and after a wild volley it looked as if his frustration may get the better of him. At 4-4, Brown played his own 'x3 Winner' card, and in stark contrast to his opponent he hit an ace and then volley winner to immediately move up 10-4.
14-6 down, Paire's coach called a time-out and Paire was open about how deflating it was to have found himself six points so rapidly. His coach insisted that all was not lost and this appeared to have a positive effect as Paire clawed his way back to just 15-13 down, at which point Brown chose to 'Steal Serve' in spite of having lost his previous four service points. Paire won a fifth successive point against serve but then over hit on the next point when he had the chance to move level.
Paire was 18-15 down with less than a minute to play. Brown served quickly when he could have worn the clock down further and Paire was able to take the point and then made two quickfire serves of his own to level at 18-18 and force sudden death. Brown, unfazed from having let his lead slip, hit a huge serve and then a delicate volley winner off the return to snatch the first quarter 19-18.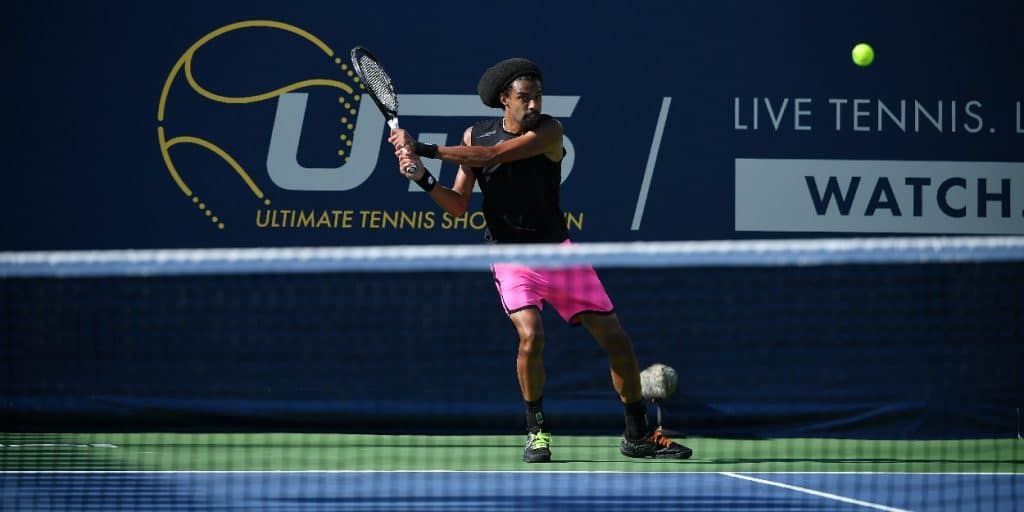 During the brief interview with the commentary team between quarters, Paire confidently stated that he thought the second quarter would go his way after the tight opener. Early signs suggested that this could well be the case as he hit a dropshot winner from the back of the court to move up 2-0 and in spite of failing once more to make his 'x3 Winner' card count, he was soon up 15-7 as Brown too let his 'x3 Winner' card go to waste. The German took a well-timed coaching time-out and much like Paire in the previous quarter he came back onto court rejuvenated and fought back to 15-11 before a fortuitous net cord made it 15-12. The quarter stayed tight as the clock ran down but Paire just about held onto his lead to win it 17-14 and level then match at a quarter apiece.
The start of the third saw Brown again take the ascendancy as he raced to a 6-2 lead, at which point he tried to replicate his '3 Winner' success from the first quarter but to no avail. Paire was able to level things up at 8-8 but Brown edged ahead once more to 12-10, when Paire's coach called another time-out with 2:37 left on the clock. After being fed some positive energy, "The Rebel" came back out to level the score at 12-12 and then used 'Steal Serve' to forge ahead 14-12. Brown refused to give up and won his next two service points to level things yet again, this time at 14-14and with less than a minute left to play, Paire played his 'x3 Winner' card and for the first time in 11 attempts over the course of the tournament he came good, hit an ace and moved up 17-14. With no time for Brown to retaliate the quarter ended 18-15 to the Frenchman.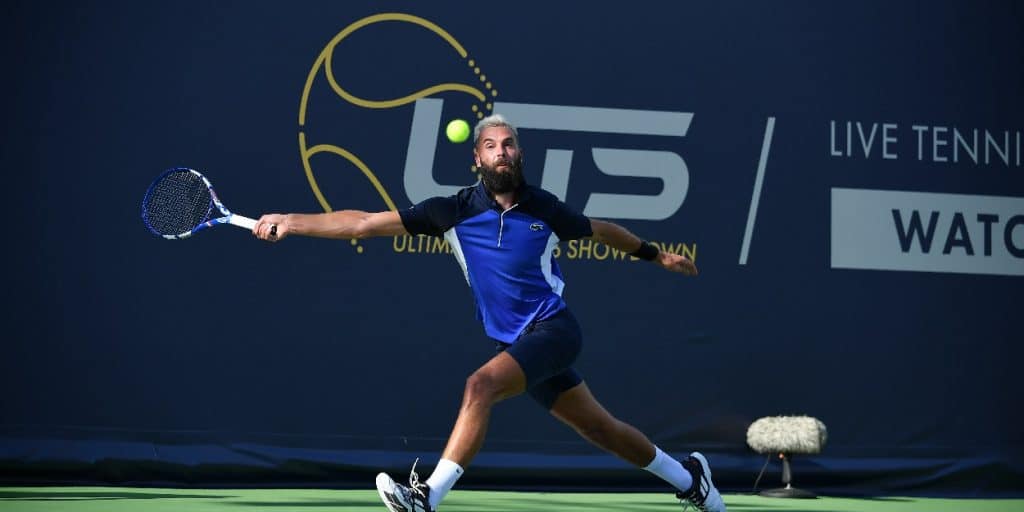 In the fourth quarter, Paire took an early lead and never let it slip. He was up 6-2 early on and the score was 10-4 at the halfway point with Brown having failed to convert on his 'x3 Winner' card. Leading 12-4, Paire hit two consecutive aces to build a ten-point cushion, and it could have been more if he had used his own 'x3 Winner' card. He eventually brought it into play at 18-10 and hit a second serve ace to move up 21-10 before following that up with an inconsequential double fault. The final score was 18-19 17-14 18-15 21-12 to Paire, giving him a 1-1 win-loss record so far and consigning Brown to an unenviable 0-2. Both players hit 15 unforced errors throughout the match but the difference came from Paire's 32 winners compared to his opponent's 21.
Earlier in the day, Elliot Benchetrit snuck past Lucas Pouille in sudden death, and Brown v Paire was followed by Goffin v Berrettini, which the young Italian won after taking an unassailable three quarter lead. The evening session will feature Lopez v Popyrin (20:00 BST) and Tsitsipas v Gasquet (21:15 BST).