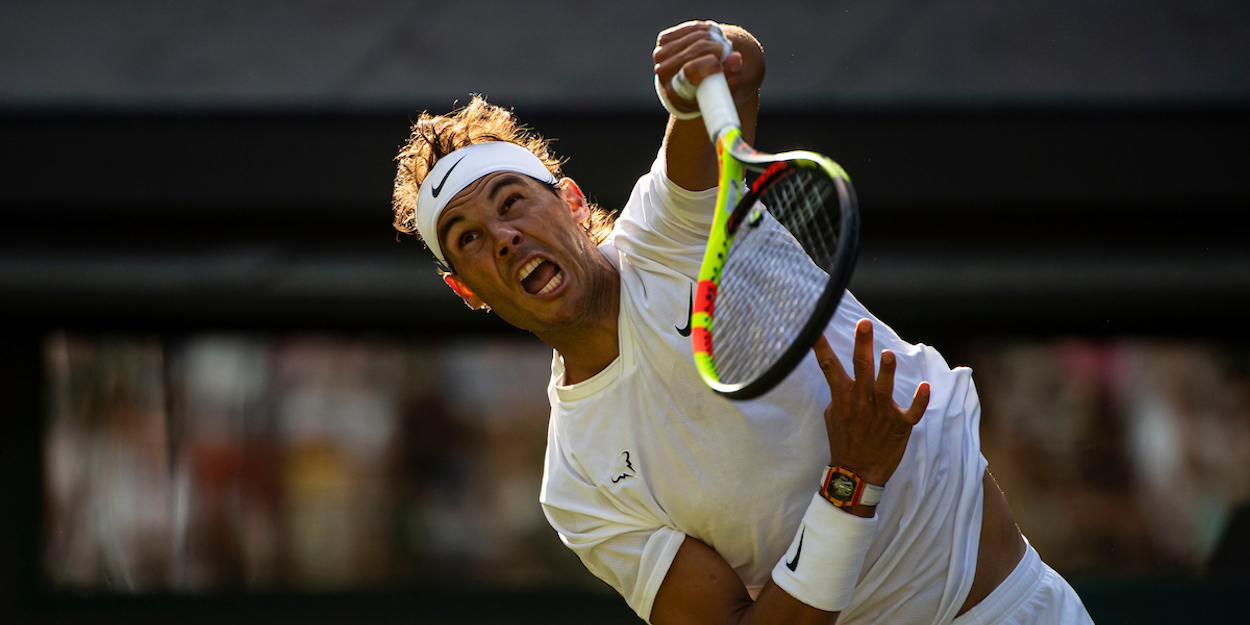 Opinion: Umpires have more control than you realise, and some of it seems unfair
Recovering physically and mentally after a particularly strenuous point so that you are ready for the next point is a hugely important aspect of professional tennis, so the time you have available to do this really matters. It can be the difference between winning and losing at a tournament like Wimbledon, which is why we need more consistency from umpires, says Tennishead owner, Tim Farthing
Picture the scene. You are Rafa Nadal's opponent in the first round of Wimbledon and you are playing really well. In fact, you've got him under serious pressure in the opening set. You are leading 4-3 on Rafa's serve. It's 30-all and you've just played a mammoth point in which you've managed to push Rafa all over the grass and you've won the point to bring you to 30-40 up and your first break point opportunity of the match. If you win this point you'd be leading 5-3 on your own serve.
But then something strange happens. The crowd are still going wild cheering your superb play from the previous point as Rafa is trying to recover himself both physically and mentally to prepare for the next point, but the umpire is waiting an eternity to call the score out. This in turn means the 25 second shot clock hasn't even started yet.
You want to get on with it because you know you hurt Nadal in the previous point and you want to start the next point right away before he can get his breath back. Finally, after a good 10 seconds of invaluable extra recovery time, the umpire calls the score and the 25 second shot clock starts. Rafa does what Rafa does and serves an ace just as the clock ticks down to zero. Chance gone…
Let's be clear. I didn't witness this exact situation but, from my seat on Centre Court, I did witness the variation in time it takes the umpire to call the score and start the shot clock, and I can confirm what I witnessed which was umpires waiting longer to call the score after certain players had played long points.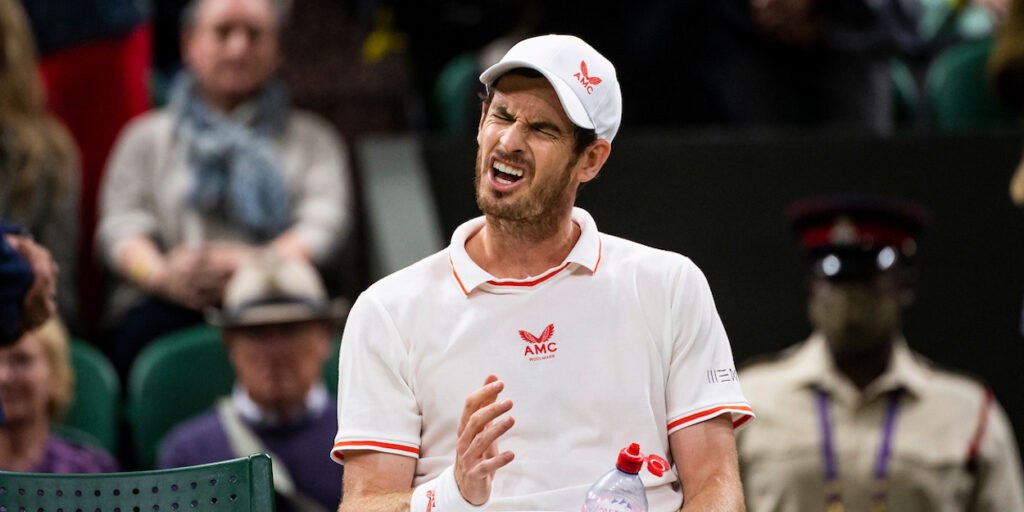 In Novak Djokovic's press conference after his second round victory at Wimbledon he was asked about the time he has between points and games and he made an interesting observation that the 25 second shot clock at Roland Garros would start automatically after the previous point finished. At Wimbledon that's not the case, with the umpire manually starting the shot clock.
"I think at Roland Garros, I don't know if it's here, but I remember in Roland Garros the system was automatic. So it just starts counting down the time, the clock, as soon as the last shot was made in the previous game."
So why is this rule not consistent across all tournaments? And why, at some tournaments, is the implementation of such an important rule left up to the interpretation of the human umpires rather than an automated electronic system?
You may be reading this thinking that we are only talking about a few seconds, and that it doesn't really make that much difference. Well, anyone who has played a competitive tennis match of any level, be it club, team or professional, will be able to understand just how important the time you take to recover between points actually is.
Firstly you've got to get your breath back so that when you start the next point you aren't out of breath. Imagine being asked to run the fastest 100m race of your life then being asked to do it again before you'd even recovered from the previous race?
Then you need to time to think about what just happened and how you are going to play the next point. Strategy is everything in tennis and players don't have coaches who can give them advice before every point (yet.. But that's a whole different article!) which means they have to work out their plans for themselves, all whilst they are trying to get their breath back.
Finally you need to prepare and go through your routine. Tennis is difficult which is why players have routines so that they can replicate the technique they learned on the practise court and perform to their best.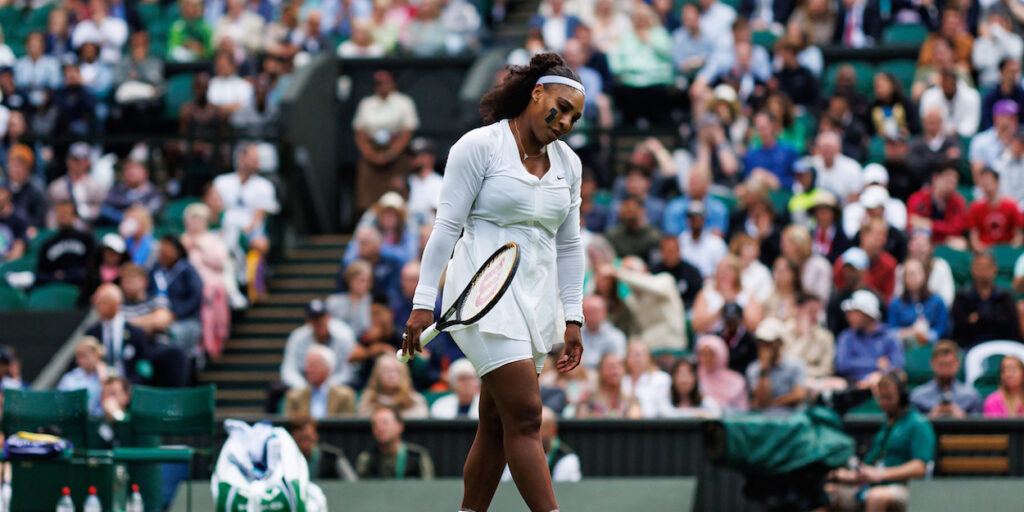 So if some players are being given upwards of 10 seconds longer at certain crucial moments then this equates to a huge advantage over others.
When the rule was first implemented it was met with encouraging positivity from many of the players. Andy Murray said when it was introduced, "It was one of those things in tennis that is so stupid, that the players were sort of expected to be counting to 25 (seconds) in their heads, not having a clock on the court, and then getting warned — how were you supposed to know how much time you were actually taking?"
And John Isner, who knocked Murray out of Wimbledon this year, welcomed the clock as an indicator of when to rush and when to relax. "It can keep you in check, and I actually think it can slow you down," Isner said. "If you know you have 15, 16 seconds left, you can take your time."
However, what would those players think if they realised the huge difference in implementation of the rule at certain times and for certain players?
Here's the simple answer. Automate the shot clock in the same way for every professional tournament. It would take the pressure off the umpires so that they can concentrate on other things, it would provide 100% equality between all players and it would speed up tennis. Job done.
🎾 Free >> Join our legendary newsletter
🎾 Join >> Receive $700/£600 of tennis gear from the Tennishead CLUB
🎾 Social >> Facebook, Twitter, Instagram & YouTube
🎾 Read >> World's best tennis magazine
🎾 Watch >> How to enjoy ATP/WTA/Slam tennis on TV
🎾 Shop >> Lowest price tennis gear from our trusted partner