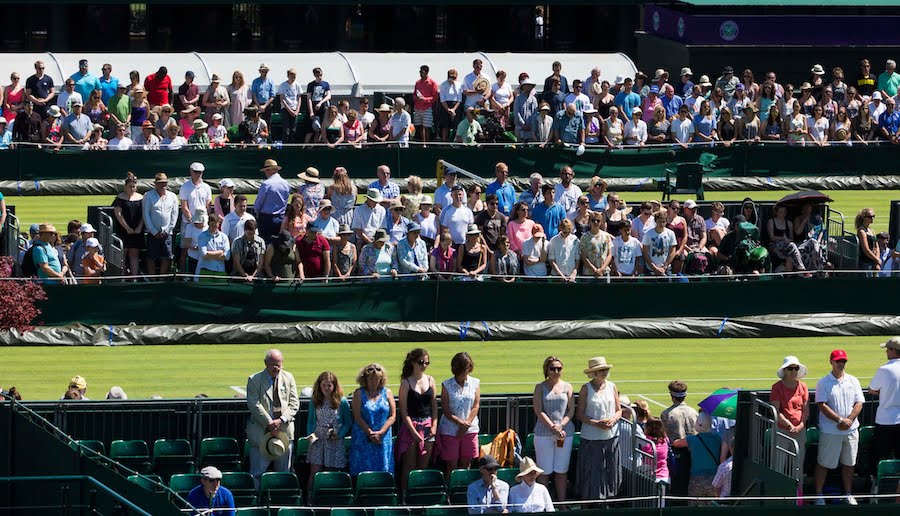 Opinion: Tennis is at risk of destroying it's goodwill and must adopt one tennis ranking system
What's the problem if we have 10,000 players with a world tennis ranking?
Confused? Don't worry, even those in tennis are scratching their heads. How can one sport have so many different tennis ranking systems and expect the public to understand?
There are the ATP and WTA official world rankings, the Race to London/Shenzhen and the ITF World Tennis Ranking (WTR).
The latter, which was introduced this year, is a separate ranking system for the new development tour. It is based on results in Futures and, for the women, in Challengers as well.
The majority of these are $15,000 and $25,000 tournaments for the men and can go up to $100,000 for the women (the figure refers to the total prize money fund for the tournament). Players gain points for WTR but also a few ATP/WTA points at $25,000 level and above. For the men this amounts to little more than a token gesture and is hardly worth having. It is a bit better for the women.
Most players outside the top 150 in the world on the ATP/WTA ranking – which is the true mark of where your career sits – will now have a World Tennis Ranking (WTR) as well. However, a player could be ranked 350 on the ATP/WTA list – and would have to be a very accomplished player to be ranked that high – yet sit at 1,000 or even lower (or indeed have no ranking at all) on the development tour.
At this ranking he/she may not get into Challenger tournaments and may have to start again on the development tour. While you build your WTR to gain access to Challengers again – you need to be top 30 or better to get in and it will take you about six to nine months of doing well in Futures tournaments to achieve this – your ATP/WTA ranking will drop through the floor, forcing you to begin building your ATP/WTA ranking again.
So why were these changes made? It was partly because the ATP and WTA wanted to distance themselves from the betting arrangement the ITF has with a major digital sponsor which supplies betting companies with data and live-scoring.
The tours also wanted to enhance the earnings of the top 300 players and to shrink the number of players who could call themselves pros. The target number was 750 and the reality is fewer than 700. There has been a massive drop-off in ranking points earned by players between 330 and 400, which means that essentially fewer than 350 players can consistently play on the ATP and WTA tours.
This all raises many questions. Firstly, what business wants to shrink its market? Secondly, what business wants to create confusion and a marketing nightmare in which its workforce below elite level are deeply affected and will speak only badly of their current experience?
Thirdly, why would the governing bodies of tennis conspire to quash dreams? Tennis is difficult enough without feeling like you have to make it twice – firstly with your WTR and then with your ATP or WTA ranking. Many players will quit the journey this year, which will affect academies, coaches and sales of equipment.
The biggest issue for me is the destruction of goodwill. Young players who have a poor experience of the tennis tour will be parents one day and will have a strong incentive to steer their kids into a different sport. We know that family plays a huge part in introducing kids to their sport by observation and opportunity. Why risk this loss in a sport that already has a high skill and cost barrier to entry?
I challenge the notion that earnings for players outside the top 200 have improved. Meanwhile for anyone ranked below 300 earnings are being eroded further by increased entry fees and costs in travelling to tournaments.
Since the start of this year substantial changes have already been made to address the fall in playing opportunities, which I applaud. However, this is also an admission of serious failure. I wonder how long change would have taken if Toni Nadal had not made his opinions known?
At the time of writing there are strong rumours that the dual ranking system will be dropped. The earlier the better in my opinion – and it would not be difficult to correct this mistake relatively quickly.
Who cares if there are 10,000 ranked players? Only the individual players with a low ranking and those that support them in their quest to climb higher are truly interested. Tennis is a sport of recognised superstars and then a swift drop-o in fan recognition.
Why does it bother the ATP or WTA if 10,000 players are ranked and attempting to become high-level pros and in the process might label themselves as pro players? Who does it harm? Everyone appreciates that players ranked at 500 or lower are not making a good living, but they are attempting to improve so that they can make a go of a professional career. Surely the bigger the number the healthier the sport?
I have heard all the arguments, pros (few) and cons (many) and cannot make a sound case for keeping this system. I'm sure some valuable data has been collected and the sport can learn from this failure, but surely they have to change back to one ranking system.
The top juniors who play through the lower levels of pro tennis are never affected by poor rules and regulations because their talent overcomes any obstacles, but the world is not purely about their journey. It is the responsibility of the sport to nurture anyone who is willingly investing their time and money into playing. Indeed, tennis should be grateful that any person chooses the sport at any level. Surely a great business will do everything possible to make the experience as magical as it can and help as many players to make a living as possible?
The Grand Slams, ATP, WTA and ITF need to sit down together and share a collective vision for the sport. I would like to see a slowing-down of the prize fund increases every year in the Grand Slams and the biggest ATP and WTA events, with the money going instead into a fund to support Challenger tournaments and Challenger prize money through a fund-matching scheme. This would allow the successful Challengers to become much bigger, while new tournaments would have to find only half the sponsorship of the lowest-level Challengers.
Tennis deserves great leadership. There have been some fantastic changes and innovations over the years and some brilliant pioneers, but the different governing bodies, with all their vested interests, have failed to forge a collective vision that benefits everyone.
About the author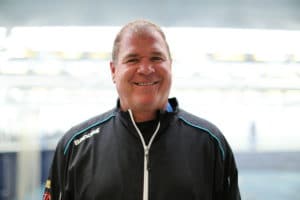 David has more than 25 years experience coaching pros to career-high rankings, many of whom have represented their countries in the Davis Cup and Olympics. David, who became an official ATP coach in 2014, regularly contributes to the UK's tennis media, including BBC Radio 5 Live, The Times newspaper and Sky Sports. In 2014, he released a psychology and coaching book – 'Locker Room Power: Building an Athlete's Mind' which you can read here
Look ahead to the rest of 2019 with our guides to every tournament on the ATP Tour and the WTA Tour. If you can't visit the tournaments you love then do the next best thing and read our guide on how to watch all the ATP Tour matches on television in 2019. To read more amazing articles like this you can explore Tennishead magazine here or you can subscribe for free to our email newsletter here