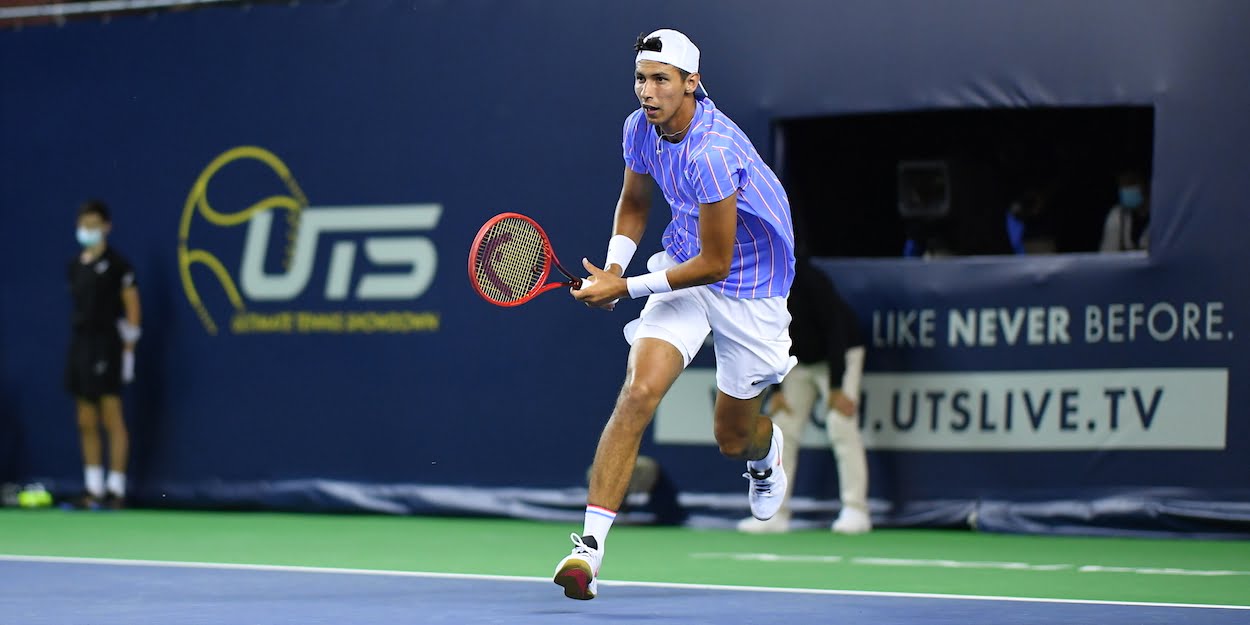 Opinion exclusive from Patrick Mouratoglou: "When you enter a tournament you must believe you can win it"
Playing in the biggest events gives you great experience but nothing beats the confidence derived from winning matches says Serena Williams' long time coach, Patrick Mouratoglou
Even if you have been a very successful junior, establishing yourself in the professional game is not always easy. When you're trying to break into the world's top 100 you can face a tricky choice: do you focus on Challenger events, which offer you a greater chance of winning matches, or do you attempt the more difficult task of reaching the main draws of bigger tournaments by going through qualifying?
I believe what is most important is to have a good balance. You want to play in the biggest tournaments against the best players because that gives you great experience, but on the other hand you also need to win matches. Nothing can replace the confidence you can derive from winning matches and tournaments, even if they're at a lower level.
If you're entering bigger tournaments and regularly losing first or second time out, that can drain your confidence. It can also mean that you're not getting enough experience playing matches. When you're young, you can learn so much from playing matches. I don't want to see players from my academy practising 80 per cent of the time and playing matches only 20 per cent of the time. I think a 70-30 or 60-40 split is much healthier.
For me the basic rule should be that you enter a tournament only if you think you have a chance of winning it. I respect anyone who has a different opinion to that, but I firmly believe that it's wrong to go into a tournament thinking that you have no chance of winning it. In my view the only exception would be the Grand Slam tournaments: if your ranking is high enough to get you into the main draw then of course you have to play them because they are the most important events in our sport.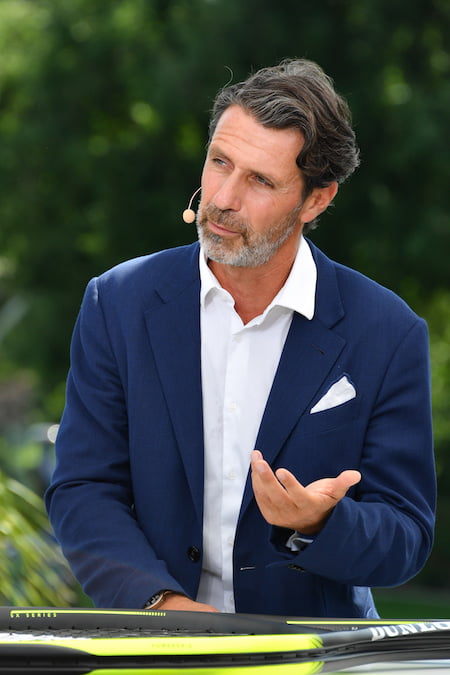 Alexei Popyrin, who has been at my Mouratoglou academy for three years now, was an excellent junior. Shortly after joining us he won the boys' title at Roland Garros. I remember his impressive victory in the final against a very good opponent, Nicola Kuhn. After dropping his serve at 4-4 in the first set, Alexei reacted superbly as he started to hit winners from every position on the court. He went on to win in straight sets.
Now aged 20, Alexei broke into the world's top 100 last summer. He concentrated on Challengers in 2018 but for most of last year he focused on the main tour. He began 2019 in great style by reaching the third round at the Australian Open before losing in five sets to Lucas Pouille, who went on to make the semi-finals. Alexei went on to qualify at 11 tournaments through the year, including Wimbledon, Indian Wells, Monte Carlo, Acapulco, Tokyo and Basel. He also won at least one match at all four Grand Slam events.
I like Alexei's game. He's similar to Stefanos Tsitsipas (who has been practising at the Mouratoglou Academy since he was 16) in that he's an all-court player who often comes to the net to finish off points. He's a strong hitter from the baseline, but he's not afraid to come to the net and volleys well.  I think that's important. If you don't push yourself to come forward and finish off points when you're young, you won't develop your game at the net and you'll get scared about coming in. The net can be a scary place when you're not used to going there.
Alexei is a bit different physically in that he's very thin, though he's also tall. Because of his shape you might think he would not have that much power, but he's very explosive and has a particularly big serve and forehand. He has so much easy power.
He needs to trust himself and believe in himself more, but I think that is slowly coming. He made a very good start to this year by again reaching the third round of the Australian Open, where he knew he had a lot of ranking points to defend. Playing big matches in big stadiums in front of his home crowd will have helped his self-belief. It will have made him realise that he can handle situations like that.
Shortly after Melbourne, Alexei parted company with his coach, Philipp Wagner. He had been playing really well until that moment, but his subsequent results were not as good. It's something you often see when young players split with their coaches. They need good direction and you don't want them to be without a coach for too long.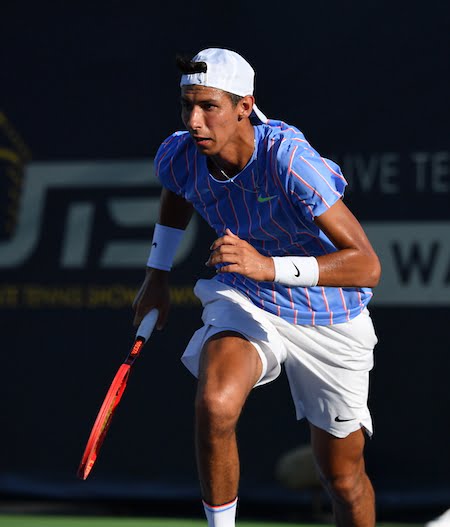 Parting company with a coach is a big decision for any player, but especially if you're young. It can be one of the most difficult things you have to do: facing an adult you know well, with whom you've spent a lot of time and shared a lot of experiences, and telling them face-to-face that you want to stop, without knowing what their reaction will be. It's no surprise that a lot of young players struggle with that scenario. Some choose to avoid it by delivering the message by text or by asking their agent to do it. That's not a good outcome: it's a much better sign when the player has the guts to do it in person.
Jason Tseng, who will turn 19 in August, is another great prospect who has made his mark at the Mouratoglou Academy. A fantastic junior, he won back-to-back boys' titles at Roland Garros and Wimbledon in 2018 and was world junior No 1. However, he is a good example of a player who has needed more time to establish himself as a professional. He started quite early, playing in his first Challenger two years ago, and broke into the world's top 300 at the start of this year.
While Jason has an excellent game in all other respects, his serve was not quite good enough as he made his first steps as a professional. When you get to the pros you realise how important it is to have, at the very least, a decent serve; and if you have a great serve it's a formidable asset. Jason was getting broken a lot in his early tournaments, which put great pressure on him to break his opponents' serves. In the past I think it was possible for young players to make the transition into the professional game despite having an obvious weakness, but it's very difficult to do that today.
However, I still believe that Jason is going to become a very good player.  He is working on his serve and has many fine qualities. He's a great fighter and an extremely hard worker at the Mouratoglou Academy. He's really quick, his backhand is solid, his forehand is very aggressive and he returns serve superbly.
Physically Jason is not the biggest of guys, but I don't think that needs to be a problem. Although tall players like Tsitsipas and Daniil Medvedev have become more and more common in the modern game, look at what the likes of Kei Nishikori and David Goffin have achieved in recent years. While Jason's lack of height does not help him with his serve, he has plenty else going for him.  Like Nishikori and Goffin, he is exceptionally quick – which is partly down to the fact that he is comparatively small. One of the great things about tennis is that you can be successful if you know how to make best advantage of the qualities you have, no matter what size you are.
Patrick Mouratoglou is the coach of Serena Williams and founder and president of the Mouratoglou Tennis Academy in the south of France