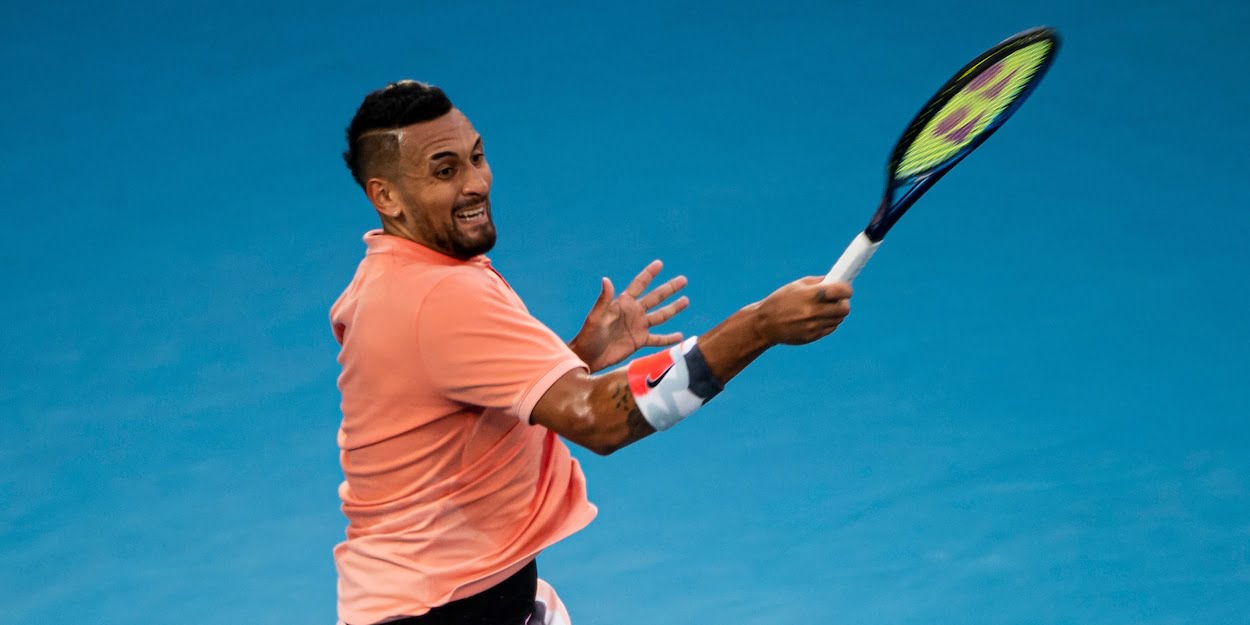 ONES TO WATCH: Nick Kyrgios – Can his new attitude lead to great things in 2020?
In the latest of a mini-series detailing the players with something to prove in 2020, Toby Oliver asks whether Nick Kyrgios has finally found the maturity to match his talent.
There was something a bit different about Nick Kyrgios at the Australian Open this year. The usually unpredictable Australian looked to be taking things much more seriously and looked to be enjoying the competition.
In 2019, Kyrgios looked like he didn't want to compete. It was a year full of controversy for the 24-year-old. He was banned and fined following a string of incidents. However, he seems to have put his frustrations behind him and so far this year. Kyrgios reminded us that, at his best, he can beat anyone.
He started 2020 at the ATP Cup. Throughout his career, Kyrgios has always enjoyed playing in a team more than playing individually. This has been shown at the Laver Cup where his commitment is excellent. It was the same at the ATP Cup where he won three out of his four matches, including an great win over Greek star Stefanos Tsitsipas.
Kyrgios also took a lead role in pledging money to help tackle the recent wild fires in Australia. He pledged to donate $200 for every ace he hit during the Australian summer which prompted many other players to do the same. He also helped with a charity exhibition match before the Australian Open which also raised money for the bush fire cause. This may have provided Kyrgios with the extra motivation he needed to perform well.
At the Australian Open, Kyrgios easily navigated the first two rounds before his epic match with Karen Khachanov. The longest match of his career, Kyrgios was able to come through a match lasting nearly four and a half hours in a fifth set tiebreak. Many analysts praised Kyrgios for his attitude during the match, as he had led by two sets to love and had match points before the fifth set.
In the fourth round, he lost a close, four-set match to Rafael Nadal, but he certainly gave the then world number one a seriously tough challenge. Hopefully, Kyrgios will be able to continue his new attitude for the rest of the year and not get distracted by things that don't matter.
Should he be able to do that, and stay fit enough to do that, Kyrgios will surely break the top ten by the end of the year. As ever with him, though, that is an enormous 'if'.