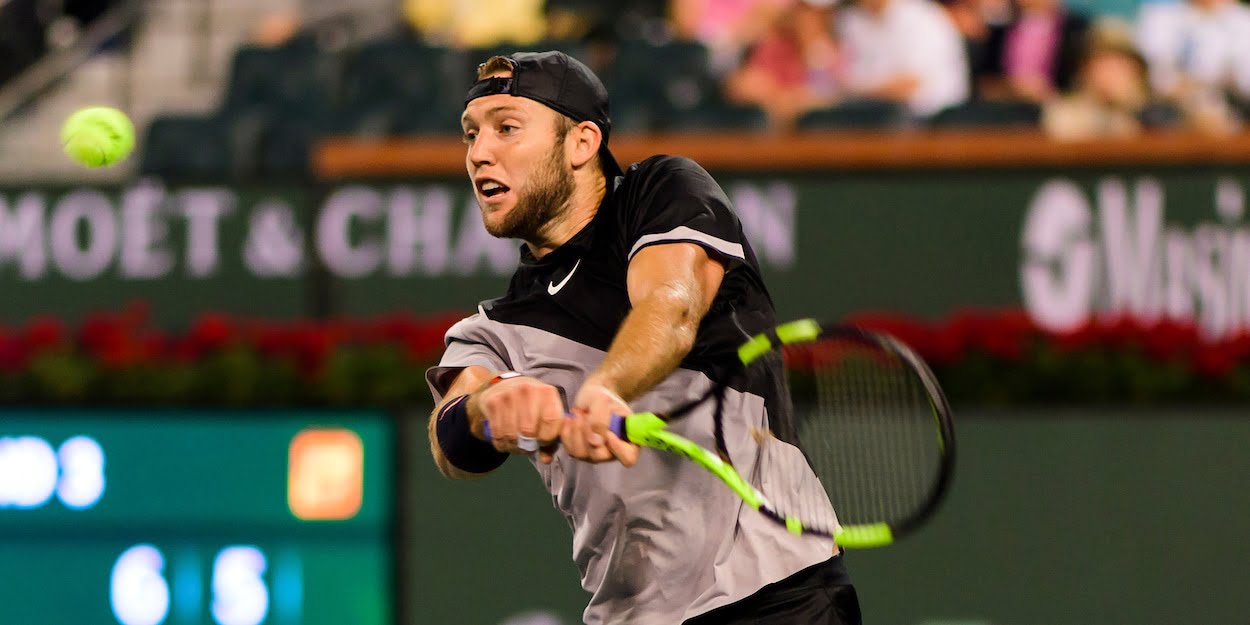 ONES TO WATCH: Jack Sock – Will we ever see the best of him again?
In the latest of a mini-series detailing the players with something to prove in 2020, Toby Oliver profiles US fallen star Jack Sock, and wonders if he'll ever regain his best tennis again.
It was only two years ago that Jack Sock was a top ten player. Since then he has been plagued by injuries and has only won one singles match in the last year. The American has had more success in doubles, winning three Grand Slams.
Sock recently played in his first singles match since October 2019, at the New York Open where he received a wild card because he currently has no singles rankings. He lost to fellow American Marcos Giron in straight sets in just 76 minutes.
Sock's singles record in recent years makes for grim reading. In 2019, he only one won match, which happened to be at the Laver Cup against Fabio Fognini. His toughest opponent by far, clearly the team format suits Sock very well.
He attempted a comeback on the American Challenger Tour circuit, but couldn't get a win. He lost to three players ranked outside the world's top 300, retiring in two of those matches.
These results would have been unthinkable for Sock who, at the end of 2017, was ranked eight in the world in singles and had qualified for the ATP Finals. It was after this that his struggles in singles first began, with his record in 2018 at nine wins and 22 losses.
Despite Sock's singles woes, his form in doubles, when fit, has been excellent. In 2018, he had a remarkable year on the doubles circuit, winning Wimbledon, the US Open and the ATP Tour Finals with Mike Bryan. Sock's doubles ranking peaked at number two in the world.
Sock, clearly, is lacking confidence with his singles game, although he is still one of the best doubles players in the world. His net play is elite, he has a great serve, and one of the best forehands in the game.
If he can stay fit and continue to win doubles matches, hopefully he will be able to rediscover his singles form and break back into the top ten.