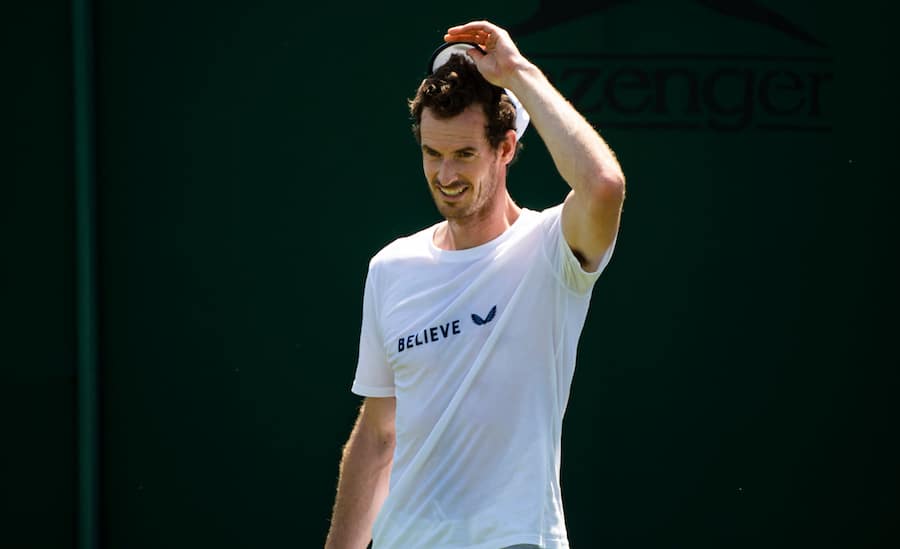 "One of the best I've seen" Key reasons behind Andy Murray resurgence identified by former coach
Andy Murray has been improving week by week since returning from injury culminating in a win at the Antwerp tournament and now his former coach Mark Petchey has identified the two reasons he believes are behind Murray's strong form
Andy Murray is hitting the ball 7mph faster on his backhand side and his ball toss on his serve is the best it's been for some time. Those two factors helped Murray triumph over Stan Wawrinka in the ATP tournament final in Belgium last weekend according to Mark Petchey, a renowned tennis statistics expert and former coach t Murray himself
Petchey often commentates on televised tennis and is known for a love of analytics and statistics to explain a players performance, so it's no surprise that he's the fist to highlight an average increase of 7mph for Murray's backhands in Antwerp compared to the week before.
7mph difference in his average backhand speed from Asia to Antwerp was key to find the pace again on that wing plus ball toss in Antwerp was one of the best I have ever seen @Hawkeye_view

— Mark Petchey (@_markpetchey) October 22, 2019
Andy Murray beat Stanislas Wawrinka in a 3 set thriller to claim his first ATP singles title since returning from a lengthy injury break forced on him after his left hip required surgery.
Murray will now lead Great Britain in the Davis Cup hoping to secure the trophy for the second time in his career but GB will face stiff competition from the likes of Novak Djokovic, Rafa Nadal and Daniil Medvedev who are all representing their countries next week in Madrid.
To read every issue ever published of the world's best tennis magazine, tennishead, visit our 'Magazine Archive' and you can buy a copy of the latest issue here.To win incredible tennis prizes for free, enter our latest 'Competitions'. For all the breaking tennis news and exclusive player interviews, visit our 'News' section. For the latest racket, ball, shoe and clothing buyers guides plus video play tests, visit our 'Gear' section