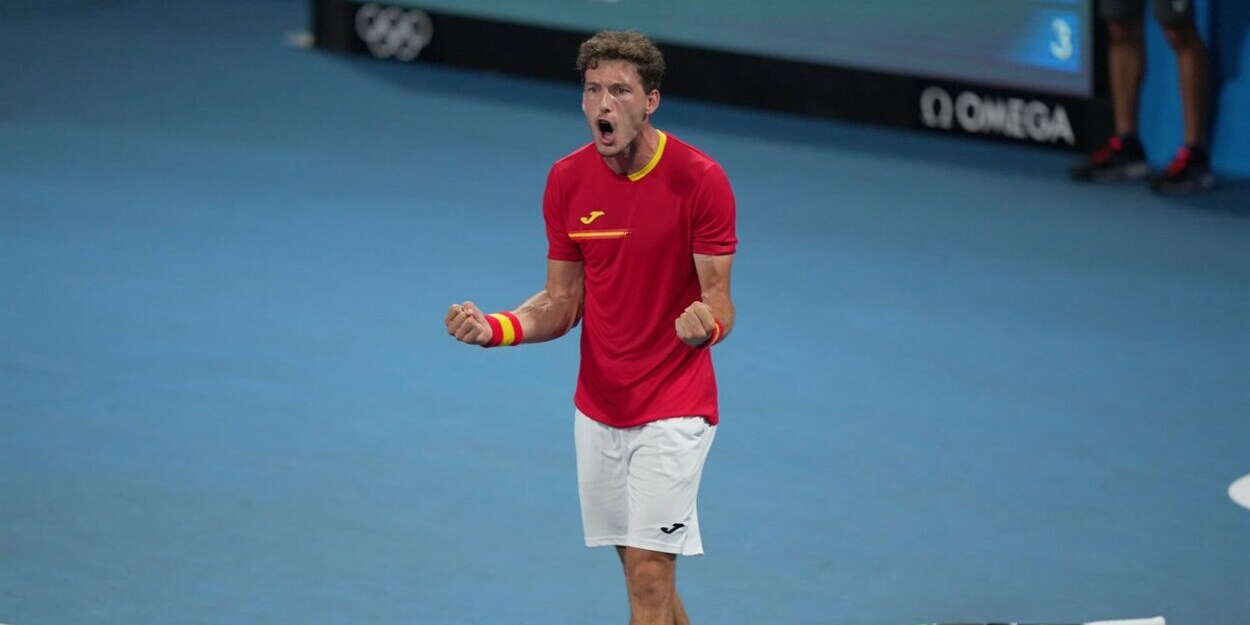 'One of my best matches' – Pablo Carreno Busta on beating Daniil Medvedev
Pablo Carreno Busta reiterated that he came to the Tokyo Olympics to win a medal after downing world number two Daniil Medvedev.
The world number 11 and sixth seed said he "won't relax and will continue this intensity" after he earned arguably the best win of his career.
The Spaniard defeated the 25-year-old Russian 6-2, 7-6 (7-5) in the quarter-finals of the 2020 Games – his best victory by ranking in a completed match.
Carreno Busta will face another Russian – world number 25 Karen Khachanov – in the semi-finals on Friday to fight for a place in the gold medal match.
"This was one of the best matches of my career. Daniil is a top player, he is number two in the world and it's very difficult to play against him. He plays with very high intensity, he plays at a pace that is very difficult to match, but today I managed it," said the 30-year-old in a post-match interview.
"I came here for a medal. There are four of us left and there are only three medals so I need one more win to get it. At the moment things are going very well, the plan is going very well. I won't relax and will continue with this intensity."
Photo credit: Kopatsch/Sato/Sidorjak