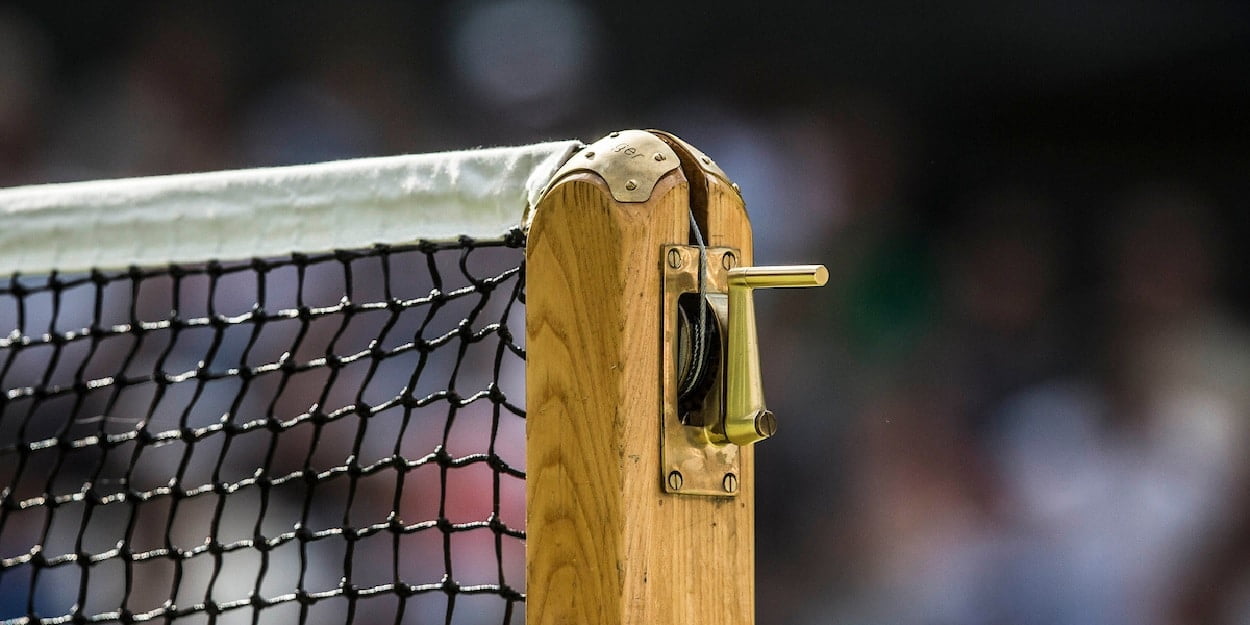 On this day in history… Three-time Wimbledon champion Fred Perry was born
On 18th May 1909, Fred Perry was born in Stockport, England. He would go on to be an eight-time Grand Slam champion and would launch a hugely successful clothing brand that is still active to this day.
Perry, the son of a cotton-spinner, was born in Stockport but moved to Ealing aged 11 when his father became the national secretary for the Co-operative Party. He first played tennis on the public courts near his childhood home but he was also an excellent table tennis player and it was there that he had his first taste of major sporting success. In 1929, Perry was the gold medallist in the men's singles at the World Championships and he had further success in the doubles across 1928 and 1929 as well.
Soon after, however, Perry switched his focus to lawn tennis and he found great success on the amateur circuit. His first major victory came at the US Championships in 1933 and over the following three years he won another seven Grand Slam titles, including three in a row at Wimbledon. He was not a popular figure at the Championships as his background greatly differentiated him from the upper-classes who made up the majority of the players and patrons at the time. In spite of this, he played an integral role in leading Britain to four consecutive Davis Cup victories between 1933-36.
In late 1936, having triumphed that year at Wimbledon, the US Championships and in the Davis Cup, Perry made the decision to turn professional, further dissatisfying Britain's sporting elite. He spent much of the following years touring the world with the American Ellsworth Vines and later Don Budge, and he won the US Pro in 1938 and 1941, whilst finishing also runner-up in the intervening years.
In his personal life, Perry proved to be a prolific ladies' man, and was involved at one time with Marlene Dietrich. As his playing career began to wind down, Perry used his high-profile public status, enhanced by his private life, to launch his own clothing brand. The brand, and most notably its iconic polo shirts, are still popular today.
His status as the first man to ever complete the career Grand Slam means that Perry is still often cited as one of the greats of the amateur era. His play style, due to his beginnings in table tennis, is often described as somewhat unconventional, and Jack Kramer once said that, "screwed up men's tennis in England, although this wasn't his fault. The way he could hit a forehand—snap it off like a ping-pong shot—Perry was a physical freak. Nobody else could be taught to hit a shot that way. But the kids over there copied Perry's style, and it ruined them. Even after Perry faded out of the picture, the coaches there must have kept using him as a model." It would take 76 years for another British male to win a Grand Slam singles title, with Andy Murray winning the US Open in 2012, and then Wimbledon in 2013 and 2016.
In 1975, Fred Perry was inducted into the International Tennis Hall of Fame, and was he first non-American player to be given the honour. In 1984, to mark the 50th anniversary of his first triumph, Wimbledon unveiled a bronze statue of the three-time champion. Perry died in 1995 following a fall in a Melbourne hotel room. He was 85 years old.