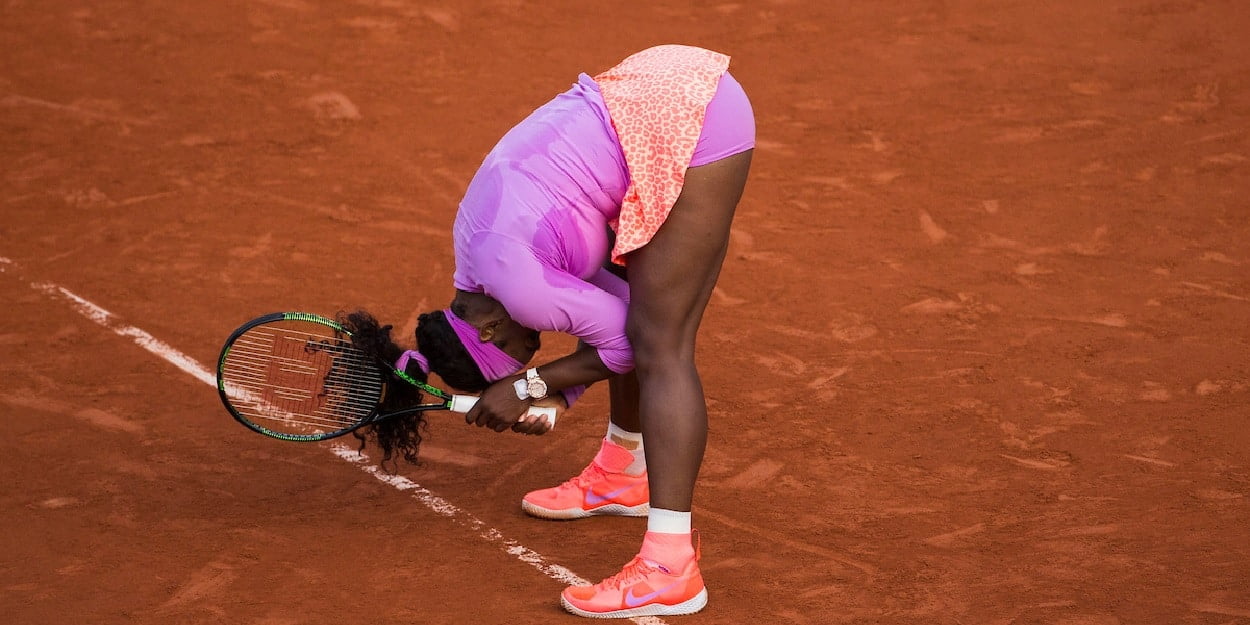 On this day in history… Serena Williams loses for the first (and only) time in a Grand Slam opener
On 29th May 2012, the unheralded Frenchwoman, Virginie Razzano, then ranked 111th in the world, toppled Serena Williams in the first round of the French Open. This was the first time that Williams had ever lost an opening round match at a major and to date it remains the only blemish on her record.
Serena, seeded 5th, entered the tournament as a strong favourite. She had been dominant through the European clay-court swing, winning titles in Charleston and Madrid, picking up two singles wins on clay in the Fed Cup, and reaching the semi-finals in Rome. She led 5-1 in her Rome semi against Li Na but withdrew from the match with a minor back injury to ensure she would be fit for Roland Garros.
**Sorry to interrupt but did you know you can order a FREE COPY of tennishead magazine (worth $15) to be sent direct to your home? Hurry up and click here to order the world's best tennis magazine for free as stocks will run out soon!**
The Rome set back was not expected to hinder Williams against Razzano, and the then 13-time Grand Slam champion got off to a good start taking the first set 6-4. The second set was tight but when Serena held a 5-1 lead in the tie-breaker it looked like the match would soon be over. Razzano, however, surprised everyone and rallied to take six points on the trot to force a decider, but she was still a heavy underdog heading into the third. Serena was 46-0 in first round matches at Grand Slams (Margaret Court retired on 47-0) and there was no real reason to expect that to come to an end now, in spite of the surprising collapse in the second set tie-breaker.
Yet Razzano, perhaps spurred on by the home crowd, held the momentum and went on to win the match 4-6 7-6(5) 6-3. The Frenchwoman's feat has to be repeated as Serena has won her 27 first round matches in major tournaments since then, taking her overall record to 73-1. By comparison, Federer stands on 73-6 (although none of his losses have come since RG '03), Nadal's record is 57-2 (losses at W '13 and AO '16) and Djokovic is very similarly positioned at 58-2 (AO '05 and '06). Amongst non-active players, the most impressive record for consistent deep runs perhaps belongs to Chris Evert who in 56 main draw appearances never lost in the first round and on only four occasions lost before the semi-finals (twice in the quarter-finals and twice in the third round).
For Serena, the loss to Razzano did not prove to be detrimental to her season as a whole. She went on to win Wimbledon, Olympic gold, the US Open, and the WTA Championships. She finished the season with a tour leading seven titles and then in 2013 she avenged her defeat in the best possible way by picking up her second French Open title, 11 years after her first back in 2002.