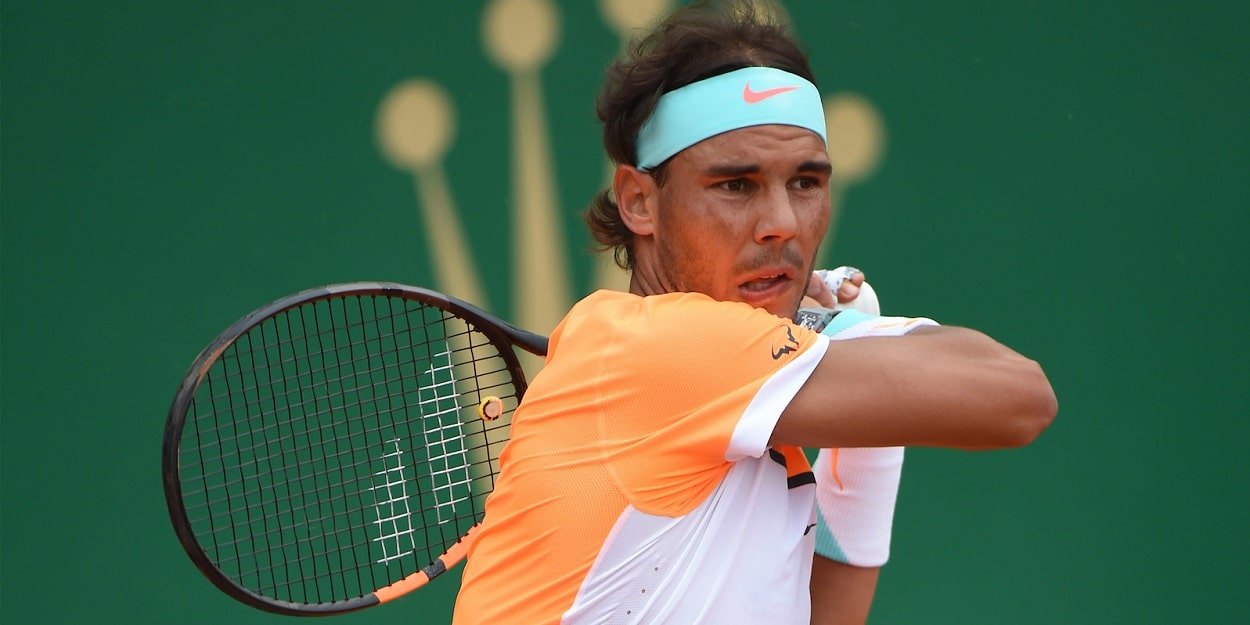 On this day in history… Nadal wins first of 8 consecutive Monte Carlo titles
On 17th April 2005, Rafael Nadal won his first ATP Masters 1000 title, and the first of what would be an unprecedented eight in a row at the Monte Carlo Country Club.
At the start of the year, Nadal, aged just 18, was ranked a humble 51st in the world and had just the one title to his name, earned the previous summer on the clay at the Orange Prokom Open in Poland. He had caught fans' eyes by toppling Roger Federer in the third round of the 2004 Miami Open but he was still waiting to truly capitalise on that breakthrough moment and cement himself as a top tier player.
**Sorry to interrupt but we wanted to inform you that the latest 164 page, print issue of tennishead magazine is now FREE for everyone to order (It normally costs $25/£12). There is a small shipping cost but we'll deliver anywhere in the world. Or you can order a copy for yourself and a free copy for a friend.**
At the 2005 Australian Open he fell in five hard fought sets to the home favourite Lleyton Hewitt, and in Miami, a couple of months later, Federer got his revenge by coming back from two sets down to beat the young Spaniard in yet another heart-breaking five set loss. In between these high-profile disappointments, however, Nadal had picked up two more clay court titles in Brazil and Mexico and so by the time Monte Carlo rolled around he was seeded 11th and one of the tournament favourites.
Nadal proved his clay court pedigree by racing through the opening rounds of the tournament and then gave a striking performance against a fellow clay court specialist and the reigning French Open champion, Gaston Gaudio, in the quarterfinals. Nadal won that encounter 6-3 6-0, before vanquishing Richard Gasquet (conqueror of Roger Federer) in the semi-finals. The final pitted Nadal against yet another Argentine dirt-baller, this time Gullermo Coria, the defending champ in Monte Carlo. Despite a blip in the fourth set, Nadal won with relative ease, dismissing Coria 6-3 6-1 0-6 7-5.
The Monte Carlo win set up a win streak of 26 matches, which included further title runs at Barcelona, Rome, and of course, Roland Garros, where on his 19th birthday Nadal beat Federer in the semi-finals before ousting Mariano Puerta in the championship match. He went on to win eleven titles in 2005 (tying Federer), eight of which were on clay, and rose forty-nine places to finish #2 in the year end rankings.
Nadal did not lose again in Monte Carlo until Novak Djokovic finally beat him in the 2013 final. He remains the only player, male or female, to win a tournament eight times a row in the Open Era.