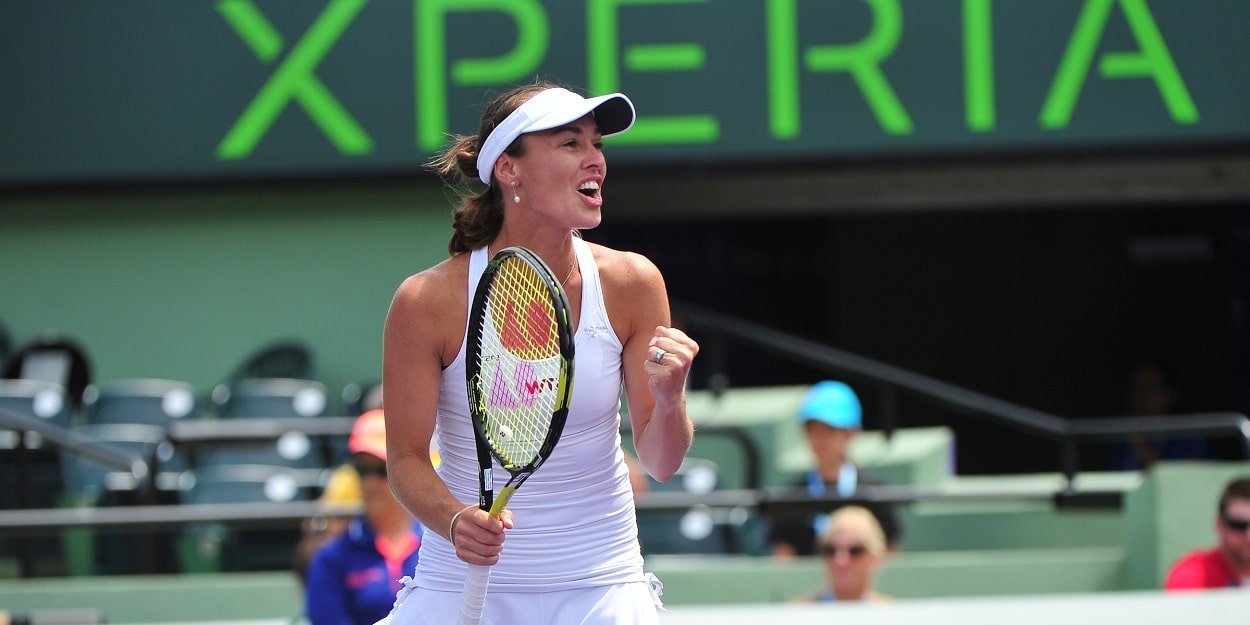 On this day in history… Martina Hingis wins Miami, becomes youngest ever #1
On 29th March 1997, Martina Hingis won the Miami Open, defeating Monica Seles 6-2 6-1 in the final and taking just 44 minutes to do so, ensuring that she would be the new world number one come Monday morning.
The pair first met in Oakland, California, the previous year, where Hingis won in similarly dominant fashion, humbling Seles 6-2 6-0 in the final. It was the first time that Seles had lost a set to love since another Martina, this time Navratilova, had served up a bagel six years prior. After her defeat in Oakland, Seles prophesied, "She's so young and she's only going to get better and stronger – that's the scary part." How right she was.
Hingis began 1997 by winning her first Grand Slam title, toppling Mary Pierce in Australia (where Seles was the defending champion) and by the time Miami rolled around she was aiming to win her seventh title in just six months.
At the time, Steffi Graf was the top ranked player in the world and the defending champion in Miami. Due to injury, however, Graf did not play and that left the door wide open for Hingis, who took over as the event's top seed and went on to claim her second Tier I event of the season. The tournament was not all plain sailing; Hingis lost her opening set against journey-woman Patricia Hy-Boulais, and was taken to a decider on two further occasions. She managed a comfortable 6-4 6-2 victory over the Wild Card entrant Venus Williams, but saved her best for last, dismissing Seles in under an hour for the second time in as many meetings.
Hingis, at just 16 years and 6 months old, rose to number one in the world, the youngest to do so in history. '97 proved to be a banner year for Hingis as she went on to reach thirteen finals in total, winning all but one (to Iva Majoli at the French Open) and becoming the youngest Wimbledon champion since 1887. She stayed at number one for 80 weeks until Lindsay Davenport overtook her in October '98 and the two would continue to trade the top spot until Jennifer Capriati broke their stranglehold at the summit three years later in October '01. Graf would never return to the top but her combined 377 weeks remains a record to this day.