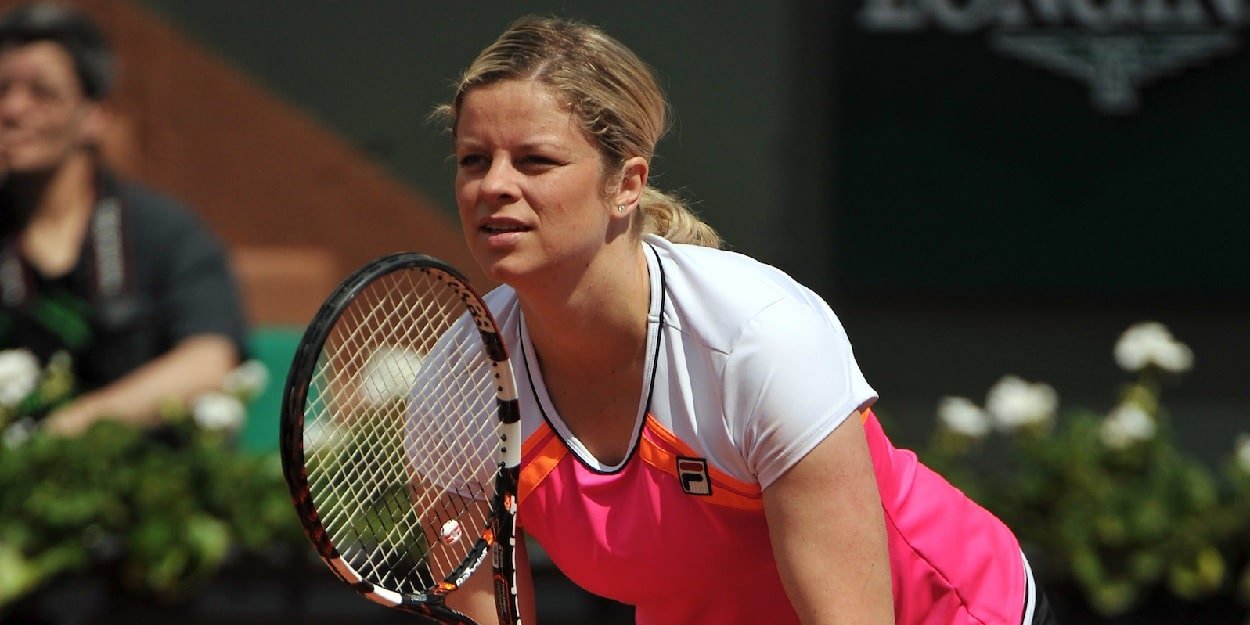 On this day in history… Kim Clijsters plays her (first) last match before retiring
On 3rd May 2007, Kim Clijsters, the defending champion and second seed, lost her opening match in Warsaw to the qualifier Julia Vakulenko. In the coming days, Clijsters would announce that, at the age of just 23, she was retiring from the sport, having been plagued by various injuries.
Clijsters first rose to prominence by reaching the 2001 French Open final, where she lost to Jennifer Capriati in a thriller, ending 12-10 in the third. Then, in 2002, she won the WTA Championships, upsetting Serena Williams in the final who was in the midst of completing her first "Serena Slam" and had won the last three Grand Slam tournaments of the year.
2003 proved to be a banner year for Clijsters. She played over 100 matches, compiling a 90-12 win-loss record, and winning 9 tournaments from 15 finals played, including a successful defence of her WTA Championships trophy. The Belgian also showed her prowess in doubles, partnering with Ai Sugiyama to win 7 of the 13 tournaments they entered, including the French Open and Wimbledon. However, none of her singles titles came at the majors (she lost to Justine Henin in the Paris and New York finals) and she barely missed out on the year-end no. 1 spot, with 6,553 points to her countrywoman's 6,628.
**Sorry to interrupt but we wanted to inform you that the latest 164 page, print issue of tennishead magazine is now FREE for everyone to order (It normally costs $25/£12). There is a small shipping cost but we'll deliver anywhere in the world. Or you can order a copy for yourself and a free copy for a friend.**
The following season began with yet another Grand Slam final loss to Henin but Clijsters then missed much of the rest of the season through injury. She returned in 2005 and soon made her presence felt by completing the Sunshine Double, claiming the titles in both Indian Wells and Miami. In the summer, she won the Canadian Open (beating Henin in the final), but afterwards told reporters that she expected to retire by the end of 2007; "My body is already giving me a lot of problems […] the quality of life in and outside tennis are at least as important."
With the clock now running against her, Clijsters picked up her first Grand Slam title at the year's US Open, beating Venus Williams, Maria Sharapova, and Mary Pierce in the closing rounds. In similar fashion to '03, Clijsters picked up 9 titles over the course of the year, but the addition of a major trophy was still not enough to get her to the top of the year-end rankings. By the smallest of margins yet again, Clijsters lost out this time to Lindsay Davenport with the pair amassing 4,829 and 4,910 points respectively.
Injuries affected Clijsters throughout 2006 and early in 2007 she wrote, in a message to her fans on her website, "Tennis is nearly over. A couple more tournaments, saying goodbye mostly, and then enjoying having fun with the other players." Her marriage to basketball player Brian Lynch was set for July 14th. In spite of reaching the semi-finals in each of the last four Grand Slam tournaments she entered across 2006-7, the early loss in Warsaw prompted Clijsters to bring her retirement forward, her 34th and final title having come that January in Sydney.
Little over two years later, Clijsters returned to the game in August 2009. In just her third tournament back she picked up her second US Open title, which she would go on to defend in 2010 before picking up a third WTA Championships crown, and then earning a first Australian Open in 2011. Still aged just 29, Clijsters would retire for a second time following a second-round loss at the 2012 US Open at the hands of Laura Robson. This was Clijsters' first loss at the Open since being defeated by Henin in the 2003 final, nine years prior.
Another comeback commenced in early 2020 but began with a loss to Garbine Muguruza in Dubai and, due to the disruption caused by the global coronavirus pandemic, has been unable to progress from there. It remains to be seen how, or indeed if, the comeback will play out once the tour resumes.