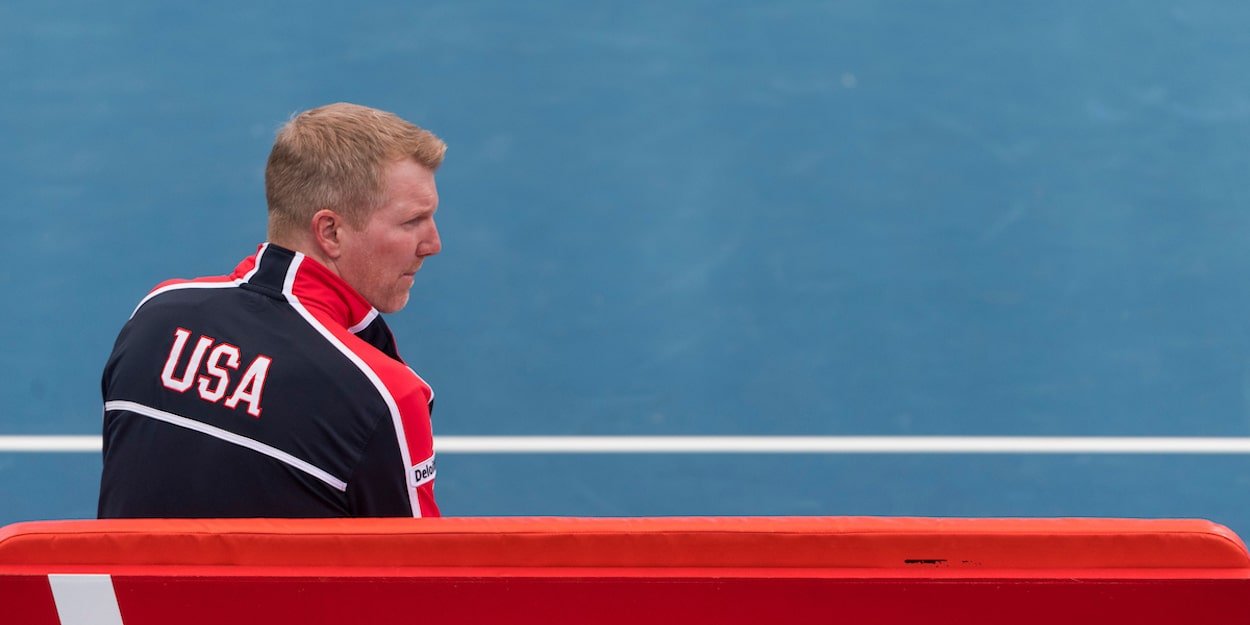 On this day in history… Jim Courier breaks British hearts in Davis Cup thriller
On 4th April 1999, in front of a sell-out crowd at Birmingham's National Indoor Arena, the opening round Davis Cup World Group tie between Great Britain and the USA ended late in the evening when Jim Courier downed Greg Rusedski 8-6 in the fifth set of the final rubber.
1999 was Great Britain's first appearance in the elite World Group since being relegated in 1992. The USA, meanwhile, went on to win the 1992 competition and pulled off another successful run in 1995, winning their 31st title overall. GB were 9-time champions themselves but their last win was spearheaded by Fred Perry, 63 years earlier, back in 1936.
However, there was reason to be optimistic. Captain David Lloyd had two legitimate singles talents to call on in the shape of Tim Henman (ranked #7) and Greg Rusedski (#11) and the Americans were missing both Sampras and Agassi, leaving Todd Martin and Jim Courier to lead the offence.
The tie began on Friday with Henman v Courier as the opening attraction. Courier had won their only previous encounter in the final at Doha back in 1997, but Courier was now ranked just 54th in the world and Henman had the home advantage, yet, Courier drew on all his experience and won a very tight match 7-6(2) 2-6 7-6(3) 6-7(10) 7-5. Martin then beat Rusedski in straight sets to give the USA a commanding 2-0 lead heading into the weekend.
Henman found himself battling through another five-setter on Saturday, teaming up with Rusedski to take on the American pair of Todd Martin and Alex O'Brien in the doubles. This time the Brits came through, edging the tie 6-3 in the fifth, but they were still down 2-1 in the tie overall.
Again, it was Henman who opened play on the final day, this time in the reverse singles against Martin. He started poorly, losing the opening set, but came through in four to level the tie at 2-2. Over the course of the three days, Henman spent over 10 hours on court.
The decisive rubber was the clash between Rusedski and Courier.  Rusedski had never beaten Courier but they had not played since '96 and Rusedski had in that time found the form that took him to the title match at the '97 US Open. The match was another epic, this time lasting 3h 47m, but it was Courier who triumphed once more, not even allowing his opponent a single break point opportunity in the final set.
After the match, the American four-time Grand Slam champion and former world #1 said, "This is as good as it gets."