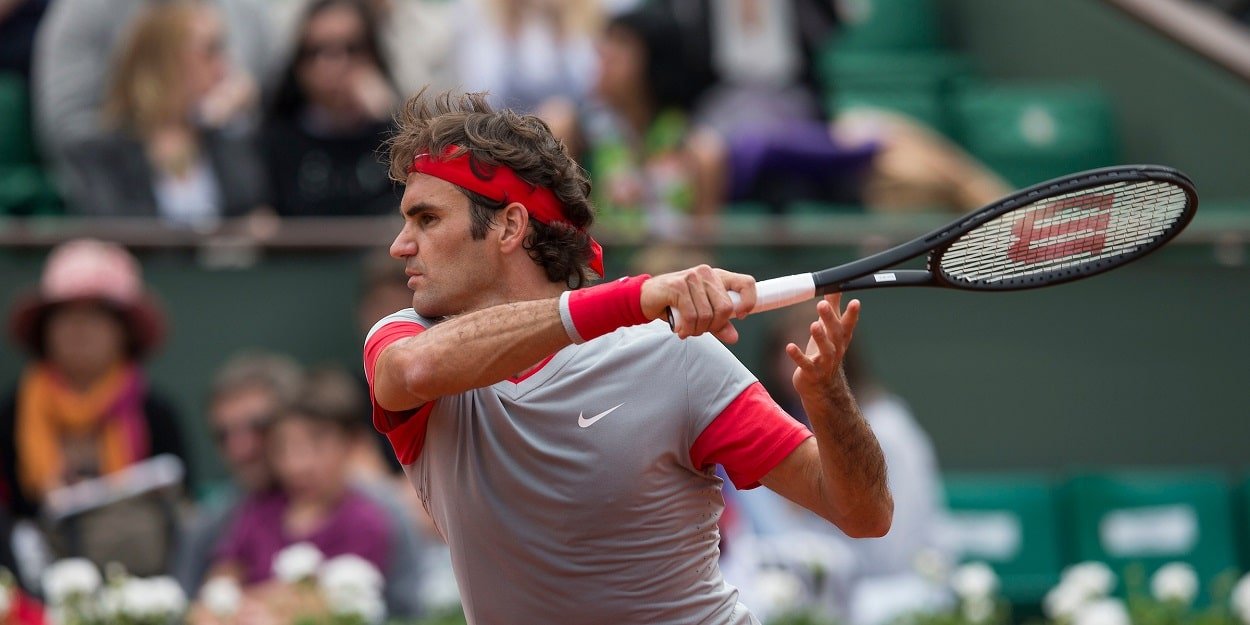 On this day in history… Federer leads Switzerland to victory over Kazakhstan in Davis Cup
On April 6th 2014, Switzerland overcame Kazakhstan in the final rubber of their Davis Cup quarterfinal tie, putting the Swiss into their first semi-final since 2003 and moving them a step closer to what would be their maiden tournament victory.
Roger Federer came into the season on the back of a relatively disappointing 2013. He had won only one title (Halle), had a 13-4 record at the majors, and finished the year ranked 6th in the world; his worst result since 2002. He started 2014 with an 11th consecutive run to the Australian Open semi-finals, but was beaten there in routine fashion by Nadal. It was Nadal's 5th win in a row against his long-time rival.
Meanwhile, Federer's compatriot, Stan Wawrinka, was experiencing a purple patch. He became the first man since Sergi Brugera in 1993 to defeat the top two seeds at a Grand Slam tournament by beating both Djokovic and Nadal en route to Australian Open glory. This was his first major trophy and the result catapulted him to a career-high #3 in the rankings, also making him the Swiss #1.
Perhaps in a bid to regain some confidence, and to reinvigorate himself through his countryman's success, Federer committed to playing the opening Davis Cup World Group tie for only the second time since 2004. "Federer's arrival surprised everyone," said the Serbian coach, Bogdan Obradovic. With Djokovic absent, the Swiss team fronted by Wawrinka and Federer raced to an unassailable 3-0 lead, setting up a quarterfinal encounter with Kazakhstan in April.
The last time the two countries had met, back in 2010, Kazakhstan had triumphed 5-0, but that was with a Swiss team missing both of its top two stars. On this occasion, Switzerland were heavy favourites to progress.
However, the opening match went against expectations with Wawrinka losing in four sets to Andrey Golubev. Federer evened things up with a straight sets victory over Mikhail Kukushkin, but then on the second day, in spite of Switzerland fielding their A-team of Federer and Wawrinka, the Kazakhs won the doubles and moved up 2-1, upsetting the 2008 Olympic gold medal winning pair.
This meant that going into day three, Switzerland had two must-win matches. Wawrinka was up first against Kukushkin. The Swiss #1 lost the opening set in a tiebreak but rallied back to win 6-7(4) 6-4 6-4 6-4, setting Federer up for a decisive fifth rubber. The opening set against Golubev was tight, going to a tiebreaker, but Federer dominated that to love and won the match at a canter, 7-6(0) 6-2 6-3.
After this tie, Federer's results on tour took a turn for the better. He reached his first Monte Carlo final in six years (l. Wawrinka) and also reached the Wimbledon final, where he lost in a tough five-setter to Djokovic, but he picked up trophies in both Halle (d. Falla) and Cincinnati (d. Ferrer).
Switzerland's semi-final in September was their first since 2003, a tie against Australia which they lost after Federer surrendered a two set lead against Lleyton Hewitt. This time their opponents were Italy and a rejuvenated Federer won both of his singles matches in comfortable straight sets, with Wawrinka adding a third, to see the home team through in style.
The final was held in Lille, against 9-time winners France. Federer came into the tie in unknown form, having gifted Djokovic a walkover victory in the World Tour Finals showpiece just a few days prior. Wawrinka won the opening match against Tsonga but the doubts over Federer's fitness proved to be well founded when he fell resoundingly to Monfils 6-1 6-4 6-3. Regardless of this heavy defeat, the next day Federer played in the doubles alongside Wawrinka and they won in straight sets. This gave Roger the chance to seal victory at the start of day three, which he dutifully did with a commanding victory over Richard Gasquet. The Swiss team lifted the Davis Cup for the first and, to date, only time.
2014 began with Federer's career seemingly in freefall. At 32 years of age he could have been forgiven for hanging up his boots but instead he tried something new. He changed his coach, he changed his racket, and he changed his schedule by playing in the Davis Cup. Playing for his country, rather than for himself, and playing for much of the season as the Swiss #2, was perhaps just the liberating factor necessary to his resurgence, spurred on by winning that decisive fifth rubber against Kazakhstan in front of an enraptured Genevan crowd.