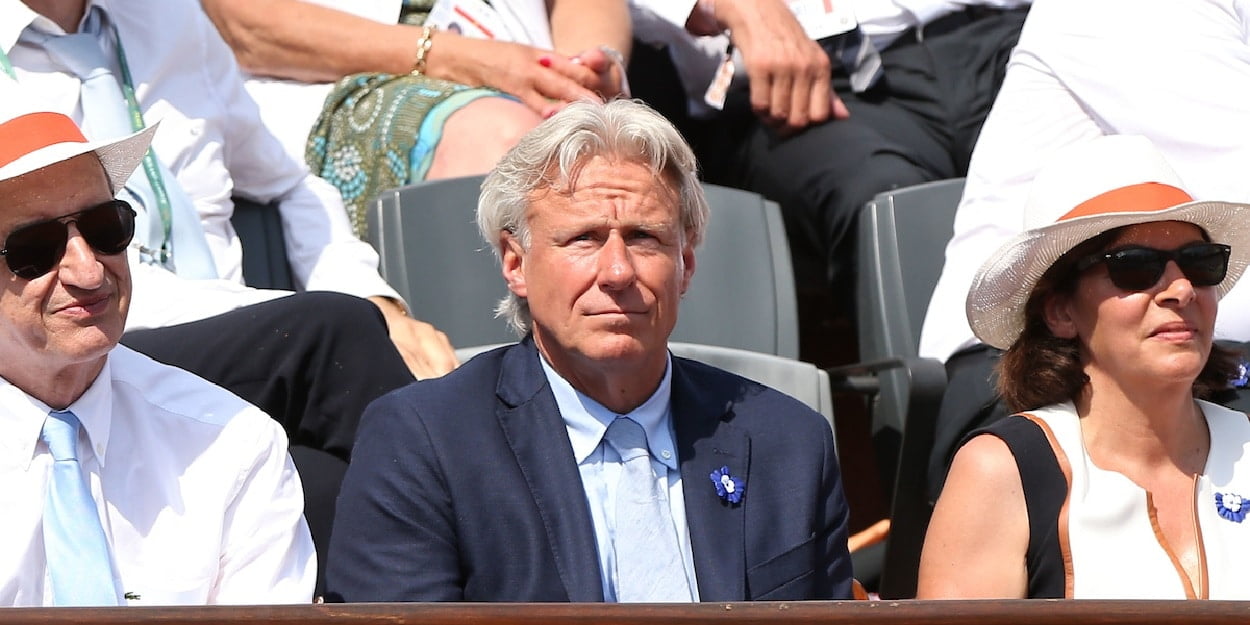 On this day in history… Bjorn Borg falls in Las Vegas qualifiers, retires soon after
On 20th April 1982, Bjorn Borg fell to Dick Stockton in the second round of qualifying at the Alan King Tennis Classic in Las Vegas, Nevada. Aged just 25, Borg would only play a handful more professional matches before officially retiring in 1983.
The Vegas event was part of the Grand Prix Super Series, a forerunner to today's ATP Tour, and the promoters had recently introduced a rule that players must compete in at least ten events per year otherwise they would not automatically qualify for events through their ranking, but would have to pass through qualifying first. Borg, having spent much of the past few years at the top of the game, was keen to make cut-backs in his schedule and committed to just seven.
The Swede had finished 4th in the rankings at the end of 1981, his sixth French Open crown being the highlight, but had taken a lengthy break before returning to action in April 1982 at the Monte Carlo Country Club. There, the 1979 and 1980 champion advanced through qualifying but lost in the quarterfinals to the Frenchman, Yannick Noah. After, Borg opted to participate in an invitational tournament in Tokyo, posting wins over Vince Van Patten and Guillermo Vilas in front of nearly 15,000 spectators and earning $110,000 for his troubles. Days later, in Las Vegas, that same will-to-win was absent and he lost in his second qualifying round match. His opponent, Dick Stockton, said, "I don't think he had his heart in the qualifying. I don't think it was something he really wanted to do."
**Sorry to interrupt but we wanted to inform you that the latest 164 page, print issue of tennishead magazine is now FREE for everyone to order (It normally costs $25/£12). There is a small shipping cost but we'll deliver anywhere in the world. Or you can order a copy for yourself and a free copy for a friend.**
In spite of being the 4-time defending champion, Borg refused to attend Roland Garros and similarly he opted out of Wimbledon in the summer. He had vowed that would be the case at the start of the year and when asked whether he may reconsider after his win in Tokyo he replied, "No, I'm not going to change my mind." He remained true to his word and indeed he never played either event ever again.
In a New York Times article from May 1982, the Australian former pro Harry Hopman writes, "There must be a stubborn streak influencing his thinking[…] he believes officialdom was wrong in making him qualify, and it's my feeling that the majority of tennis enthusiasts think Borg had earned his way into any Wimbledon or French championships on the basis of his marvellous record."  Borg was one of tennis' biggest draws and the sponsors wanted to capitalise on that by ensuring that he would be present at a set number of events per year but, suffering from burnout and having lost his desire for the game, the 11-time grand slam champion was unwilling to cooperate.
Decades later, in a 2007 interview with The Guardian, Borg recalls his twin losses to John McEnroe in Grand Slam finals at the back end of 1981: "I felt I was much the better player that day. But I just wasn't so focused. And when I lost what shocked me was I wasn't even upset. That was not me: losing a Wimbledon final and not upset. I hate to lose. It was the same at the US Open. Losing to John again I was relieved the match was over." This perhaps explains his extended break heading into the 1982 season and his unwillingness to commit to the requisite number of events. The Ice Man's fire had been extinguished, and bar an ill-fated comeback attempt in the early 90s, Borg's professional tennis career had come to a close.