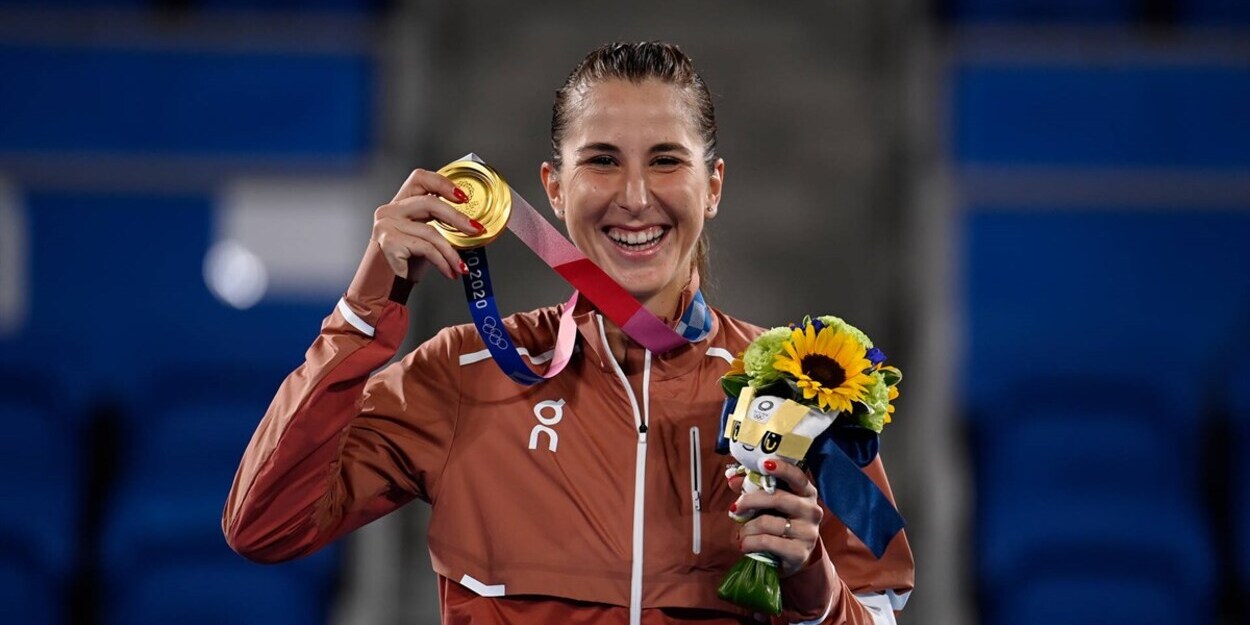 Olympic gold medalist still 'on cloud nine' after winning US Open opening round
Tokyo Olympics gold medalist Belinda Bencic is still 'on cloud nine' after defeating Arantxa Rus in opening round of US Open.
The Swiss enjoyed an incredible run in Tokyo, defeating Marketa Vondrousova in a thrilling gold medal match to win her first Major title.
After her win in New York, Bencic revealed she is firmly riding the wave from Tokyo and still 'on cloud nine'.
I'm still on cloud nine, I would say," Bencic said in her press conference.
"I would still say I'm on earth, you know. I realize everything. Of course I'm focusing on this tournament and just on playing well. But I feel like I want to be on cloud nine all the time. So I'm very happy about it. And just I feel like these memories I will have forever."
"And kind of this Olympics experience, my first Olympics, and just how everything went with winning the gold, for me it's forever and for me it's probably going to be the biggest achievement I will ever have. I'm still very happy about it." she added.
"But of course I want to achieve more things, and I have more dreams. But I think for me the Olympics is the biggest kind of it's on the biggest."
Swiss tennis is on an upward curve with four women's players qualifying for main draw, deputising for the absent Roger Federer and Stan Wawrinka.
"I don't feel like I'm the only one that their eyes are on me. For sure I'm very happy and like proud to be kind of holding the Swiss flag up on the tournaments that Roger and Stan cannot play."
"But for me, it's not a pressure at all, because to even kind of have this chance in Switzerland, because Switzerland is a very country that has great players, so a little bit spoiled maybe in this. But I don't see this as pressure. I see it for sure as a privilege." Bencic said.