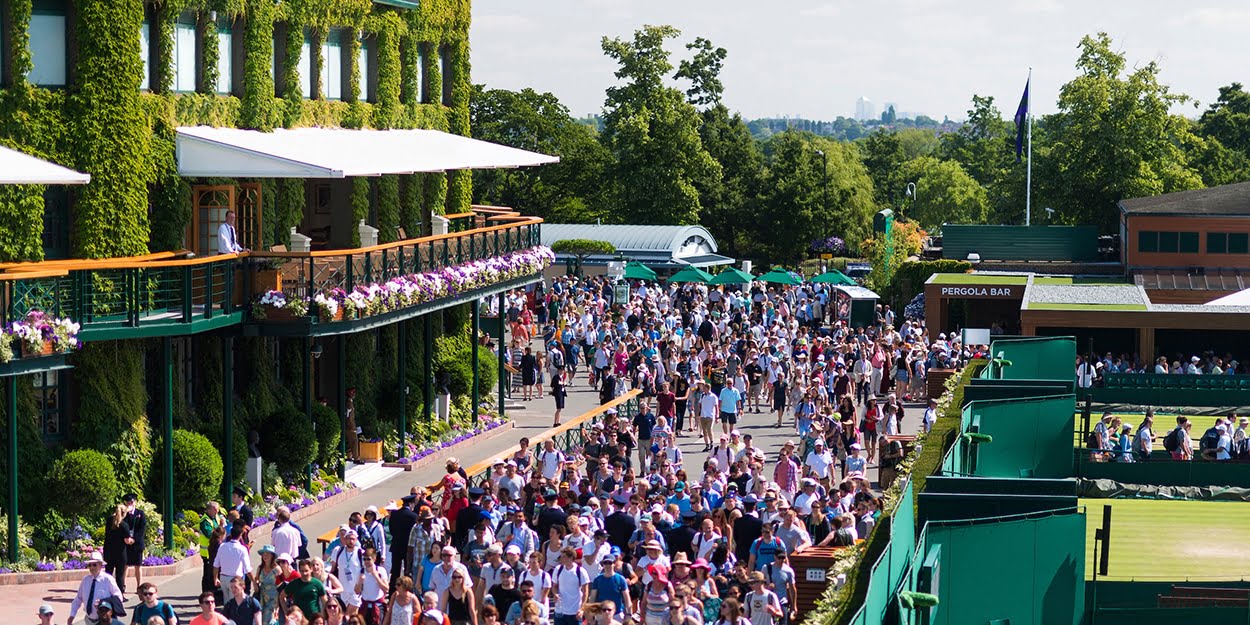 OFFICIAL: Wimbledon is cancelled as coronavirus crisis continues to wreak havoc with tennis schedule
Wimbledon has confirmed there will be no Championships in 2020 as the coronavirus crisis shows no signs of slowing.
Officials at SW19 had taken a watching brief as the coronavirus wreaked havoc on the tennis calendar, forcing both the ATP and WTA to cancel tournaments until early June.
The Olympics also fell victim, with them opting to reschedule for the summer of 2021 instead.
Wimbledon had been widely expected to decide to cancel – for the first time since the Second Word War – and they have now made it official.
"It is with great regret that the Main Board of the All England Club (AELTC) and the Committee of Management of The Championships have today decided that The Championships 2020 will be cancelled due to public health concerns linked to the coronavirus epidemic," a statement read. "The 134th Championships will instead be staged from 28 June to 11 July 2021.
"Uppermost in our mind has been the health and safety of all of those who come together to make Wimbledon happen – the public in the UK and visitors from around the world, our players, guests, members, staff, volunteers, partners, contractors, and local residents – as well as our broader responsibility to society's efforts to tackle this global challenge to our way of life.
"Since the emergence of the coronavirus (COVID-19) outbreak in January, we have followed guidance from the UK Government and public health authorities in relation to our year-round operations, alongside developing an understanding of the likely trajectory of the outbreak in the UK.
"This has enabled analysis of the impact of the Government restrictions on the usual commencement in April of the significant preparations required to stage The Championships, either on the original date of 29 June, or at a later date in the summer of 2020.
"These considerations are particularly related to the concerns brought about by mass gatherings and the strain on the medical and emergency services, as well as movement and travel restrictions both within the UK and around the world.
"With the likelihood that the Government's measures will continue for many months, it is our view that we must act responsibly to protect the large numbers of people required to prepare The Championships from being at risk – from the training of ball boys and girls to thousands of officials, line judges, stewards, players, suppliers, media and contractors who convene on the AELTC Grounds – and equally to consider that the people, supplies and services legally required to stage The Championships would not be available at any point this summer, thus ruling out postponement."
It has been reported that Wimbledon will not lose out financially due to their insurance policy, which is believed to be more comprehensive than other tournaments who have explored the option of rescheduling.