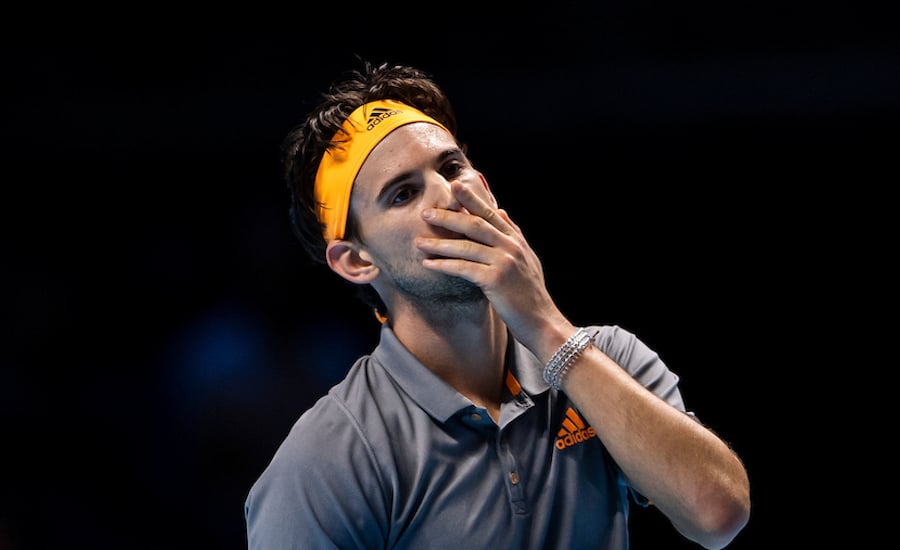 "Of course it was not easy" Dominic Thiem opens up on the pain of his recent split from childhood coach
Dominic Thiem made the tough call to leave his lifelong coach earlier in 2019 and now he's explained the reasons behind the decision
Dominic Thiem may have just finished the most succesful season of his young career but it wasn't without it;s turmoil. The Austrian took the tough decision to leave Gunter Bosch, his long term coach, and join forces with a new guru, for mer tour player Nicolas Massu.
Thiem was asked about the split in a recent magazine interview and specifically if he still had a good relationship with his former trainer. He said, "Yes, we have a decent relationship. Of course it was not easy, because we worked together for so long and because we also spent a lot of time off the course. But it's fine the way it went.
"I had been thinking weeks before that, but it was not easy. In the end, a player-coach breakup is the most normal thing there is. It has been partially interpreted into this whole history of separation more than was actually behind it. Something like that happens in the sports business. In the end, it was not just athletic reasons, which is normal in such a relationship."
Dominic Thiem lost in the final of the ATP Final to Stefanos Tsitsipas in a closely fought 3 set battle. Thiem finished the season with a personal record of 5 tournament victories plus final at Roland Garros as well as London
Look ahead to the rest of the tennis year with our guides to every tournament on the ATP Tour and WTA Tour. Can't visit the tournaments you love? Read our guide on how to watch all the ATP Tour matches on TV. For more news, explore Tennishead magazine here or subscribe to our free email newsletter here.