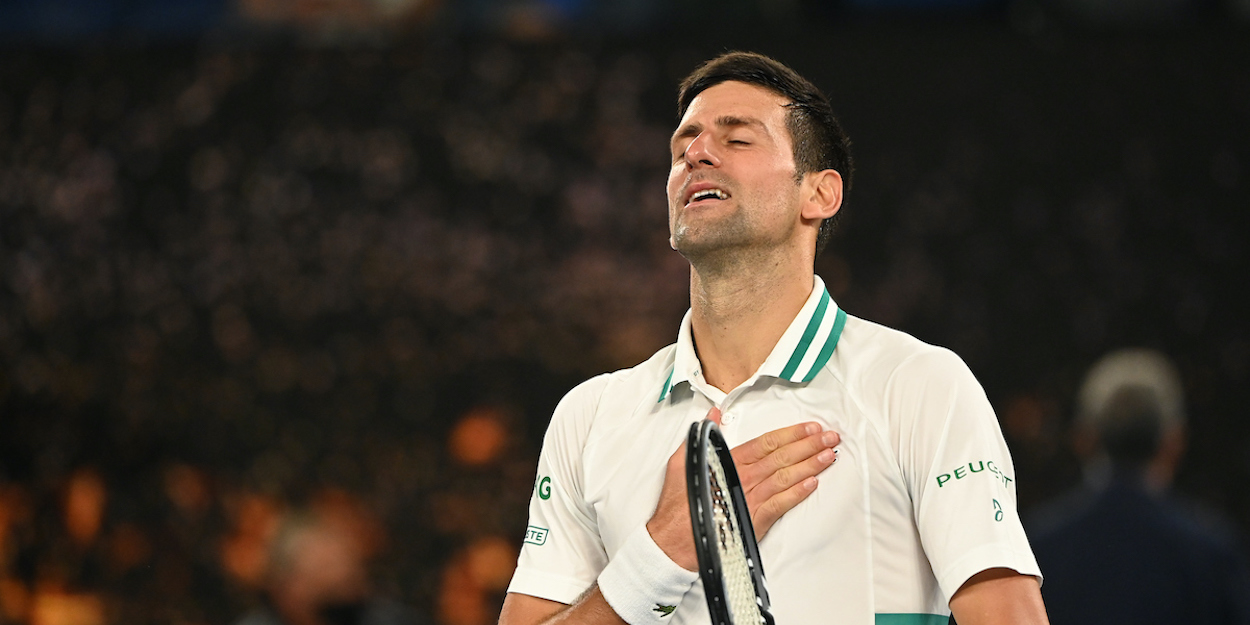 'Novak Djokovic will not celebrate victories in the same way,' says analyst
A renowned analyst believes Novak Djokovic will not celebrate Major victories in the same way without Roger Federer and Rafael Nadal.
The Serbian, who has lifted all three Grand Slams on offer this year, is now looking to overtake Nadal and Federer by winning his 21st Major at the US Open.
However, Djokovic will compete at Flushing Meadows without the other two members of the 'Big Three', who have both been forced to withdraw from the rest of the 2021 campaign.
Eurosport analyst Mats Wilander believes the Serbian will not celebrate wins in the same manner without his arch-rivals, though compared it to when Federer played without Nadal and Djokovic.
"It puts Novak in a position where he isn't going to be able to celebrate Grand Slam victories the way he did when the two of them were playing," said Wilander.
"But I guess you go back and look at Roger Federer who won most of his titles when Novak and Rafa were not playing.
"He played against Lleyton Hewitt, Andy Roddick, Marat Safin and David Nalbandian. That was a completely different challenge and suddenly Rafa and Novak come up and it's a different era and generation."
The Swede described Djokovic as the 'last man standing' ahead of his US Open campaign, though admitted he may find it difficult to win his 21st Major without his biggest rivals.
"I guess with Novak he's the last man standing. In the end of it all it's about how many you've won, how often have you done against the best in the world.
"You would have to say that Rafa and Roger are the two best that Novak ever played against. Maybe Novak outlasted them in one way.
"I think winning for Novak is just a number right now and that's why it's going to be hard. It's not about beating Roger and Rafa. It's not about being at a certain level to beat the best in the world.
"It's about beating some players that are quite far behind him especially in wins and that's not so easy to tell yourself.
"I think the 21st win for Novak might not be as straight forward as we might have expected because Rafa and Roger are not there."