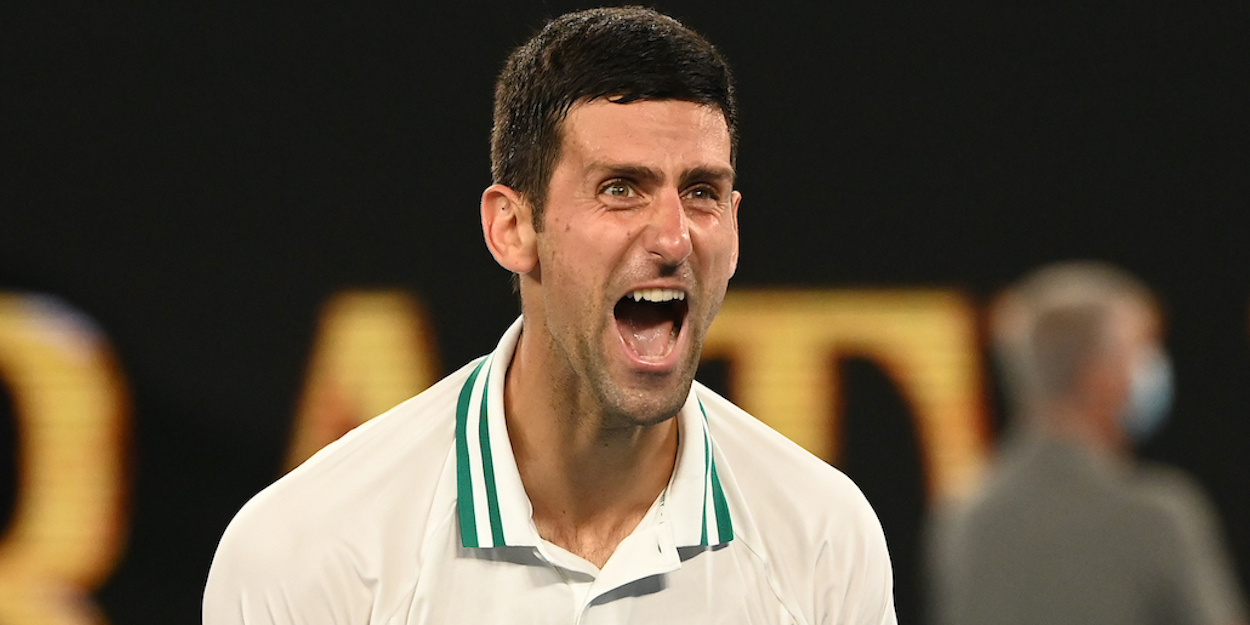 'Novak Djokovic wants to end the GOAT debate,' says Greg Rusedski
Greg Rusedski has placed a number on how many Slams Novak Djokovic will go on to win and believes it will be hard to argue against the Serbian as the greatest of all time.
The current world number one will arrive at Flushing Meadows having won all three Majors in 2021, with the Serbian seeking to become the first player since Rod Laver in 1969 to win the Calendar Slam.
Should the 34-year-old win the US Open, Rusedski believes he will continue to 'break all the records' as he seeks to distance himself from the other members of the 'Big Three' in Roger Federer and Rafael Nadal.
Speaking to Kevin Palmer, Rusedski said: "I think he will get 25 and become the all-time Slam winner on the men's and women's tours, with Margaret Court's record standing at 24.
"While the GOAT debate will always go on, he will have no questions to answer if he gets five and more ahead of Federer and Nadal.
"It's hard to argue against the guy who has done a Calendar Slam and has 25 Grand Slams.
"Knowing how Novak works, he will want to put distance between himself and the other two guys and he wants to end the debate.
"We have been so blessed with the 'Big Three' at the same time in our sport, but I think Djokovic will break all the records.
"The only way we can judge them is on numbers and Novak also has a winning record against the other two as well. The numbers don't lie."
Despite backing Djokovic to become the greatest of all time, Rusedski believes the US Open will be the most challenging campaign of his life as he looks to win the Calendar Slam and go beyond Nadal and Federer with 21 titles.
"This is the most pressured Slam he will go into in his life," Rusedski added.
"Yes there is no Federer or Nadal this time, but Medvedev is playing great, Tsitsipas and Zverev are playing great, Zverev is playing so well and this will be pressure at its highest.
"You have to go all the way back to Rod Laver to find a player who did a calendar Grand Slam in the men's game and that is all the way back in 1969.
"This is immense. This is for No 21, to put him ahead of Roger and Rafa in that race and to give him the Calendar Grand Slam.
"That's why this US Open is going to be so special and we wait to see how he deals with it.