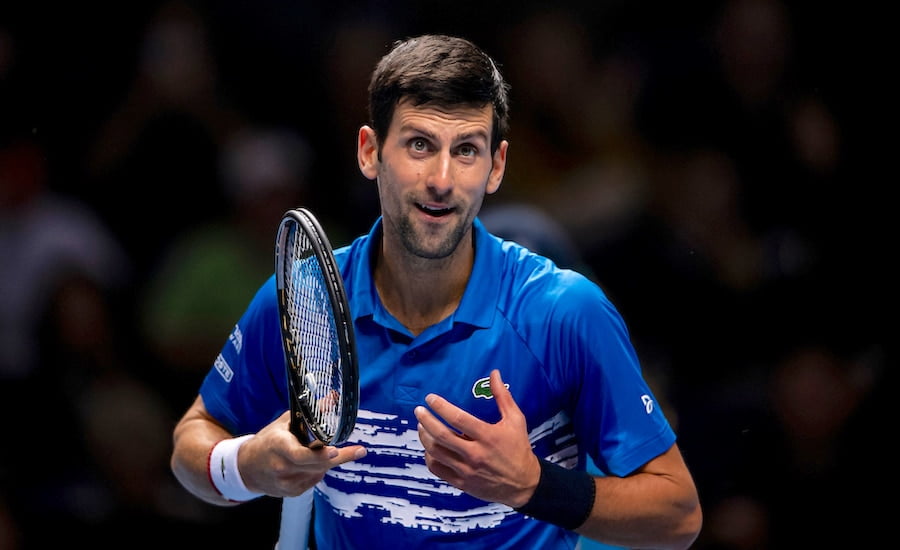 'Novak Djokovic treated unfairly compared to Roger Federer and Rafael Nadal,' says coach
Goran Ivanisevic believes Novak Djokovic is regarded 'unfairly' by tennis fans compared to rivals Rafael Nadal and Roger Federer.
The trio have dominated the ATP Tour for a decade or more, and have won a staggering 55 Grand Slam titles between them.
That, obviously, means they have met many times on the biggest stages, and Djokovic's record against Nadal and Federer stacks up better than theirs against him.
Despite that, Federer and Nadal tend to hold more popularity with the fans, and Ivanisevic believes that is an unfair reflection of Djokovic's contribution to tennis.
"Maybe it is [unfair]," Ivanisevic, who coaches Djokovic, replied when asked if it was unfair that Federer and Nadal tend to be romanticised by fans more than the Serb.
"[But] he doesn't care what rivalry is the one people talk more. Maybe they started before the rivalry, then the people, they like it more.
"All these three guys, they're playing different: Roger, Rafa, and Novak. Somebody they like more Novak-Federer, somebody likes Rafa-Federer, somebody likes Rafa and Novak.
"It's completely three different match types.
"I think he's concentrating about himself and what he needs to do. What rivalry people they talk about more, I don't think he cares."
Keep up to date with all the action at our tennis news section. Win amazing tennis prizes by entering our competitions. Learn more about your favourite players including Roger Federer, Rafa Nadal and Novak Djokovic. Check out the latest kit in our tennis gear reviews. Receive regular updates with our legendary newsletter or read in depth features with stunning photography in tennishead magazine. Can't visit the tournaments you love? Check out our guide on how to watch tennis on TV. Don't miss a thing with our Live Scores service. Follow tennishead on social media at Facebook, Twitter, Instagram & YouTube