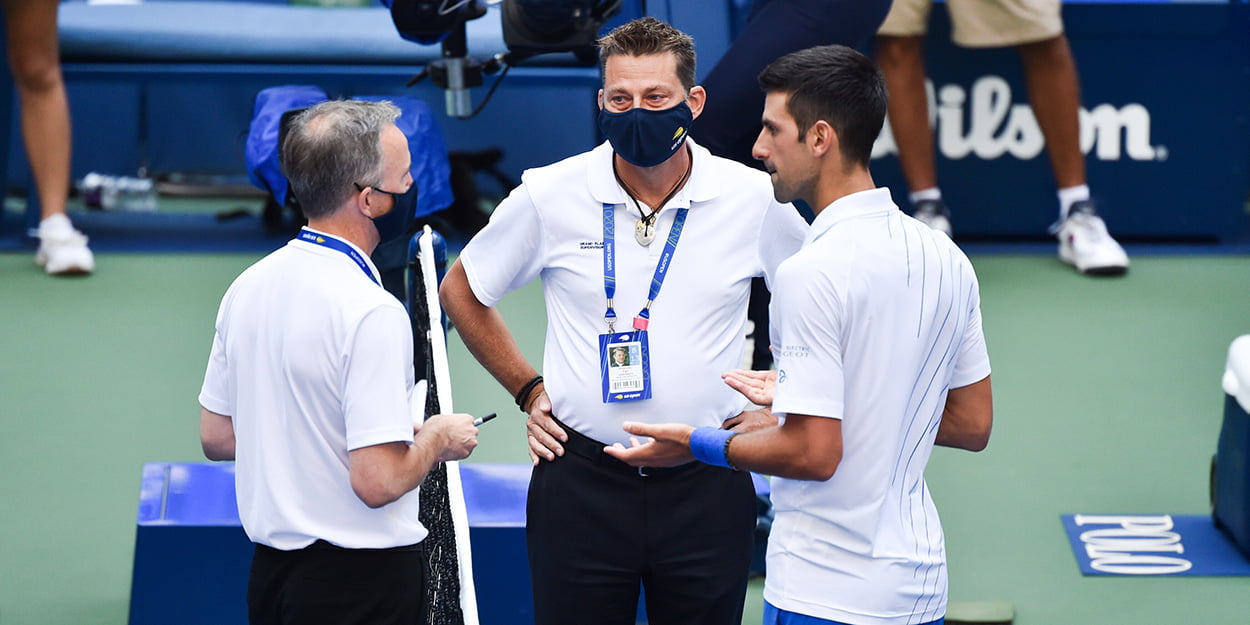 'Novak Djokovic should not suddenly be the bad guy due to US Open accident,' say top analyst
Jim Courier has urged tennis fans to not make Novak Djokovic the bad guy after his disqualification at the US Open.
Djokovic accidentally struck a line-judge in the throat when he hit a spare ball in the fourth round of the tournament.
He has since had two very minor on-court flare-ups at the Rome Masters, which have generated more press than they probably warranted.
"I think intent matters," Courier told the Tennis Channel of the incident that saw Novak Djokovic defaulted.
"Novak clearly had no intention of harming anyone with the ball that unfortunately hit the lines woman in the throat. It was an accident. It's one that he's deeply sorry for.
"I don't think it should be necessarily this great shadow that makes him all of a sudden go from a good guy to a bad guy."
Although Courier believes the public should be forgiving of Djokovic, he added that the Serb himself will probably be his harshest judge of all.
"I think the significance of the location and what it might do to the historical view on his record.
"He probably would have one more major had he not done that, that's why it's a bit of a shadow."