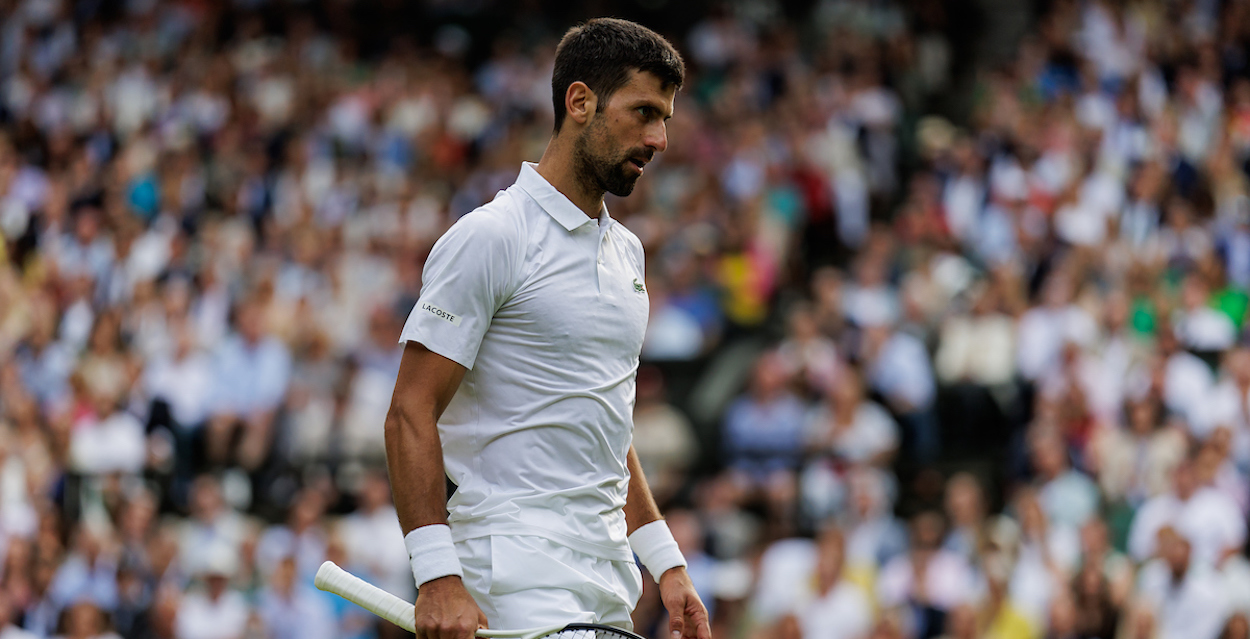 Novak Djokovic 'should have stopped' playing tennis claims his father
Novak Djokovic has recently claimed that he still feels motivated to carry on playing professional tennis, but his parents seem less keen on that decision.
Djokovic is coming off the back of losing his first match at Wimbledon since 2017, and the Serb spoke before The Championships about his continued desire for more history.
"Of course [the] journey is still not over," said Djokovic. "I feel, you know, if I'm winning Slams, why even think about, you know, ending the career that already has been going on for 20 years.
"So I still feel motivated, I still feel inspired to play the best tennis on these tournaments the most, you know, Grand Slams. Those are the ones that count I guess the most in history of our sport."
In a new documentary, Novak Djokovic – Untold Stories, his parents have differed to their son in their views about how long he should continue playing.
His mother Dijana Djokovic said, "It's all up to him. As far as I'm concerned, he can retire right now – he has won everything."
The 23-time Grand Slam champion's father, Srdjan Djokovic, appears to have a more specific idea about how long he would like his son to continue on the ATP tour.
"As far as my wishes for him go, he has already fulfilled them all seven/eight years ago," claimed Srdjan. "The rest is this amazing bonus. Tennis is only one segment of his life, not his whole life. I expect him to be recognised for the things he will do after his career ends as well, after he leaves the tennis world, which I hope it will happen next year. And for Novak to slowly but surely… it's not the end, but in a year-and-a-half let's say."
He continued, "My wish as a father – I think for some time that he should have stopped working this extremely difficult job. It's physically and mentally challenging and very demanding – with him being fully dedicated for 30 years, and not taking his foot off the gas, there is not much time for other things in life."
However, there are no signs of Djokovic throwing in the towel just yet, with the 36-year-old preparing to play his first US Open in two years.
Novak Djokovic Career Achievements
As Novak Djokovic's parents discuss his potential retirement, we at Tennishead have reflected on the Serb's incredible career so far:
Career-high: No.1 (389 weeks)
ATP titles: 94
Grand Slam titles: 23
ATP Masters 1000 titles: 38
Olympic medals: 1 (Singles Bronze – 2008)
ATP Finals titles: 6 (2008, 2012, 2013, 2014, 2015 & 2022)
Novak Djokovic defeated Casper Ruud in the men's singles final to capture Grand Slam title No. 23.

Highlights of the day by @emirates #FlyBetter #RolandGarros pic.twitter.com/AGoZvp4mI4

— Roland-Garros (@rolandgarros) June 11, 2023