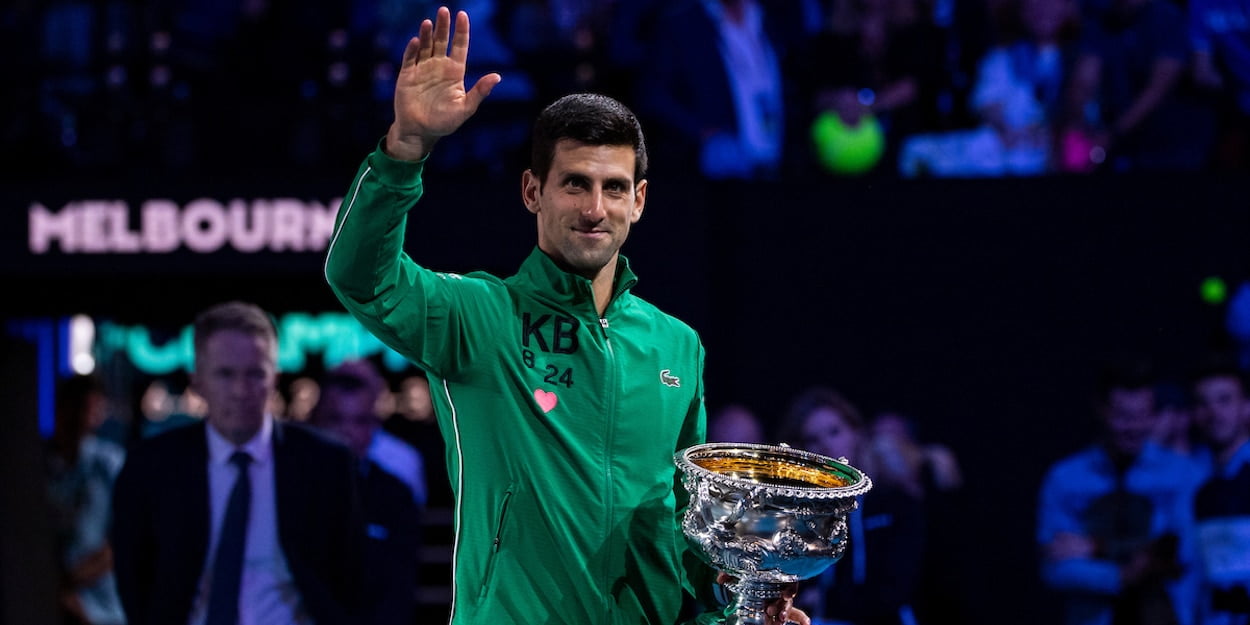 Novak Djokovic says he is 'inspired to have his best season' this year as he hunts Roger Federer records
Novak Djokovic says it's a love of tennis that keeps him playing, not a thirst for winning trophies or breaking records.
Djokovic has started off the season in incredible form, leading Serbia to the ATP Cup title before winning the Australian Open three weeks later.
He has also regained his world number one ranking, and finds himself closing in on Roger Federer's records in both Grand Slam career wins and total weeks as the top player on the ATP Tour.
Djokovic, though, insists trophies are not his goal.
"I am motivated and inspired to have my best season this year," Djokovic told the Serbian press.
"It is an Olympic year, which means that the schedule will be busy, not just for me, but for all the top players.
"For me, while everyone talks about trophies, that creates a lot of tension.
"I have my goals of course, trophies can make me proud and happy in the moment, but they can't fulfil me in life.
"My main inspiration is the joy I feel while I am holding a racket.
"If that wasn't the case, I wouldn't be here. If I don't nurture that initial love then I can't be fulfilled."