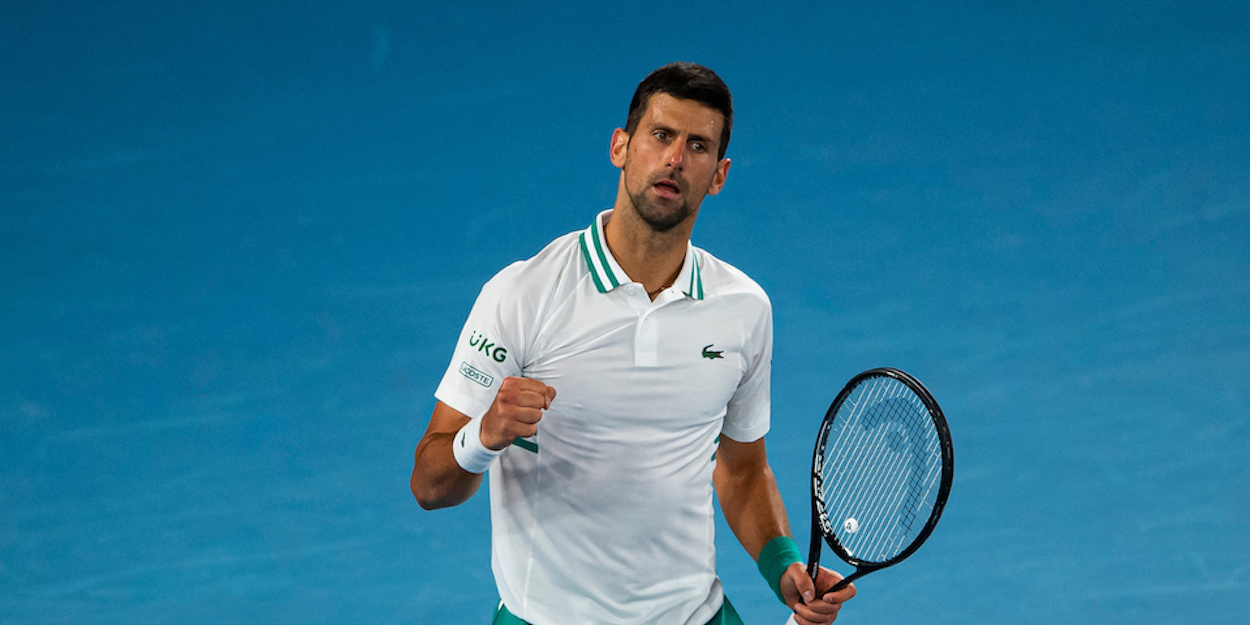 Novak Djokovic says Australian Open injury recovery has 'stretched him to the limit'
Novak Djokovic says he has had to 'stretch himself to the limit' to continue winning at the Australian Open despite injury.
Djokovic appeared to heading out of the tournament when he suffered an abdominal injury midway through his third round match against Taylor Fritz.
He was able to battle through and win that match, but he openly suspected it would be his final act in the tournament afterwards.
However, he has won another three matches since to make a ninth final in Melbourne, gradually improving each round, and he says it has taken everything he has.
"I had to stretch myself to the limit in the last five days," Djokovic said after beating Aslan Karatsev in the semi-finals.
"The way I felt today [physically] surpassed my greatest wishes, but I did have similar experiences where I did manage to recover pretty quickly.
"I didn't think that I would play without pain and I did.
"I've never experienced this kind of an injury, so it's difficult to compare. I had tough matchups as well, guys with big serves and big games.
"I was exhausted after the Alexander Zverev match [in the quarterfinals] and I knew after that win that things would get better."