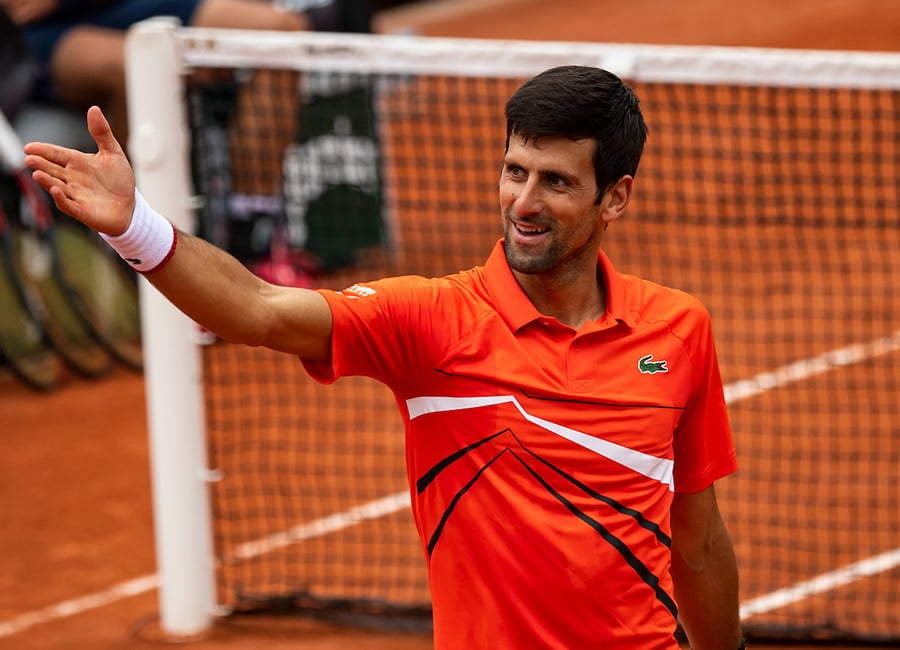 Novak Djokovic reveals who he expects to challenge him and Roger Federer at Wimbledon
Novak Djokovic has declared himself, Roger Federer, and Rafael Nadal 'big favourites' ahead of Wimbledon, but he does believe the youngsters are coming for them.
The dominance of the top three players has only ever really been challenged by Andy Murray in the past, but with age and injury starting to become a factor, a new and exciting generation has emerged on the ATP Tour.
So far, Dominic Thiem aside, they have not really threatened to show it at a Grand Slam, but Djokovic believes they are now a serious threat, even if the established order very much remain the top dogs for now.
"Of course, here will be also [Stefanos] Tsitsipas, [Alexander] Zverev, younger players such as Dominic Thiem whose game is getting better in other surfaces besides gravel," Djokovic told the press in Belgrade, where he is preparing for his Wimbledon defence.
"The tournament will be very interesting. I think that Nadal and especially Federer, are among top favorites for winning the trophy.
"[It] lasts for two weeks, and step by step, we will see what can happen.
"But, having in mind the rankings, and the experience in playing Grand Slams, the three of us are the biggest favorites."
With @RafaelNadal's #RG19 ?, the Big Titles race is heating up. ?

— ATP Tour (@ATP_Tour) June 10, 2019
"Certainly that Zverev is the leader of this new generation, having in mind his results in past several years. Tsitsipas is right behind him, and maybe will soon catch up with him in the rankings," Djokovic predicted.
The ATP's current pool of young talent gets even more interesting the further down the rankings you look, and Djokovic has tipped two youngsters in particular to make the grade – albeit perhaps not quite yet.
"If we don't look at the rankings, there are several players that have the dedication, professionalism and passion and show a great potential," he added.
"Probably we can look at them as leaders of world tennis in future, and those are Denis Shapovalov and Felix (Auger Aliassime)."
Although Novak Djokovic himself is not playing any Wimbledon warm-up tournaments this year, he has confirmed he will arrange a series of exhibitions in London prior to Wimbledon to acclimatise again to grass court tennis.
The 164 page tennishead Wimbledon magazine is now available to order online with reduced postage costs here