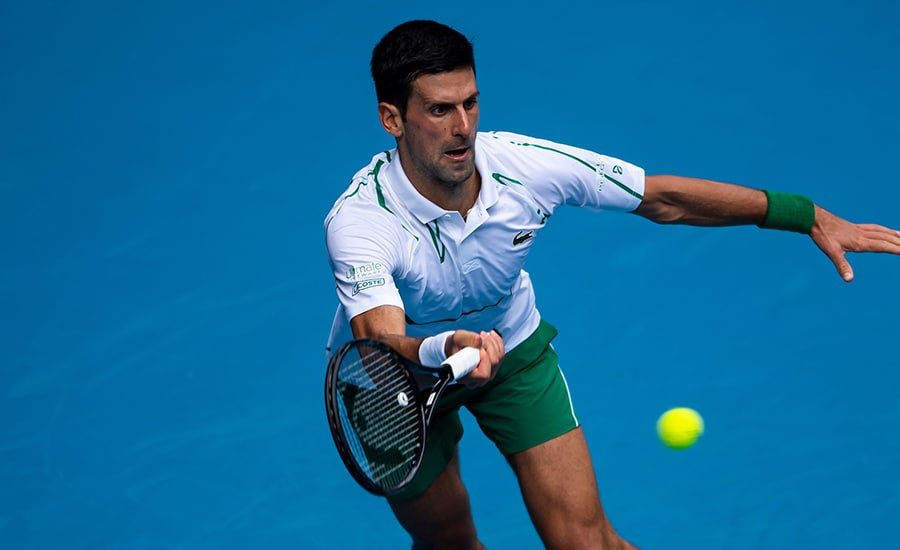 Novak Djokovic reveals unreal influence of 'childhood idol' on his incredible new serve statistics
Novak Djokovic delivered another masterclass in serving as he powered past Yoshito Nishioka at the Australian Open.
Djokovic lost just one point on serve in the first two sets, and eight in total, and the average speed of his second serve was the same as Nishioka's first service statistics.
"I am not so sure if it happened too many times," Djokovic said of his remarkable serving statistics following the 6-3, 6-2, 6-2 third-round win.
"It is definitely one of the best serving matches I've had lately
"I just hit more aces I guess. Easier said than done obviously. There are lots of technical details you can talk about but sometimes less is more.
"We try to focus on the rhtyhm and the balance and to find the contact points for the strokes."
Central to Djokovic's remarkable improvement on her serve has been his coach Goran Ivanisevic, who Djokovic says was an 'idol' of his growing up.
"Lots of fun, lot of joking around," Djokovic added. "We have known each other from a very long time and one of my childhood idols.
"We have very similar cultures and similar language."
Watch the Australian Open live on Eurosport and Eurosport Player
Keep up to date with all the action at our tennis news section. Win amazing tennis prizes by entering our competitions. Learn more about your favourite players including Roger Federer, Rafa Nadal and Novak Djokovic. Check out the latest kit in our tennis gear reviews. Receive regular updates with our legendary newsletter or read in depth features with stunning photography in tennishead magazine. Can't visit the tournaments you love? Check out our guide on how to watch tennis on TV. Don't miss a thing with our Live Scores service. Follow tennishead on social media at Facebook, Twitter, Instagram & YouTube