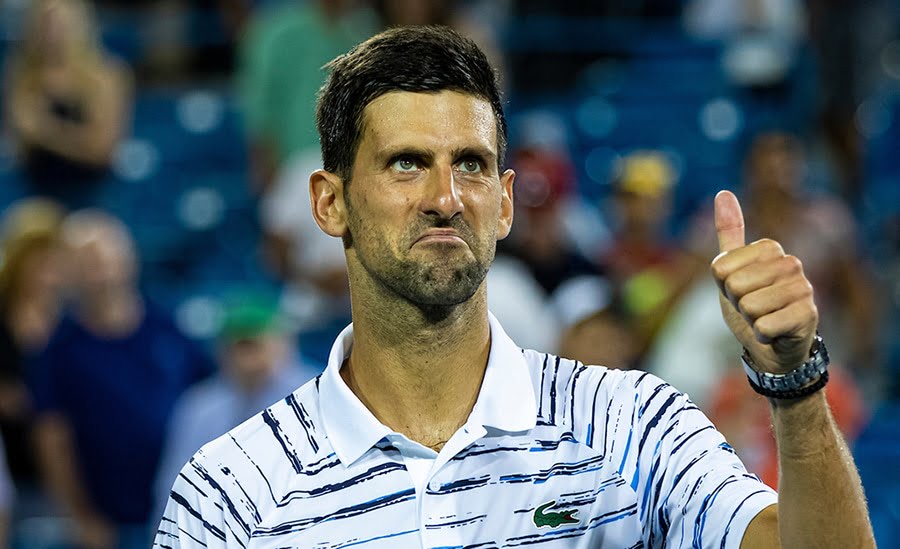 Novak Djokovic refuses to reopen Nick Kyrgios feud despite Australian's ATP Cup trolling
Novak Djokovic has refused to get drawn into another spat with Nick Kyrgios after the Australian appeared to try to troll him at the ATP Cup.
Djokovic was playing a deciding doubles match for Serbia against France when Kyrgios emerged in the crowd, later being caught in social media heckling Djokovic.
The Serb, though, insists there was nothing in it worth getting upset about.
"To be honest, not really," said Djokovic when asked by reporters if he was bothered by Kyrgios' actions.
"I didn't see him in the stands but then I saw the videos after that (on social media).
"I know he's a good buddy with [France's Gael] Monfils and with the French team, so, you know, it's fine.
"I think it's entertaining to have him or to have any other player coming out, to have a well-known player coming out to see other teams and other matches.
"I think it attracts a lot of attention and I think brings excitement to the people in the stands, but also the viewers."
Novak Djokovic and Kyrgios have something of a history after the Australian discussed the 16-time Grand Slam winner on a podcast and described his perceived desperation for popularity with fans as 'cringeworthy'.
Keep up to date with all the action at our tennis news section. Win amazing tennis prizes by entering our competitions. Learn more about your favourite players including Roger Federer, Rafa Nadal and Novak Djokovic. Check out the latest kit in our tennis gear reviews. Receive regular updates with our legendary newsletter or read in depth features with stunning photography in tennishead magazine. Can't visit the tournaments you love? Check out our guide on how to watch tennis on TV. Don't miss a thing with our Live Scores service. Follow tennishead on social media at Facebook, Twitter, Instagram & YouTube