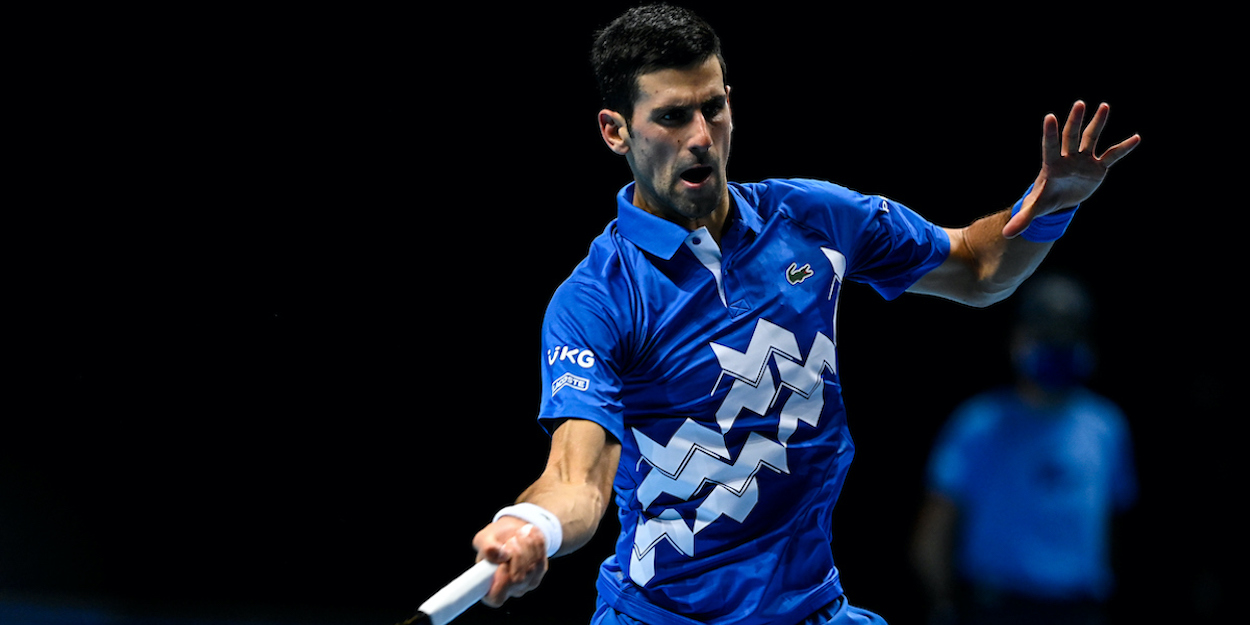 'Dominic Thiem has found his A game' – Novak Djokovic predicts a tough test in his semi-final
Novak Djokovic has admitted he will have to be at his best to beat Dominic Thiem in their ATP Finals semi-final clash on Saturday.
The World No 1 edged past Alexander Zverev 6-3 7-6 (7-4) in his final round-robin match to secure second spot in the group and a last four meeting with Dominic Thiem.
Novak Djokovic, who is in pursuit of a record-equalling sixth ATP Finals title, possesses the superior head-to-head record over the Austrian, with seven victories and four defeats.
The most recent encounter between the pair was the final of the Australian Open, where Djokovic recovered from two sets to one down to win his 17th Grand Slam.
Speaking on Friday after his hotly contested victory over Zverev, Djokovic anticipated a high-quality and exciting match against Dominic Thiem.
He said: "Earlier in his career Dominic played his best on clay, but of course being one of the hardest workers on the ATP Tour and most dedicated players, Dominic found his A game on all other surfaces.
"His first Slam came on hard courts earlier this year in New York. I played him last year here and lost 7-6 in the third set. It was really a thrilling match.
"Hopefully we can have another great match, but hopefully this time with another outcome."
Despite suffering a straight-sets victory to World No 4 Daniil Medvedev which left his qualification from the group in jeopardy, Djokovic said that he had confidence in his abilities to overcome Zverev.
He said: "I felt great. Early in the first set he had a couple of break point chances. I managed to serve well in the important moments and contrary to the last match against Daniil, I just managed to find the right shots at the right time."